John Wick 4 & 5 Will Be Missing A Key Piece Of Talent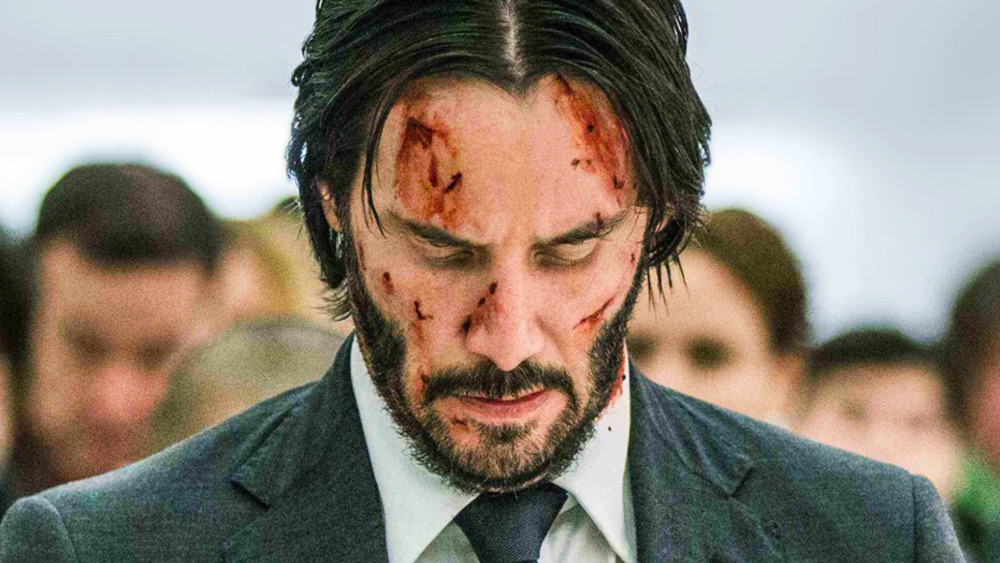 Lionsgate
Since the original John Wick infiltrated the public consciousness in 2014, fans have not been able to get enough of the action-packed assassin drama. Viewers' love for the factually wholesome, yet fictionally violent Keanu Reeves has exploded since they first saw him shoot, stab, and strike down hordes of nameless mafia henchmen in the original John Wick. Not one John Wick film has below an 80% on Rotten Tomatoes, and the franchise has shown zero signs of stopping with two more sequels already in the works (via Deadline).
So far, a large part of the series' success can be chalked up to a power-packed quartet of talent. The big names behind every John Wick film are directors Chad Stahelski and David Leitch, writer Derek Kolstad, and (of course) leading man Keanu Reeves. Unfortunately, it seems that this dream team wasn't built to last forever, as one of them recently announced that they are leaving the series. For better or worse, the rest of John Wick's creators will have to make do without the sublime dialogue and worldbuilding of Derek Kolstad.
Why is Kolstad leaving the series?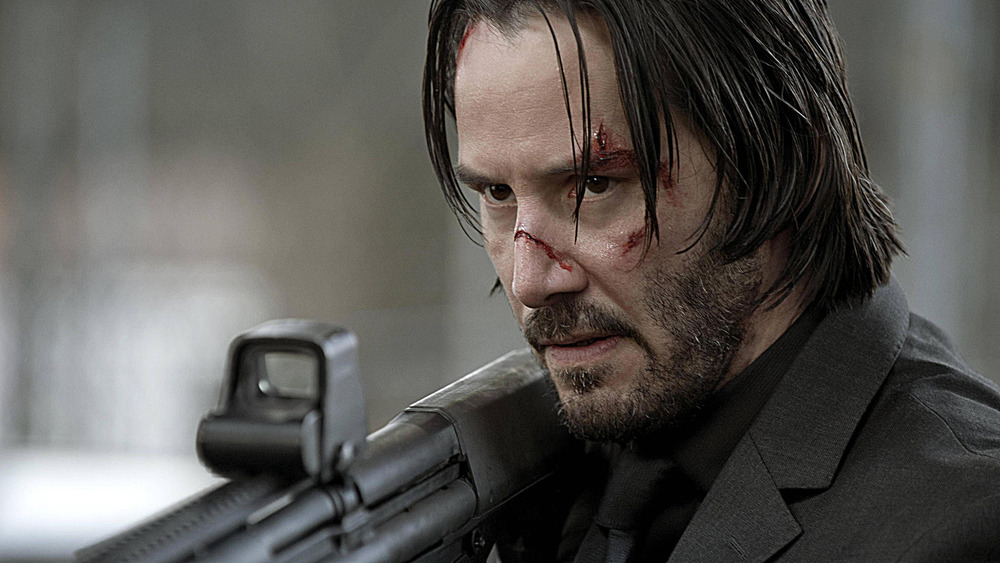 Lionsgate
Kolstad couldn't have picked a worse time to leave. Last we saw Wick, he was left battered, beaten, and bloody by the High Table's lackeys and the devilish double-triple-crossings of Winston, the Continental's owner (Ian McShane). Why would the lead writer leave right after such an intense cliffhanger? Well, in an interview with Collider, Kolstad revealed why he can no longer contribute to the John Wick franchise.
"At a certain stage the studio will tell you your creation has graduated, and you wish it well," said Kolstad. "It wasn't my decision." For many creatives, this turn of events might understandably rub them the wrong way. Kolstad, however, sees it as business as usual in Hollywood.
"Seeing what the industry is and how things go, I just believe that you bless everything and hope it all the best," he went on to explain. "And yeah, it's personal, so I'm never going to talk s*** about John Wick. I want this thing to survive and thrive."
Kolstad even said that he is still friends with directors Stahelski and Leitch, so it can be safely assumed that there's no real bad blood between Kolstad and the John Wick crew. Hopefully, the same can be said for the series' fans, who might object to Kolstad's forced departure should they respond negatively to John Wick 4 or 5.