The Character Everyone Forgets John Ritter Played On Law & Order: SVU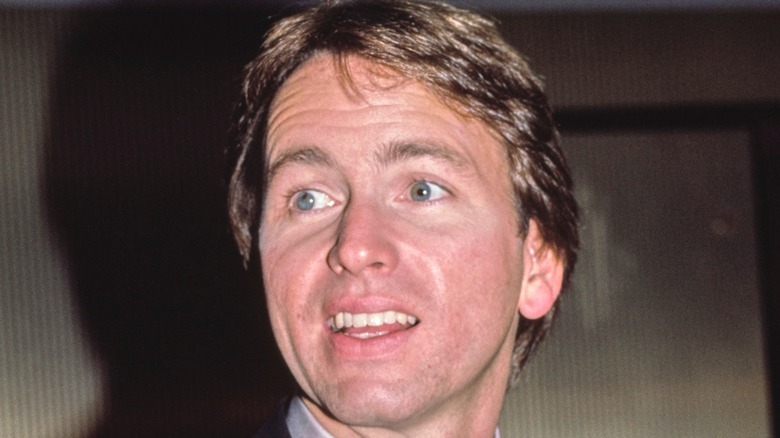 Michael Ochs Archives/Getty
Beloved actor John Ritter was only 54 years old when he tragically died in 2003. During the 2nd season of "8 Simple Rules for Dating My Teenage Daughter," starring Kaley Cuoco and Katey Sagal, Ritter suffered from an aortic dissection, which proved fatal. The actor's son, Jason Ritter, spoke about his father's passing during a March 2018 interview on "Larry King Live," where he revealed that his dad's death was unexpected.
"He had an aortic dissection, so he had an aneurysm, the aortic wall started to balloon and it weakened the wall and there was a tear on the inside," explained the "A Million Little Things" star.
Before his passing, Ritter had a prolific career, starring on series like "Three's Company," "Hearts Afire," and "Hooperman," per IMDb. While he has often been praised for his comedy chops, the actor had an impressive range. For instance, he showcased his ability to play an unhinged character in a 2002 episode of "Law & Order: Special Victims Unit."
John Ritter played an abusive psychiatrist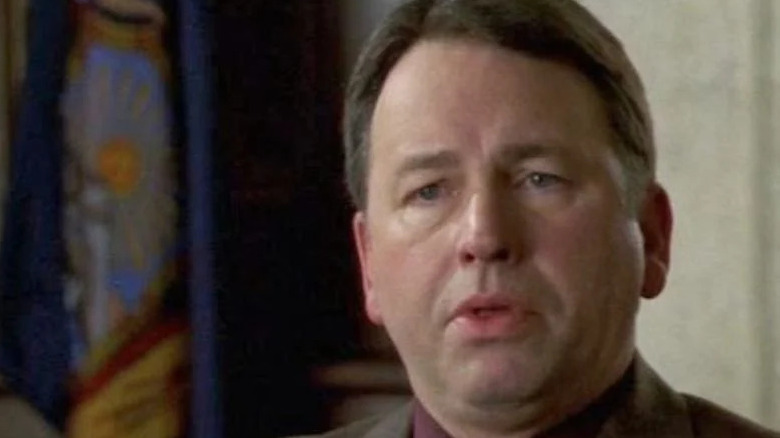 NBCUniversal Syndication Studios
In a particularly disturbing episode from "Law & Order: Special Victims Unit" season 3, titled "Monogamy," John Ritter portrayed Dr. Richard Manning. The psychiatrist's wife, Nicole Manning (Tricia Paoluccio), is a nurse at a methadone clinic who has an affair with one of her patients, Kyle Novacek (Bobby Cannavale). After she informs her husband that she is pregnant with Kyle's child, he retaliates by brutally attacking her. He performs a cesarean section and discards the body of the 7-month-old fetus. While Nicole survives the incident, her child does not. The autopsy concludes that the "cause of death was a subdural hematoma resulting from blows to the head."
While Dr. Manning admits to the attack, Assistant District Attorney Alexandra Cabot (Stephanie March) reveals he can only be charged with "attempted murder and assault plus abortion," as it cannot be determined if the fetus was alive outside of the womb. When Detective Elliot Stabler (Christopher Meloni) asserts Dr. Manning is a murderer, the lawyer warns his "argument could also condemn legal abortion."
During the trial, Dr. Manning claims his violent actions were "a textbook break with reality." While he is testifying, Detective John Munch (Richard Belzer) and Detective Odafin Tutuola (Ice-T) bring forth evidence that the psychiatrist had fathered the child, even though his wife had insisted otherwise. Following the revelation, Dr. Manning tearfully admits that the baby had taken a breath prior to his death, meaning he can be charged with murder.