This Is How Much Money Katey Sagal From Sons Of Anarchy Is Actually Worth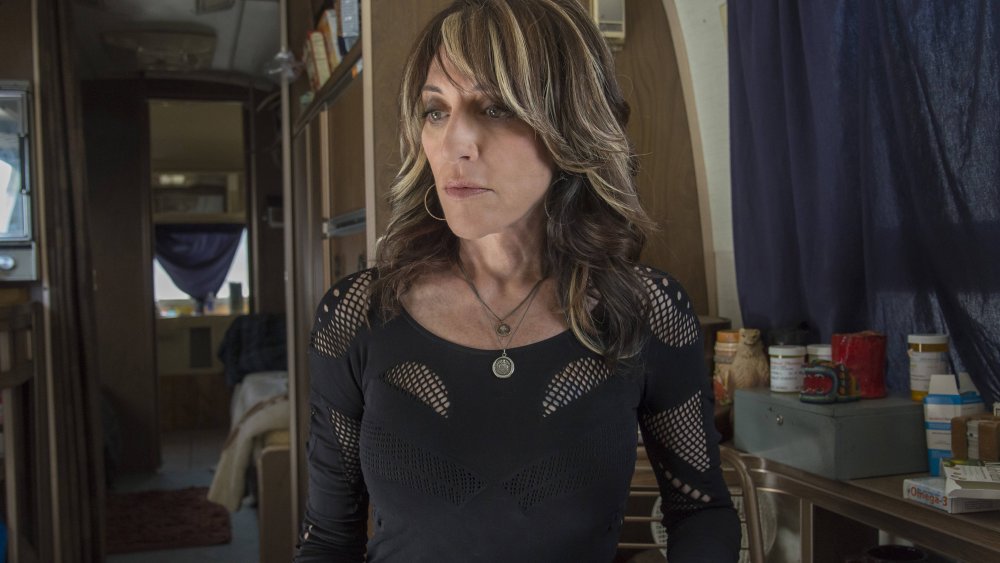 FX
Sons of Anarchy fans knowsthat life in SAMCRO wasn't exactly a cake walk for anyone, but it was particularly hard on the women who threw in with the club's bad boy bikers. That's especially true of SAMCRO Queen Gemma Teller-Morrow, played by Katey Sagal. Over the course of Sons of Anarchy's bracing, 92-episode run, Sagal's Gemma kicked, screamed, schemed, and bled in the name of protecting the beloved motorcycle-club-slash-criminal-empire her first husband helped found. 
In doing so, she double-crossed any and everyone who dared to get in her way — including her first hubby John Teller (Victor Newmark) and her own son Jax (Charlie Hunnam). Diehard fans of Sons of Anarchy are already aware of how things shook out for Gemma, with her actions against Jax's wife Tara (Maggie Siff) and Jax's retaliation ranking as two of the more brutally memorable moments of the entire series. Through it all, Sagal delivered a bravura performance as Gemma, imbuing the character with a tragic humanity often at odds with her duplicitous, Lady MacBeth-style puppeteering. 
Though her character eventually paid the ultimate price for her actions, there's little question that Sagal herself was paid well for her scene-stealing work on Sons of Anarchy. We may never know exactly how much money the actress made portraying Gemma Teller-Morrow on the show (which was created by Sagal's husband Kurt Sutter), but Sons of Anarchy undoubtedly played a big role in building up her reported $30 million net worth. It's a safe bet that Sagal's Sons residuals are continuing to add to her fortune, which was founded long before Sons of Anarchy premiered.t
Katey Sagal made a fortune before Sons of Anarchy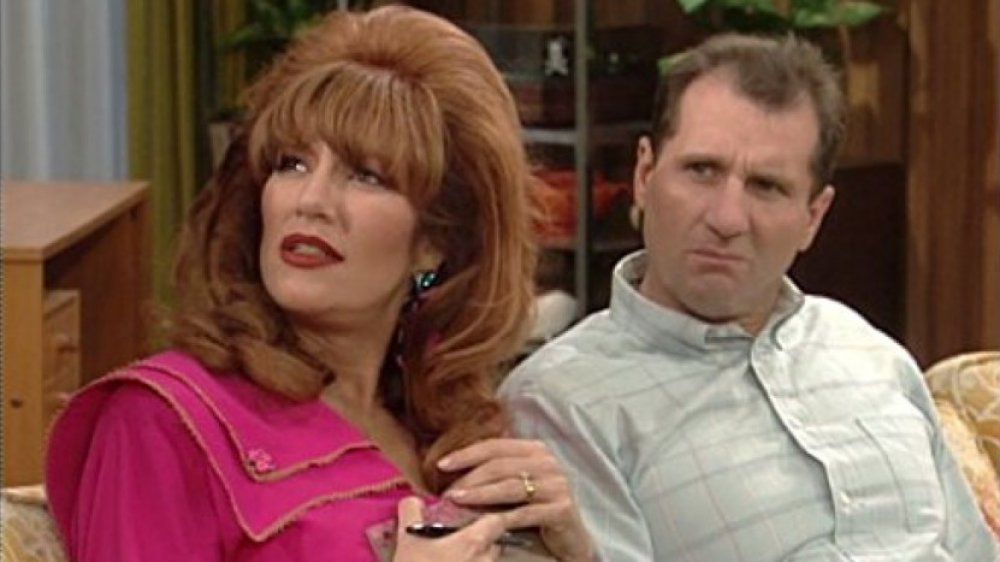 Fox Television
Sagal was a well-established presence in the Hollywood landscape for a couple of decades before she ever appeared on the beloved FX biker drama Sons of Anarchy. She initially made a name for herself as a singer (backing up the likes of Bob Dylan and Bette Midler) before eventually landing a choice acting gig opposite Mary Tyler Moore in Mary. Most notably, however, Sagal lent her talents to a pair of pseudo-iconic comedic roles prior to her dramatic turn as Gemma Teller-Morrow.
One of those roles came via the unexpected success of Fox's "family" sitcom Married... with Children. Over the series' decade-long, 259-episode run, Sagal portrayed the anti-domesticated materfamilias Peggy Bundy. To this day, more than two decades after the show's 1997 cancellation, she's still regularly identified with the character.
Sagal's co-star Ed O'Neill, who played her on-screen husband Al Bundy, was reportedly paid $500,000 per episode of the final season of Married... with Children in 1997. Given that female actresses are often paid less than their male counterparts even today, Sagal probably made at least several hundred thousand dollars per episode of the closing season (plus more for seasons 1 through 10), undoubtedly contributing to her estimated $30 million net worth.
A few years after Married... with Children ended, Sagal took a step toward legit cult status when she signed up for voice work on Futurama, the animated sci-fi sitcom from The Simpsons creator Matt Groening. Even though Futurama never quite found the same success as Married... with Children, Sagal's turn as Planet Express' badass cyclops Captain Leela remains one of her best-loved roles — one that surely continues to pay the bills in reruns.
And as far as reruns go, Sagal is likely still cashing checks from her memorable appearances in countless other TV shows and movies she's appeared on since Sons of Anarchy wrapped up.