The Law And Order Episode That Didn't Age Well According To Fans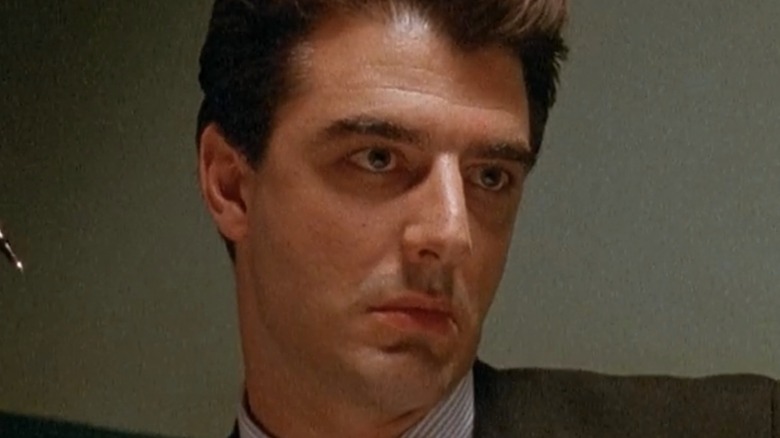 NBC
When discussing the true titans of the crime procedural genre, one would be remiss not to give "Law & Order" a seat at the table. It initially ran on NBC from 1990 to 2010, but as is the case with virtually every entertainment property these days, it's coming back for one last ride. "Law & Order" Season 21 will hit the small screen in February of 2022, giving fans of the series something to look forward to in the new year. Not to mention, this news gives them a good reason to rewatch the program that so many have come to appreciate.
A big reason why "Law & Order" endures over 30 years beyond its premiere is that it doesn't go out of its way to reinvent the wheel. Someone commits a crime, the New York City Police Department is sent in to investigate and find the individual responsible, and once they do, they swiftly put that person on trial. Is it formulaic? To some extent, but that's what makes "Law & Order" so timeless. Viewers, new and old alike, can sit down and enjoy what it has to offer, even though some of the earlier installments have begun to show their age in recent years.
In fact, there's one specific "Law & Order" episode that even die-hard fans have admitted aged like milk.
Discord is a rough watch in 2021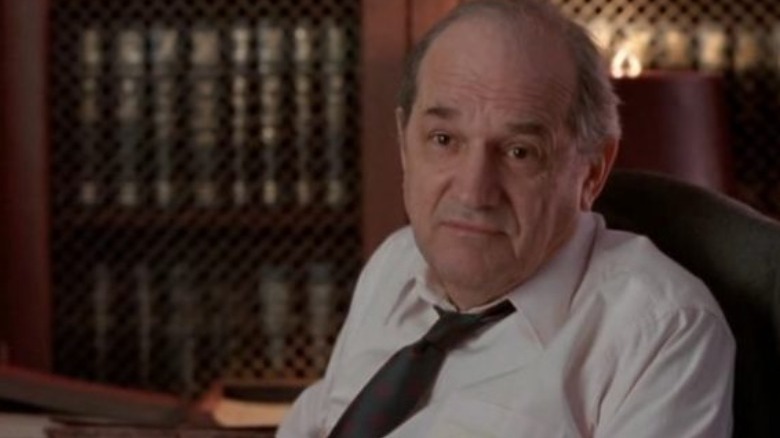 NBC
By 1993, "Law & Order" was already picking up steam on the small screen as its fourth season unfolded. It hosted an episode titled "Discord" early on, which focuses on a woman named Julia Wood (Lucy Deakins) who accused a musician known as Clarence "C Square" Carmichael (Sebastian Roché) of rape and subsequently sought legal action against him. He asserts that what they did was consensual, but Wood maintains that he took advantage of her. On paper, this is already an uncomfortable situation to look at, though it's made even worse by the minutiae of the episode itself.
"Yikes, saw this episode 'Discord' today for the first time and man it does not hold up well from a 2021 perspective," wrote Reddit user Responsible-Tie-9020, listing several points that made the episode in question so dated. The content of the story was odd, to begin with, the treatment of Anita Van Buren (S. Epatha Merkerson) and Claire Kincaid (Jill Hennessey) was a bit harsh, Ben Stone's (Michael Moriarty) weird desire to get Kincaid fired came out of nowhere, and Lennie Briscoe (Jerry Orbach) and Mike Logan (Chris Noth) needed an unnecessary amount of convincing that Wood's case was legitimate.
They closed their post with the question "Am I too harsh?," thus opening the floor for discussion among the online "Law & Order" fans. "The 90s and even early 2000s were a different time. Look at those episodes as time capsules," KnifexCalledxLust commented, echoing a sentiment that many would share as the conversation unfolded. FLdancer00 adds, "It was really disconcerting how flippantly Stone messed with Claire's job, yuck," and BaltSuz expressed that "Claire tried to recuse herself-then she was slut shamed when she explained her affair. It pissed me off."
As many mentioned in the Reddit thread, early "Law & Order" is a product of its time, and as such, it doesn't handle certain subject matter in the same way we do today. "Discord" is a prime example of how far society and media have come in only a few short decades.
If you or anyone you know has been a victim of sexual assault, help is available. Visit the Rape, Abuse & Incest National Network website or contact RAINN's National Helpline at 1-800-656-HOPE (4673).