The One Law And Order Episode NBC Refuses To Air Again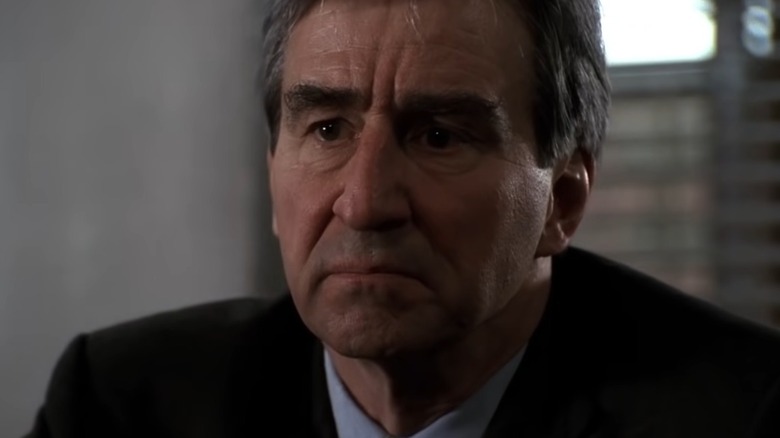 NBC
When "Law & Order" made its debut on NBC in 1990, the procedural crime drama offered a novel concept for the small screen. One part of the show presents detectives working to solve a criminal case, while the other half depicts prosecutors working in the courtroom to process that same case. It's a formula that successfully launched many spin-offs and one that fans will enjoy yet again when "Law & Order" finally receives its 21st season after over a decade off the air. But "Law & Order" also has another significant story element for its episodes that help anchor its aim for gritty realism.
Something that went a long way in making this realistic approach possible was the tendency of "Law & Order" to use actual criminal cases as the basis for some of its episodes. Even some of its offshoots, like "Law & Order: SVU," have produced numerous tales inspired by true crimes throughout their runs, turning real-life tragedy into harrowing fiction. However, when pulling from news headlines for story inspiration, it's incredibly important to do so in a manner that's just as tasteful as it is entertaining. After all, these are real people with real trauma.
As one could imagine, attempts at this approach are prone to go awry from time to time. For example, a 2001 episode of "Law & Order" caused so much controversy that NBC refused ever to air it again. Here's why it raised so many red flags among the show's viewer base.
We will not see an NBC rerun of Sunday in the Park with Jorge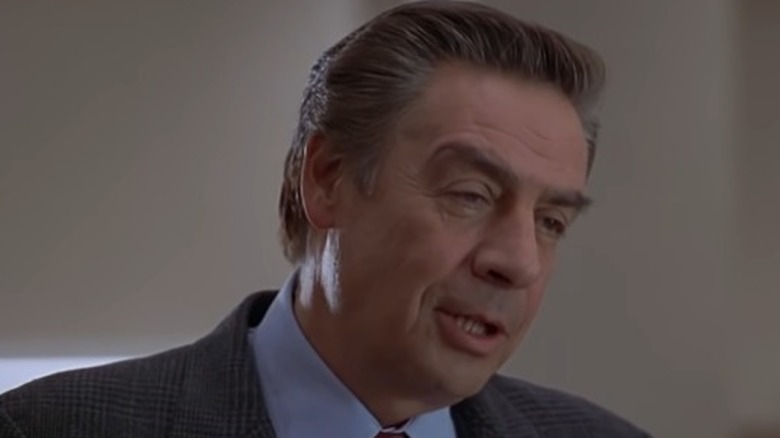 NBC
The "Law & Order" installment that caused quite a stir with viewers was Season 11's 11th episode, "Sunday in the Park with Jorge." The plot dealt primarily with a millionaire's wife being discovered deceased in Central Park following the annual Puerto Rican Day Parade. Meanwhile, a riot broke out during the event where several other women were horrifically sexually assaulted. Much like many episodes of "Law & Order," "Sunday in the Park with Jorge" was loosely based on a real and terrible event, but what set it apart from all of the others and prompted NBC to scrub it from television?
According to The New York Times, when the episode premiered, not much time had passed since New York experienced the Puerto Rican Day Parade attacks, with them occurring only a year prior. During the event, several women came forward with their assault stories — moments that surely none of them would've liked to revisit in the form of a TV drama. According to the Chicago Tribune, NBC held a meeting with activist groups like the National Puerto Rican Coalition, who felt that the episode gave an offensive depiction of members of the Latino community. 
The network heard out their complaints, and as a result, the decision was made never to air the episode again.
Dick Wolf wasn't on board with NBC's decision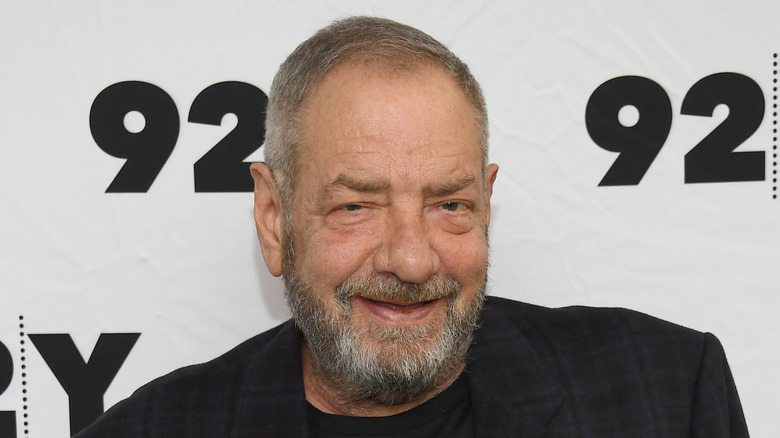 Dimitrios Kambouris/Getty Images
Now 20 years beyond its debut, the banishment of "Sunday in the Park with Jorge" from the airwaves still stands. While this may seem like an overall good decision that likely didn't invite much pushback, not everyone agreed with NBC's choice. Arguably the loudest voice in that crowd was the mastermind behind "Law & Order" himself, Dick Wolf, who made no bones about his disagreement with the network in the days following the announcement of its verdict. 
"The network has caved in to the demands of a special interest group, and I am extremely disappointed with this decision," Chicago Tribune quoted him as saying at the time, mentioning that NBC's lack of communication with him during the deliberation process was particularly irritating. He also posited that the move "sets an extremely dangerous precedent." As recalled by The Washington Post, Wolf feels "The show reflects real life," and virtually any member of any group can fit the antagonist role given certain narrative circumstances.
The "Law & Order" franchise has aired many episodes that fans might find too hard to watch, and for many, that's a part of the appeal. It's a dramatized yet realistic look at our world created for entertainment. Nevertheless, some have argued that it has occasionally gone too far for a network TV show. "Sunday In The Park With Jorge" personifies that stance, hence why it remains the one episode that is too much trouble for a major network to air again.
If you or anyone you know has been a victim of sexual assault, help is available. Visit the Rape, Abuse & Incest National Network website or contact RAINN's National Helpline at 1-800-656-HOPE (4673).