How S. Epatha Merkerson Really Feels About Her Law & Order Character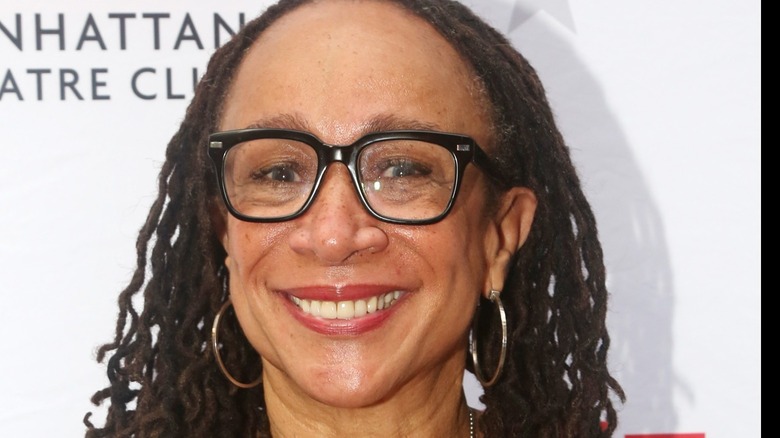 Bruce Glikas/Getty Images for ABA
S. Epatha Merkerson is an Emmy Award-winning actress with quite an extensive filmography. She has had roles in productions such as "Lincoln," "Lackawanna Blues" and, most recently, on "Chicago Med." However, she's arguably best known for being the longest-running character on "Law & Order" — portraying Lieutenant Anita Van Buren on the show for 17 seasons (via NPR). 
Her character replaced Capt. Don Cragen (Dann Florek) after the show's fourth season to take on the role of leading the 27th Precinct Detective Squad. And Van Buren remained in that position until the show's final episode during its 20th season. 
Merkerson's fearless take on Van Buren's character helped showcase the delicate balance between professional and personal life that can define "Law & Order." Van Buren was a resilient and determined leader who wasn't afraid to make hard decisions, and deal with their subsequent (often even harder) consequences. And even though "Law & Order" finally ended its run in 2010, Merkerson's character has remained a memorable TV icon, and will certainly be remembered for years to come — something that Merkerson herself has commented upon a few times.
S. Epatha Merkerson says portraying Anita Van Buren gave her a voice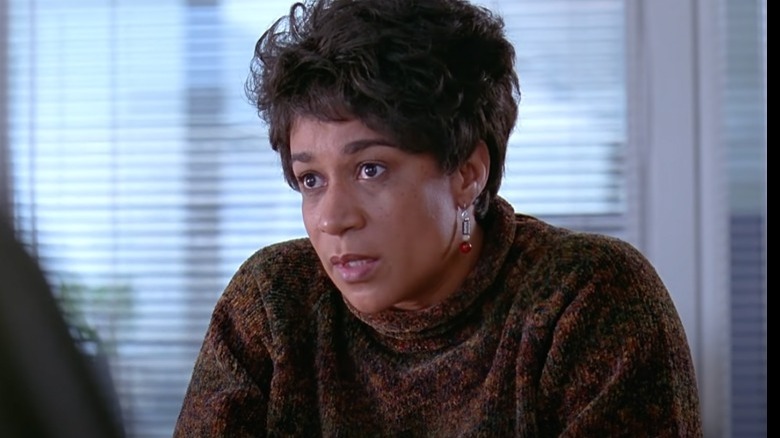 NBC
While S. Epatha Merkerson's portrayal of Van Buren was certainly impactful within the "Law & Order" fictional universe, the unforgettable character made just as great an impact in the real world, as well. In a 2015 interview with "The Today Show" (via E! Online), she pointed out how, due to her longevity on the series, "kids" in their thirties were coming up to her talking about watching her on TV back in college.
However, it seems that a huge aspect of why Merkerson enjoyed her role, as revealed in a 2009 panel interview at the Paley Center back when "Law & Order" was still on the air, was that the showrunners allowed her to voice her opinion. Sometimes, it would lead to arguments, which Merkerson says she appreciated because it let her know that her bosses cared about her input. "Sometimes, I win. Most times, I lose — but sometimes I win. Really, the point is that I come from a specific background. I'm Black, I'm female and I'm in my 50s. There's no one who sits at our table who sits from my perspective," Merkerson said. 
She also valued how "integral" her role on the series was, both onscreen and off. "When I see my argument on screen, it's an amazing feeling to know that you're part of something."