Why The Latest Zorro Casting Has NCIS Fans Worried
In recent years, "NCIS" has undergone a significant number of cast shakeups. At the end of Season 18, NCIS Special Agent Eleanor Bishop (Emily Wickersham) left the NCIS team on an off-screen and off-the-books mission from which she has yet to return and, at the beginning of Season 19, NCIS Special Agent in Charge Leroy Jethro Gibbs (Mark Harmon) also departed his longtime job for a longterm Alaskan vacation.
While it's certainly not irregular for a network drama to occasionally make cast changes, the long-running series went for sometime without any major alterations. From the beginning of Season 3 to the end of Season 10, "NCIS" made only a single series regular cast member change (Lauren Holly's NCIS Director Jenny Shepard is killed at the end of Season 5 and replaced by NCIS Director Leon Vance, portrayed by Rocky Carroll). However, in the years since Season 10 finished, the cast list of "NCIS" has been anything, but stable. 
NCIS Special Agent Ziva David (Cote De Pablo) exited the series at the beginning of Season 11 and NCIS Special Agent Anthony DiNozzo (Michael Weatherly) followed her two years later at the end of Season 13. Duane Henry also joined the cast at the end of Season 13 as MI6 Officer Clayton Reeves, but was killed off less than two seasons later, around the same time that NCIS Chief Forensic Scientist Abigail "Abby" Sciuto (Pauley Perrette) also departed the series. Additionally, Jennifer Esposito began starring as NCIS Special Agent Alex Quinn in Season 14, but only lasted a single season, while Maria Bello followed her in Season 15 as NCIS Special Agent Jack Sloane, but left the role in Season 18.
A recent bit of casting news about an upcoming "Zorro" TV series has fans worried another beloved character could soon exit the CBS series.
Wilmer Valderrama is set to star in a new Zorro TV series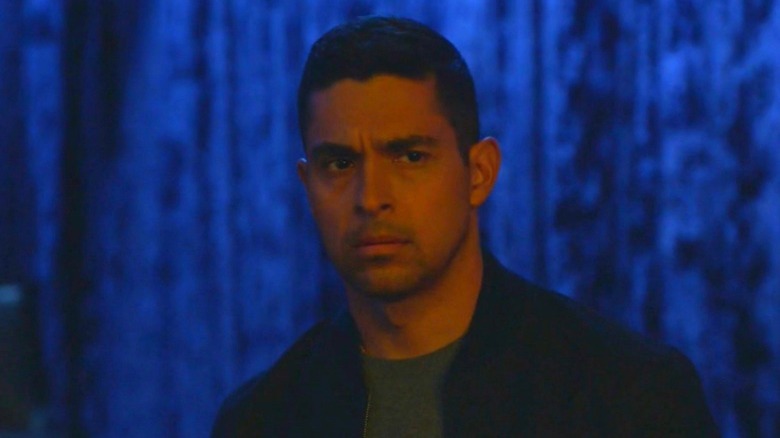 CBS
According to The Hollywood Reporter, Wilmer Valderrama is set to portray Don Diego de la Vega (aka Zorro) in a "telenovela style" reimagining of the famous swordsman's story for Disney Branded Television. The new series has not yet landed a release platform, but given the enduring popularity of the character and the "That '70s Show" star now attached, it seems likely that a network or streaming service will snatch it up at some point.
"Growing up, Zorro was the one character that made me, as a Latino, feel like I could be a hero. As an adult and a storyteller, I have a responsibility in the stories that I help bring to life," Valderrama told The Hollywood Reporter.
The version of Zorro set to star Valderrama is not to be confused with Alex Rivera's additional upcoming adaptation of the character called "Zorro 2.0," which will reimagine the character as a hacker known as "z0rr0" (via Deadline). The character of Zorro has previously been played by Guy Williams, Robert Livingston, Douglas Fairbanks, and, more recently, Antonio Banderas. Banderas last portrayed the character in 2005's "The Legend of Zorro" (via IMDb).
Valderrama has portrayed NCIS Special Agent Nicholas Torres on "NCIS" since the beginning of Season 14 and is currently in the middle of his sixth season on the series. While it is not immediately clear whether Valderrama has plans to perform both roles simultaneously or depart "NCIS" shortly, the actor's new responsibilities are sure to make "NCIS" fans worry about Torres's future.