Why The Witcher Season 2 Will Be Way Less Confusing According To The Showrunner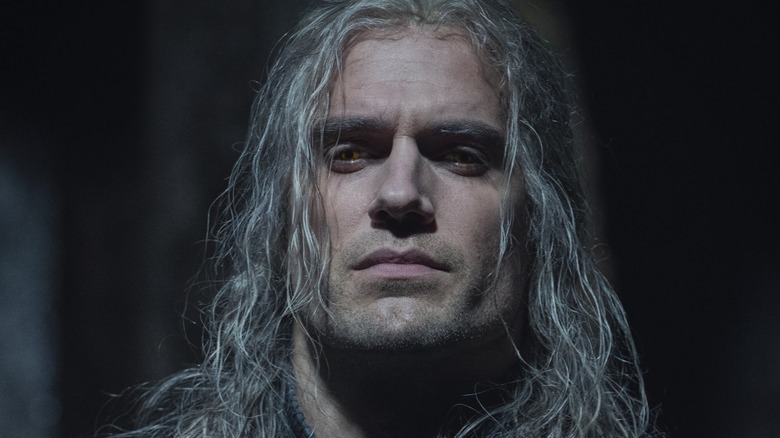 Netflix
"The Witcher," which had its first season debut on Netflix all the way back in December of 2019, is finally set to debut Season 2 on December 17, 2021. The first season was a major hit for Netflix, being watched by 76 million households during its first month (per The Hollywood Reporter). Much like the streamer did before Season 1 premiered, Netflix has already renewed "The Witcher" for Season 3 as well (per Variety), hinting that the company has a lot of faith in the property, which is based on the best-selling books by author Andrzej Sapkowski.
Still, as popular as "The Witcher" turned out to be for Netflix, it did receive some criticism. Season 1 is currently sitting at 68% on Rotten Tomatoes, and while the audience score is much higher at 91%, it still wasn't free of some audience concern. Some viewers took issue with how confusing "The Witcher" and its narrative could be. However, according to showrunner Lauren Schmidt Hissrich, things will be a bit different in Season 2.
The Witcher Season 2's timeline will be much easier to follow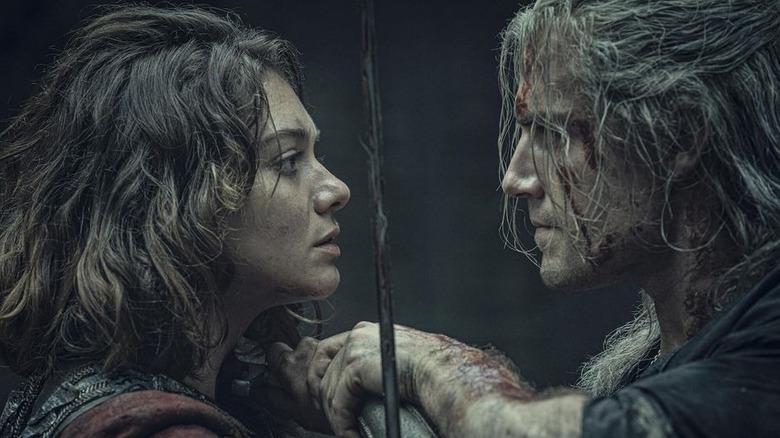 Netflix
During an AMA over on the r/Wiedźmin in 2020, Lauren Schmidt Hissrich was asked about the timeline jumps during Season 1 of "The Witcher" and why she chose to use such a confusing narrative structure. Hissrich answered, and defended her choice to do so, but also clarified that Season 2 of "The Witcher" would be way less confusing for fans who did not enjoy that aspect of the show.
"[Their] stories don't happen simultaneously, so we knew we needed to play with time a bit," Hissrich explained. "This will definitely change in season two, as they're stories have begun to converge." The showrunner added that she preferred stories where she had to work out the structure as she watched and it was something she was conscious of while developing "The Witcher." However, she did say that it did come down to personal choice. "In this case, the people who hated it will luck out, because S2 is structured differently," she wrote.
This line of reasoning makes sense, as the conclusion of Season 1 of "The Witcher" saw Geralt of Rivia (Henry Cavill) finally coming face-to-face with Ciri (Freya Allan). However Season 2 plays out when it debuts, it's probably a good thing that the time jump structure of the show is being changed.