The Bensler Conversation Law And Order: SVU Fans Desperately Want To See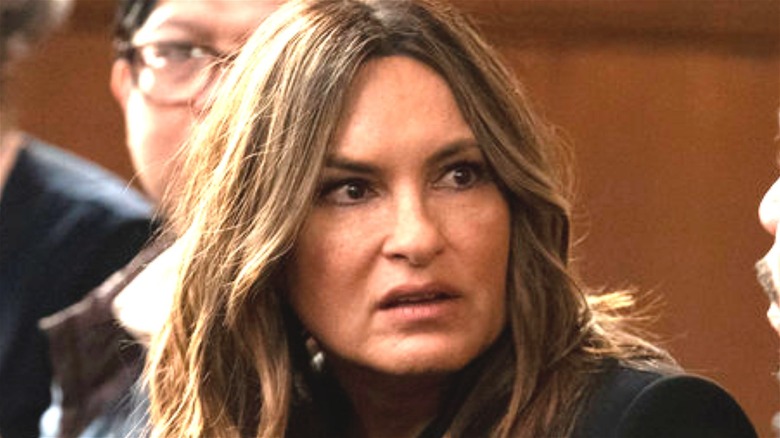 Virginia Sherwood/NBC
"Law and Order: Special Victims Unit" is one of the most successful television shows of all time. In 2019, it even became the longest-running live-action primetime series ever when it began its staggering 21st season (via Deadline). 
"SVU," as it's commonly referred to, has all the hallmarks of a good police procedural. It also has a cast of characters that make up the members of the titular Special Victims Unit that really make the show special. Mariska Hargitay has led the series as Olivia Benson since Episode 1. For a long time, her police partner was Elliot Stabler, the dedicated family man with a temper. Stabler is played by Christopher Meloni, and fans were devastated when the actor departed the series in 2011. 
Fortunately, he's since reprised his role on the new spin-off show "Law and Order: Organized Crime," which premiered in 2021. Elliot may no longer be part of the SVU squad, but he did return to his old stomping grounds for a crossover episode. Now, fans are clamoring for what they feel is a very necessary conversation between Olivia and Elliot.
Fans want Olivia to open up about her past trauma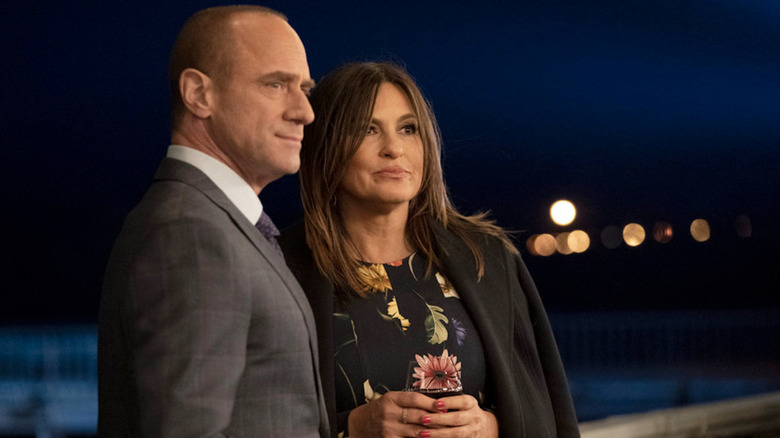 Virginia Sherwood/NBC
Over on the r/SVU subreddit, fans have plenty of opinions on Olivia and Elliot's relationship. When Elliot left, Olivia was upset, and in subsequent years, she experienced some major trauma. Notably, in Season 15, she was kidnapped and tortured by the serial killer William Lewis (Pablo Schreiber). The horrifying ordeal was a significant character moment for Olivia, and fans are wondering how she could possibly forgive Elliot for not supporting her in the aftermath of the terrifying events. "But essentially I want Benson to talk to Stabler and tell him everything," says Reddior u/tpavy. "I'm dying for anything about William Lewis and the trauma she went though to come up with Stabler now back."
However, fans aren't holding their breath. "I have a feeling they're going to skip over this. There's really no good explanation. Either [Elliot] somehow did not know, or he knew and never reached out. Neither of which are very believable," conceded u/gopack1217. 
"I could see Lewis being referenced by someone [...] and then Elliot not knowing what they're talking about and it going from there," says u/Adventurous_Deer. Despite the general pessimism, u/Bumblebeebuttzz kept hope for a conversation alive, even if it's "just [...] a small scene where they divulge into what [Olivia's] been through..."
Things have certainly changed between Olivia and Elliot since he left the squad in Season 12, and fans will have to wait and see how the duo's relationship grows again.