The Surprising Way That Brie Larson Prepared For Room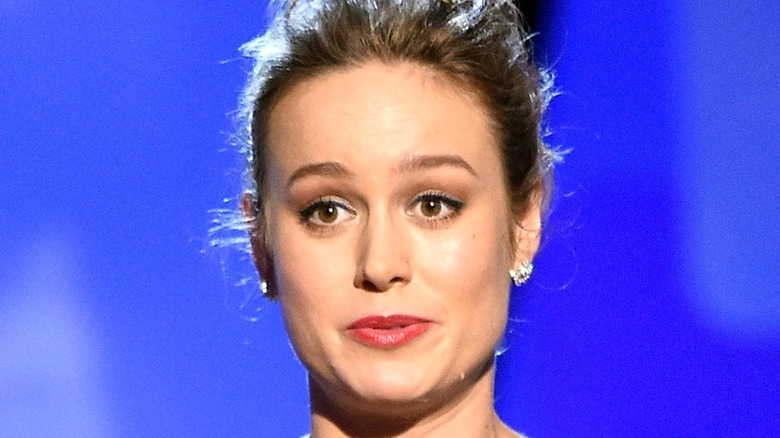 Kevork Djansezian/Getty Images
Brie Larson is prepping for the next "Captain Marvel" movie by hefting some serious weights and putting on superhero-quality muscle. She doesn't shy away from doing intense work for a role, as she showed with her career-defining turn in 2015's "Room."
In "Room," Larson plays Ma, a young woman who was kidnapped and has since been kept for years in a 10-foot-by-10-foot shed with her 5-year-old son, Jack (Jacob Tremblay). As the child of Ma and her kidnapper, Jack has never seen a world outside of Room — he doesn't even know anything else exists. So when they escape, Ma and Jack have to adapt to a completely different life. It's a gut-wrenching film based on Emma Donoghue's novel of the same name.
For her performance, which the Los Angeles Times called "transcendent" and "astonishing," Larson won the Academy Award for Best Actress. Evidently, her in-depth preparation for the film paid off.
Years ago, Brie Larson had an early taste of lockdown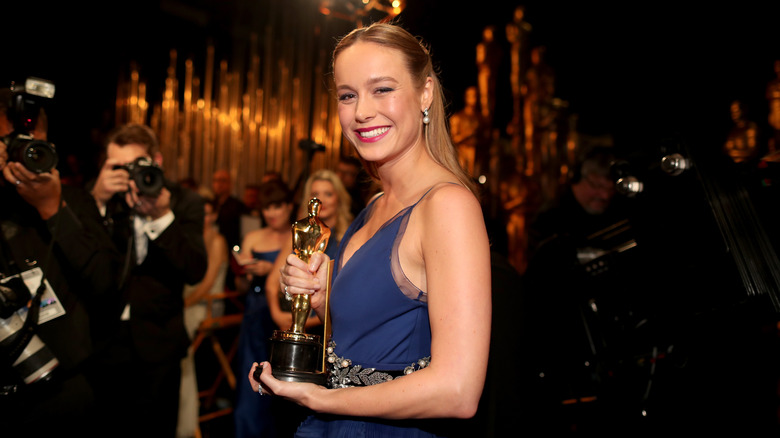 Christopher Polk/Getty Images
To get into the mindset of a woman confined only to a small shed, Brie Larson spent one month closed off from the world, at home. Nowadays, that doesn't seem like much — many people have done the same, for longer — but we can further appreciate the dedication it took to seclude herself. Larson explained to the BBC, "I was excited to see what would come up if I tuned out for a while. I meditate twice a day so I'm very comfortable with silence and the chatter in my head."
One month is a far cry from the years that her character spends trapped, but it helped her get in the mindset. "I reminisced a lot about my past," she said. "On certain regrets or moments missed. I figured it was a process that Ma had gone through before Jack came along." Additionally, in preparation, Larson extensively researched trauma, talked to psychologists, and wrote diary entries as Ma at different ages growing up. In the weeks leading up to filming, she played daily with her young co-star, Jacob Tremblay.
All this research culminated in a performance that blew away audiences. In a review for the Los Angeles Times, critic Kenneth Turan wrote, "The way she has taken the deepest of dives into this complex, difficult material is little short of astonishing. The reality and preternatural commitment she brings to Ma is piercingly honest from start to finish, as scaldingly emotional a performance as anyone could wish for." Commitment certainly is the word for it.