The Surprising Role Dustin Hoffman Regrets Turning Down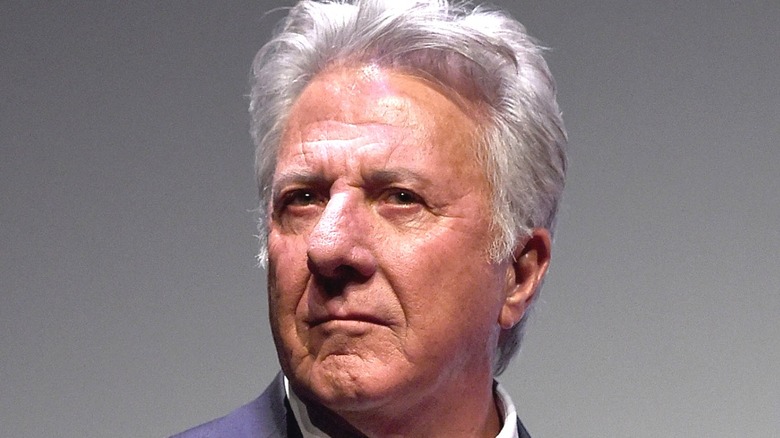 Jamie McCarthy/Getty Images
With seven Best Actor Oscar nominations over his career that yielded two wins, Dustin Hoffman has proven for decades to be one of the most versatile performers in showbiz. From "Little Big Man" and "Midnight Cowboy" to "Tootsie" and "Rain Man" (to name a mere few), Hoffman has continually given transformative performances.
One reason Hoffman has been so effective is that he's often employed the method acting technique in many of his roles, which sometimes resulted in extreme performances in films like "Kramer vs. Kramer" and "Marathon Man" (via The Guardian). It's probably a good thing, then, that Hoffman famously turned down a film role of a mentally unstable veteran suffering from PTSD for a then-relatively unknown director. Like many actors, Hoffman has regrets for passing on roles, and if he realized who he was "talkin' to" back in the day, fans might have missed out on the talents of another film great who took the role instead.
Dustin Hoffman turned down Martin Scorsese's Taxi Driver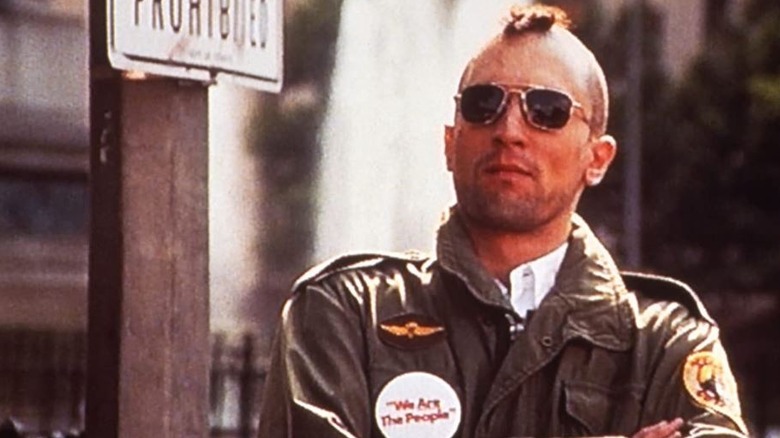 Columbia Pictures/Tri-Star
The list of esteemed actors turning down roles in films that went on to greatness is long and distinguished. Among them are Will Smith, who refused to enter "The Matrix" as Neo; Gwyneth Paltrow, who passed on Rose's boarding pass to "Titanic"; and Leonardo DiCaprio, who dissed Dirk Diggler in "Boogie Nights." The one that got away for Hoffman was the 1976 film from Martin Scorsese, "Taxi Driver."
Scorsese's feature film career kicked off in 1972 "Boxcar Bertha," starring Barbara Hershey and David Carradine, followed by "Mean Streets" with Robert De Niro and Harvey Keitel in 1973. However, Hoffman said in a Digital Spy article that he wasn't aware of his films when the opportunity came up to talk Scorsese about "Taxi Driver."
"I remember meeting Martin Scorsese. He had no script and I didn't even know who he was," Hoffman said, according to Digital Spy. "I hadn't seen any of his films and he talked a mile a minute telling me what the movie would be about." Naturally, Hoffman came to regret passing on the role: "I was thinking, 'What is he talking about?' I thought the guy was crazy! [...] I made so many dumb mistakes [turning down hit movies]," Hoffman continued. "The list is endless."
As fate would have it, De Niro went on to star as haunting antihero Travis Bickle, in "Taxi Driver," hot off his Oscar-winning role as the young Vito Corleone in 1974's "The Godfather: Part II." "Taxi Driver" ended up earning four Academy Award nominations, including Best Picture and Best Actor for De Niro.