Robert De Niro Talks The War With Grandpa - Exclusive Interview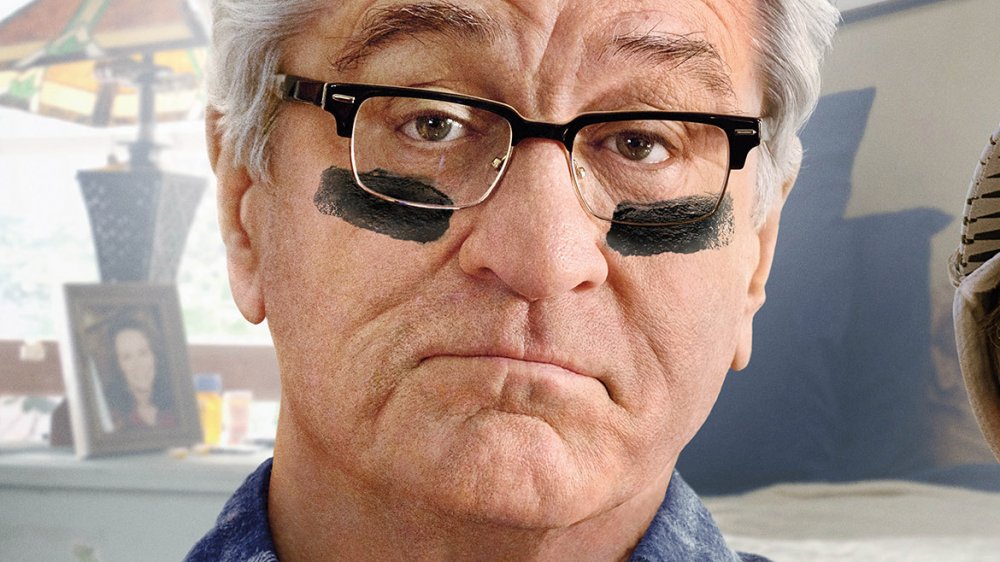 Coming off one of the most acclaimed dramatic roles of his career in 2019's The Irishman, film great Robert De Niro is back for more laughs in The War with Grandpa. The two-time Oscar winner's latest comedy follows in the footsteps of such classics as Midnight Run, Analyze This, Analyze That, and the Meet the Parents films.
Directed by Tim Hill (SpongeBob SquarePants), The War with Grandpa stars De Niro as Ed, a recent widower who is invited to move in with his daughter (Uma Thurman) and son-in-law (Rob Riggle). And while Ed is loved by his grandkids, the middle child, Peter (Oakes) declares "war" on Grandpa Ed when he takes over the boy's bedroom, forcing the child to move to the house's critter-infested attic.
Opening in theaters nationwide Oct. 9, The War with Grandpa also stars Jane Seymour, Cheech Marin, and Laura Marano — plus, for fans of classic pairings, the film features the big-screen reunion of De Niro and another film legend more than four decades after their last film together.
De Niro, Fegley, and Marano talked about The War with Grandpa and more in an exclusive interview with Looper.
I want to start with you, Bob. Of course, you have a wonderful ensemble you're working with here, including Oakes and Laura. But I have to tell you, it was an absolute thrill seeing you and Christopher Walken together 42 years after The Deer Hunter. What caused the stars to align for this reunion to finally happen on the big screen?
I was told that they were thinking about having Chris in the film and I was very happy about that. It was a matter of just getting him and working it all out, so it was great. It was great for him to be in it, and we know each other a long time obviously, and it was very nice to have him in it.
In a way, it was a sort of happy ending where if Nicky would have lived in The Deer Hunter, it shows what it would be like if Nicky and Michael were walking down the street together all those years later.
Exactly, exactly.
Learning from the best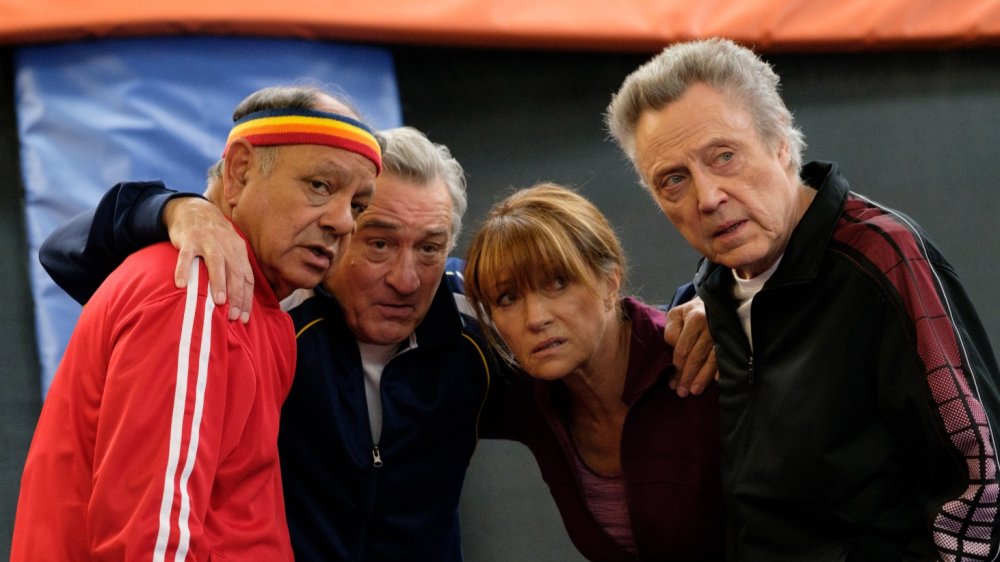 Oakes, it was such a fun way to see these many elaborate pranks that you were pulling on Bob going to war with Grandpa Ed. But in the middle of all the laughs, did you stop once or maybe even 10 times and say to yourself, "You know, I'm working with Robert De Niro here"? I mean, this guy is iconic!
Absolutely. It's definitely difficult to put yourself in that position, but at the same time it was a lot of fun and definitely was really interesting. Being around our cast was both intimidating and also a great experience, and one that you can take something away from every different person you were working with and learn something new from the way they work. Just even having that relationship and making a new relationship like that. I think it's always nice and that's something that was no exception for this one.
Laura, I'm going to be telling people to watch through the end credits because obviously you get to work with a wonderful ensemble with the film, but you get to sing "Point of War," and we get to see all those wonderful film outtakes. You really do get the best of both worlds doing this film.
Totally, and it's funny because typically I've definitely acted and done music in the same project before, but usually it's because the character herself is a singer or has some sort of musical background. It was really fun that Mia was just kind of her own thing, and the entitled thing was just my own thing as Laura Marano, and it was really fun shooting that little music video sequence. We did it on a Sunday and it was really fun.
Time for another Midnight Run?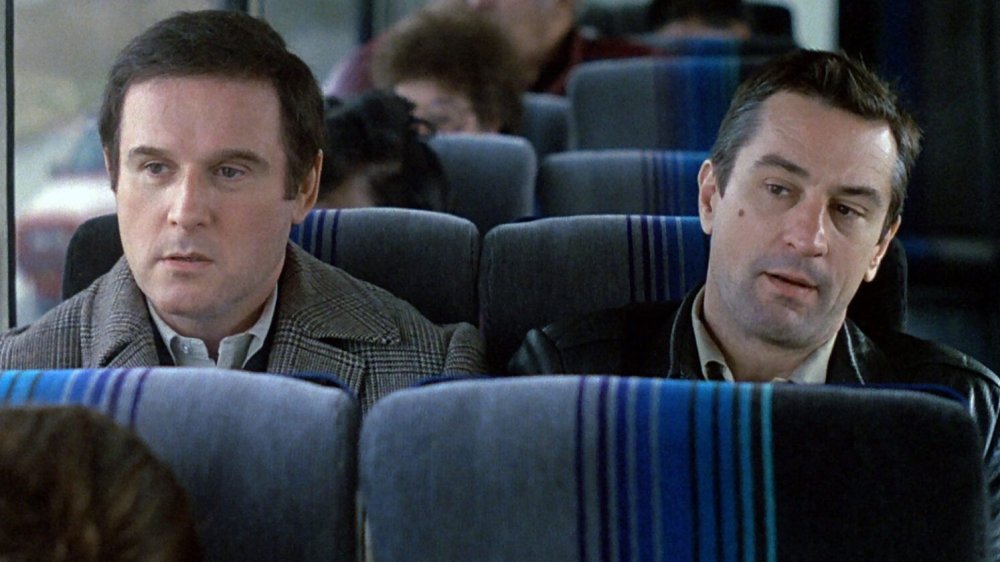 Bob, certainly fans were thrilled back in 1988 when you did Midnight Run, which is truly a comedy classic. It led to the Meet the Parents films, Analyze This, and Analyze That. Do you consider Midnight Run as sort of a turning point in your career where you said, "You know what, I can do comedy and this stuff is a blast"?
I read the script and I said, "This'll be fun, I'd like to do this," and I then was able to do the movie. I had a good time and as I see, years later, people come up to me and they like it. They want to make [another and] do a script for a sequel. I say, "Yeah, I'll listen." I've tried to do that and get it happening, because I had a lot of fun doing it, and if we come up with a good story, I'd do it again. We still have ideas we're kicking about. They are supposedly trying to do it.