The Yellowstone Season 4 Episode 7 Storyline Fans Thought Made No Sense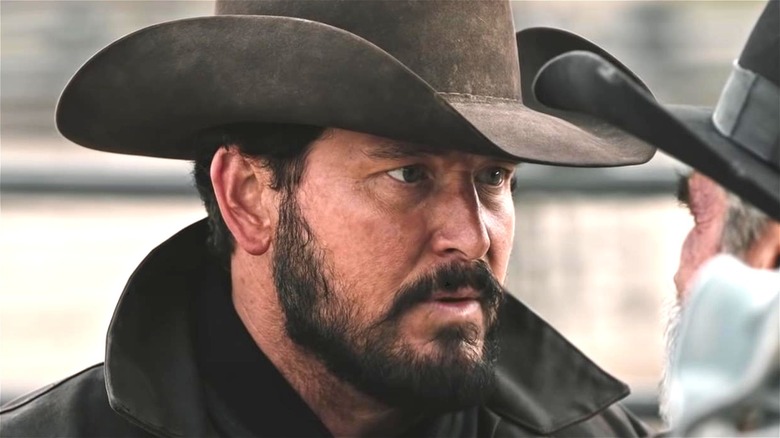 Paramount Network
Earlier this year, the premiere of "Yellowstone" Season 4 was viewed by so many people, it became the most watched first episode of a TV season on cable since "The Walking Dead" Season 8 in 2017. New episodes of "Yellowstone" are, notably, unavailable on streaming services, meaning that the entirety of its considerable viewership must watch them in the series' scheduled broadcast timeslot.
However, while the current season of "Yellowstone" is pretty much an unqualified success numbers-wise, its reception among fans has been mixed. Some viewers, for example, have criticized its pace, arguing that many of its primary characters' storylines are given insufficient time to meaningfully progress from episode to episode. One aspect of Season 4 that has particularly baffled certain viewers is the fact that Dutton Ranch foreman Rip Wheeler (Cole Hauser) allows rodeo riders Laramie (Hassie Harrison) and Mia (Eden Brolin) to stay in the bunkhouse alongside the ranch's cowboys, despite some friction between the two of them and some of the other bunkhouse residents. Now, following the premiere of Season 4 Episode 7, fans are questioning the continued presence of Laramie anew.
Fans are wondering why Laramie gets to stay in the bunkhouse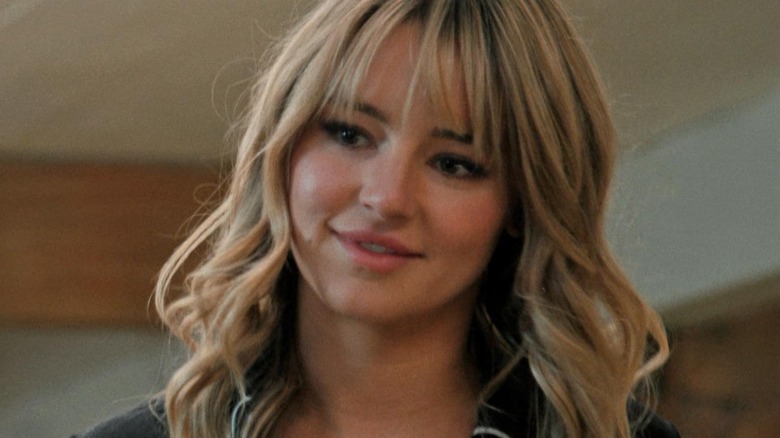 Paramount Network
Previously on "Yellowstone" Season 4, Laramie's ex Lloyd (Forrie J. Smith) and her new fling Walker (Ryan Bingham) get into a knife fight over tension between the two resultant at least in part from Laramie's changing affections. Then, in Season 4 Episode 7, Lloyd gifts Walker a new guitar as recompense. Though the two men are in the process of mending their friendship, "Yellowstone" fans online are nevertheless questioning why Laramie remains in the bunkhouse in spite of her role in this and other past indiscretions.
In a discussion thread on Reddit about Season 4 Episode 7, a post by user chicagohaspizza asking, "why the **** is Laramie still in the bunkhouse?" received 249 upvotes, indicating that plenty of other viewers wondered this very thing. "Seriously she just turns [it] Into a frat House!" said user Cosmolove35 in response.
While some other commenters still voiced their agreement, user ValuableAway3887 offered an explanation. "Teeter is why she stayed," they wrote, referring to a fellow ranch hand portrayed by Jennifer Landon. "Teeter talked to John and said she not Laramie were the problem between Lloyd and Walker. It was between the boys and as much as I like Lloyd it's his fault."
Whether or not Laramie remaining in the bunkhouse will continue to cause tension between its residents should be revealed as Season 4 of "Yellowstone" continues in the coming weeks.