Billy Bob Thornton Gushes About His Reunion With Tim McGraw For 1883 - Exclusive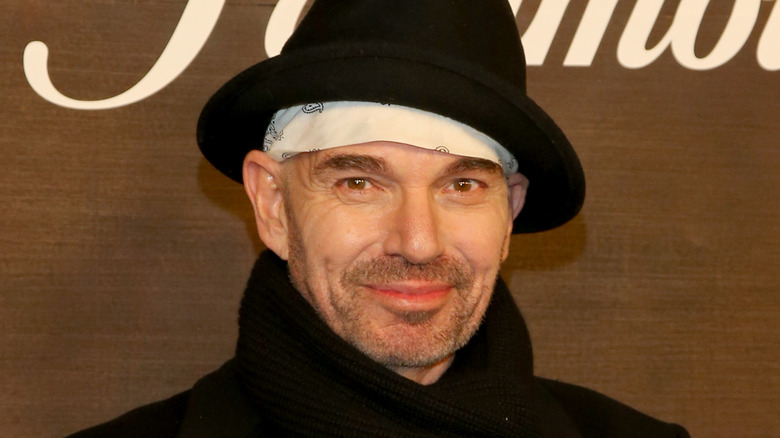 Gabe Ginsberg/Getty Images
Billy Bob Thornton's acting career spans numerous genres and generations. His earlier work on dramatic fare in "Sling Blade" and "A Simple Plan" got him the attention of the Academy Awards, including a Best Writing win for the former. "Bad Santa" proved that he had comedic talent on top of his character range, but his turn as Coach Gary Gaines in 2004's "Friday Night Lights" remains one of his most recognized and acclaimed performances. The film eventually found its way to the small screen as an NBC adaptation that lasted for longer than its ratings could have reasonably justified, thanks to a legion of fans as dedicated to the show as its characters are to the gridiron.
Thornton and one of his "Friday Night Lights" costars, Tim McGraw, have come full circle for a reunion. Looper attended a red carpet premiere for the "Yellowstone" prequel series "1883," and during an exclusive chat, the Oscar winner spoke about working with McGraw once more.
Billy Bob Thornton is 'proud' of Tim McGraw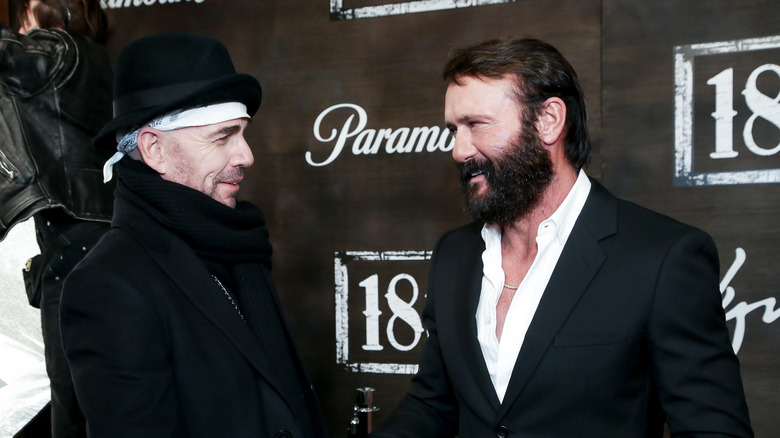 Greg Doherty/Getty Images
Crossing over from one entertainment medium to another is never a guaranteed success, but for Tim McGraw, the grind never stops. "I was there at the beginning of Tim's acting career, so I'm really proud to see him doing this and sticking with it," Billy Bob Thornton told Looper. "He's so into it and enthusiastic about it, and I'm just really happy for him and [his wife and costar, Faith Hill]."
Although Thornton is not a mainstay in "1883," he wasn't going to pass up the opportunity to join McGraw in the cast of a prequel to one of the most popular TV shows in recent memory. "Taylor's [Sheridan] such a wonderful writer that when he had told me he'd written a cameo for me," Thornton explained, "I was happy to do it because you have to be careful doing too many cameos. You don't want to do them all the time, but this one was special, and so I felt very honored, to be honest." 
"1883" will debut its premiere episode on The Paramount Network and Paramount+ on December 19. Paramount+ will be the exclusive home for future episodes.