Is Netflix's Arcane Okay For Kids To Watch?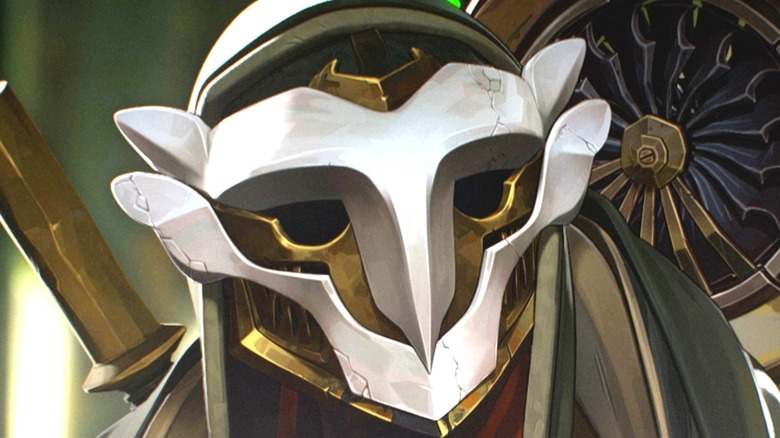 Netflix
You don't need to know which "Attack Damage Carry" character goes to the bottom lane to appreciate Riot Games and Netflix's "Arcane." Based on the mega smash-hit video game "League of Legends," "Arcane" is a riveting story about characters from different rungs of society interacting and struggling for varying causes. The story takes place around a city of progress, Piltover, and an underbelly in the shadow of the city known as Zaun. Characters from Piltover often represent high society, and the city was founded on technological advancement and science. Characters from Zaun, however, simply wish to survive and to be respected. There are good and bad characters on both sides of the conflict, and the voice acting work is impeccable.
"Arcane" is arguably the best video game adaptation ever with a 100% on Rotten Tomatoes. The stellar cast consists of Hailee Steinfeld, Ella Purnell, Kevin Alejandro, Katie Leung, and Jason Spisak. The animation is also vibrant and full of personality, which is backed up by an absolutely phenomenal soundtrack. However, due to the immense popularity of the show, parents may find themselves wondering if the show is entirely appropriate for children.
Is Arcane suitable for children?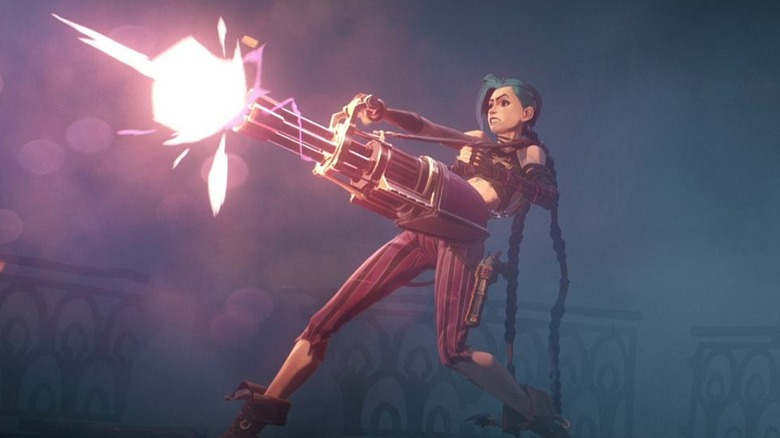 Netflix
"Arcane" currently has nine episodes available on Netflix and has a TV-14 rating. The show features swearing, violence, smoking, and cruelty. According to Common Sense Media, "Arcane" displays weapons like guns and blades, blood, profanity, alcohol, and explosives. It is also implied in one scene that some of the characters are sex workers, standing outside of a brothel. 
Common Sense Media has a two-tiered rating system, one written by them and one based on viewer reviews. Both ultimately come to the same conclusion as Netflix –- the show is only meant for children older than 14. One of the user reviews stated, "A mix of 3D and 2D animation, stunning visuals, and a powerful story make this an outstanding TV show. But it includes lots of severe violence, quite a bit of language including the F word, many uses of s***, hell, damn, etc." 
Parents also might want to consider the positive aspects of the show, including its diversity of characters, two strong female leads, and some subtle role models. This show has been a huge success for both Netflix and Riot Games, but ultimately parents will have to decide if it's appropriate for their younger children, despite the colorful animation.