The Fan-Favorite Role Blake Lively Regrets Taking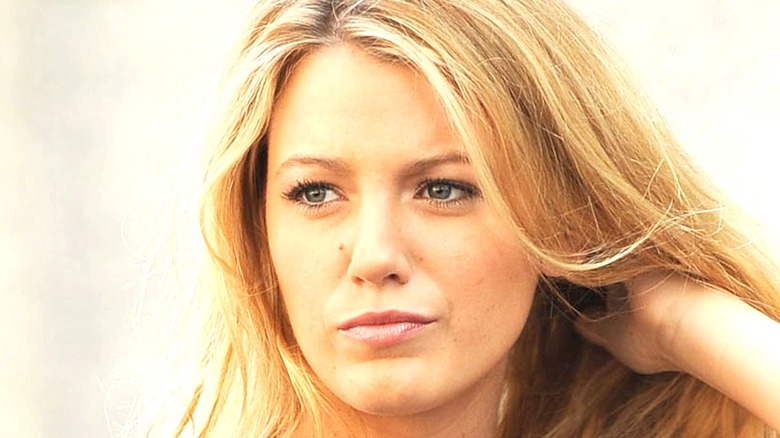 Blake Lively is living proof that you can change your brand whenever you choose to do so. Though Lively may be best known for her star-making turn in the soapy '00s teen drama "Gossip Girl," the actress has since moved on from TV star to a flourishing movie actress, music video director (via YouTube), and entrepreneur (via Instagram). She nabbed her breakout role at 17 as Bridget Vreeland in the 2005 teen flick "The Sisterhood of the Traveling Pants." According to 2017 Vanity Fair history on the origins of "Gossip Girl," fans of "Sisterhood" lobbied for Lively to land the lead on the wildly popular show — which she did in 2007.
After The CW series wrapped in 2012, Lively embarked on a thriving film career. Over the last decade-plus, she's played an elegant immortal in the 2015 fantasy-drama "The Age of Adaline" and turned in a charismatic performance as a fashion-plate murderess opposite Anna Kendrick's sweet single mom in "A Simple Favor." RogerEbert.com praised her work in the latter feature as "ruthless and charming, sexy and detached, a completely destabilizing presence to men and women alike." Though it may seem easy to pigeonhole Lively as a classically beautiful leading lady, she showed versatility in 2020 by playing a grizzled woman seeking revenge in the spy thriller "The Rhythm Section."
Despite Lively's success on the silver screen, there is one role from her early acting days that continues to haunt her. Which fan-favorite character did she ultimately regret playing, even though it's likely she wouldn't be where she is today had she not taken it?
Blake Lively regrets her role on Gossip Girl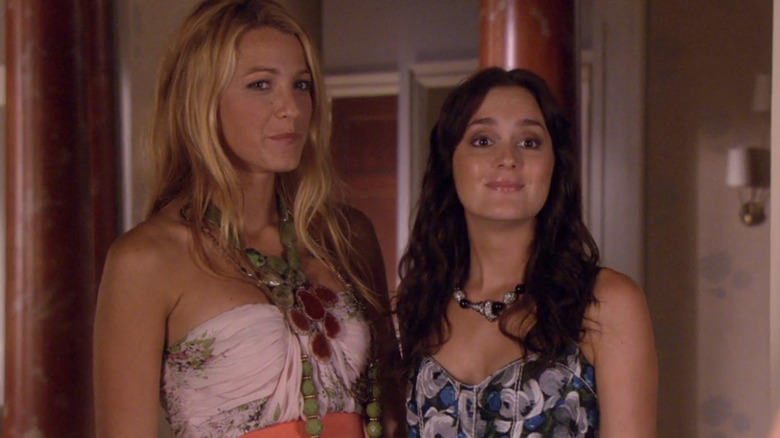 The CW
In a 2015 Allure interview, Blake Lively confessed she felt conflicted about the role that launched her career: Teenage "It Girl" Serena Van Der Woodsen in "Gossip Girl," based on a book series of the same name by Cecily von Ziegesar (via Goodreads). She told the magazine, "People loved it, but it always felt a little personally compromising – you want to be putting a better message out there."
The show, which received a glossy, progressive reboot in 2021, catalogs the white-collar sins and schemes of an elite group of teenagers on New York City's Upper East Side. After a mysterious absence, Serena returns to Manhattan and tries to rehabilitate her "debauched socialite" reputation by distancing herself from her cutthroat wealthy friends — but the "Page Six" fixture has some dark secrets of her own.
Lively was 20 years old when she joined the hit series, which ran from 2007 to 2012. Despite the indelible effect "Gossip Girl" had on her image, she felt that the character of Serena didn't align with her personal values. "It's a weird thing when people feel like they know you really well, and they don't. I would not be proud to be the person who gave someone the cocaine that made them overdose and then shot someone and slept with someone else's boyfriend," said Lively, enumerating Serena's many morally questionable choices throughout the series. The actress has also publicly distanced herself from Serena's "party girl" persona by openly discussing her decision to refrain from drinking (via People).
Fans may also be surprised to know that, prior to being cast in "Gossip Girl," Lively planned to quit acting and initially turned down the role of Serena so she could attend college, per Vanity Fair's 10-year anniversary story.