The Real Reason Kat Won't Be Returning To Law & Order: SVU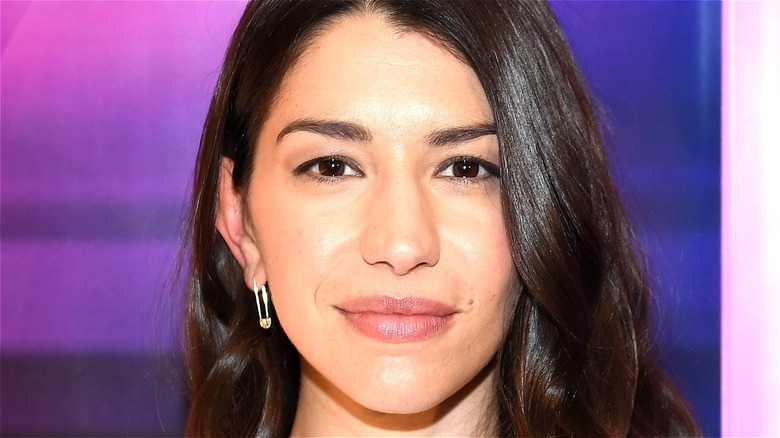 Dimitrios Kambouris/Getty
Though "Law & Order: Special Victims Unit" began as a spinoff of the original "Law & Order," it has since eclipsed its progenitor, becoming the longest-running live-action drama to ever air on TV. Given that the series is in the midst of its 23rd season and showing no signs of slowing down, this is a record it's likely to hold for some time.
Of course, amidst such a considerable run, its cast has seen its fair share of comings and goings. One notable example was the departure of Detective Elliot Stabler actor Christopher Meloni in 2011, bringing what was then a nearly 12 year tenure to an end. Fortunately, fans of Stabler can now watch the character on new spinoff series "Law & Order: Organized Crime," albeit with a personality some viewers find considerably more extreme when contrasted with his previous "Law & Order" run.
Comparatively, Kat Tamin actor Jamie Gray Hyder doesn't appear to be so lucky. Though she only just left "Law & Order: SVU" in advance of its Season 23 premiere earlier this year, a Meloni-esque return seems entirely unlikely in her case.
Jamie Gray Hyder was forced to leave SVU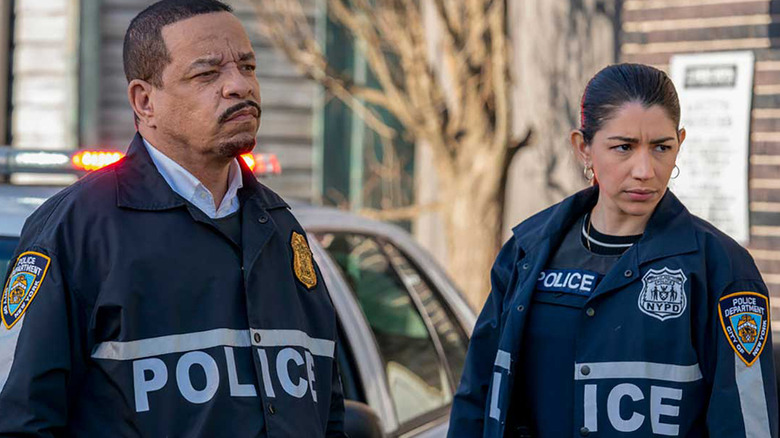 NBC
On September 3, a couple of weeks before its premiere, Deadline announced that Season 23 of "Law & Order: Special Victims Unit" would air sans Jamie Gray Hyder and Christian Garland actor Demore Barnes. The following day, Hyder shared her perspective on this development to her personal Twitter account. Her response predominately consisted of a screenshot of the article's headline and a personal statement reading in part, "It is with a heavy heart that I confirm Kat's departure from the squad room. The decision was made above my pay grade, and wouldn't have been my choice. But hey — that's show biz for ya."
A couple months later, Hyder elaborated on her "SVU" departure in an interview with Entertainment Tonight, when asked how she felt about the end of Kat's time on the series. "The No. 1 thing you have to learn, if you want to go into show business, is that a majority of decisions that are made that impact you usually have nothing to do with you," Hyder said. "It's a hard reality, but one that you're serving yourself better the sooner you can get that in your head."
So, while the exact reason for "Law & Order: SVU" continuing without Hyder remains a mystery, it's relatively safe to assume that if its producers don't want Kat back for another season now, she's most likely gone for good.