Should CSI: Vegas Fans Be Worried Over The Latest Season 2 News?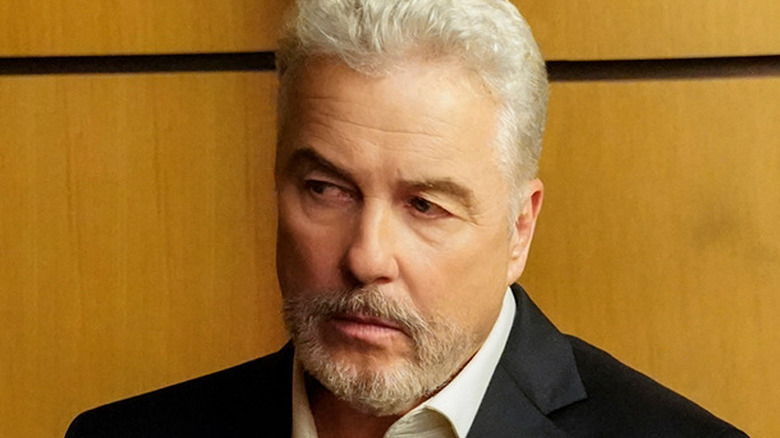 Robert Voets/CBS
The CBS series "CSI: Crime Scene Investigation" became a major hit for the channel when it made its debut in 2000. The series, which focused on crime scene forensics specialists in the Las Vegas police department who took it upon themselves to solve crimes, ultimately ran for fifteen seasons, with a cast that included William Petersen, Marg Helgenberger, Laurence Fishburne, Ted Danson, Elisabeth Shue, Paul Guilfoyle, and Jorja Fox. The success of the series even spawned three spinoffs, "CSI: Miami," "CSI: NY," and "CSI: Cyber."
Fans of the series were sad to hear of its departure in 2015, but were surprised with the news of its reemergence on television, now under the moniker "CSI: Vegas." Returning to CBS, the show saw Petersen and Fox reprise their roles as Gil Grissom and Sara Sidle, alongside a new group of investigators. With the show's fate currently up in the air following its Season 1 finale, showrunner Jason Tracey has now revealed some worrying news for fans of the show on what can be expected from the 2nd season.
Not everyone may return in the 2nd season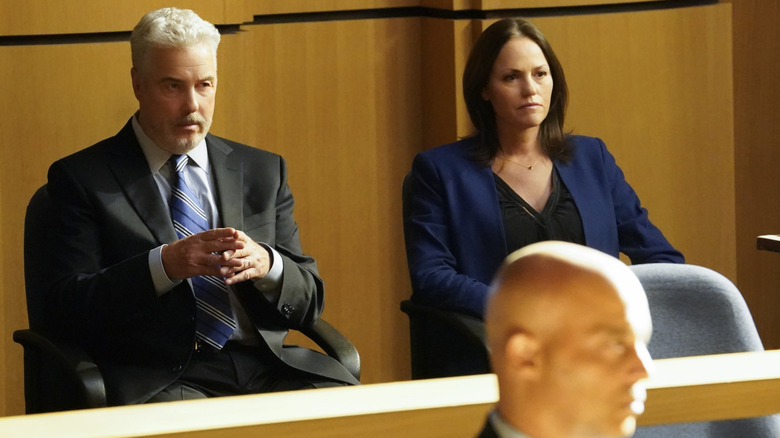 Robert Voets/CBS
In an interview with TVLine, showrunner Jason Tracey spoke about the potential for a second season, and more importantly, how it would look. While he said the show's chances for renewal look good, as CBS is happy with both the creative and commercial aspects of the show, he revealed that the returns of stars William Petersen and Jorja Fox were far from certain, even if the show does get renewed.
When asked if Fox and Petersen were guaranteed to return if the show got renewed, Tracey said that he doesn't have any specific expectations for the two stars going forward. "The door will always be open to a couple of legends, but we only asked them to come back to help us tell this finite number of episodes," he explained. It'll be up to them and the studio/network to kind of figure it out."
However, when asked about how Fox and Petersen felt about returning this time around, Tracey spoke glowingly of both performers, praising their dedication. "They were fantastic from jump, and we worked so closely together for a long time to kind of get this whole thing ready, because of the COVID," the showrunner said in reply to the question. "We were itching to sort of hit the floor by the time we were ready to go, and I think they feel good [about how it went]. You'll have to ask them, but I think we all felt pretty good."
This indicates that Fox and Petersen may be happy to return for the 2nd season — if it does happen.