Here's Where You Can Stream The Bad Santa Movies This Holiday Season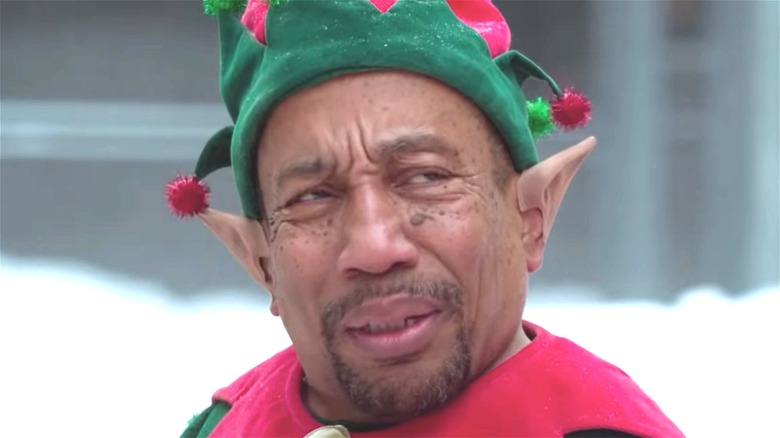 Miramax/YouTube
We may receive a commission on purchases made from links.
It's that time of the year again, "Bad Santa" fans. When we all gather 'round to watch Billy Bob Thornton's ornery and foul-mouthed Willie T. Soke bless the patrons of the Saguaro Square Mall with some of his cranky Christmas cheer. But what if you don't have a "Bad Santa" DVD or Blu-ray to dig up? Luckily, there are several different streaming options to choose from for both "Bad Santa" and "Bad Santa 2." 
Over the years, the two films have become staples on many people's December watchlists. While "Bad Santa 2" was both a critical and box-office disappointment (via Box Office Mojo), the first one is considered to be a comedy classic and must-watch for adults looking to have R-rated laughs around the holidays. For those who haven't seen the movie, Thornton's Soke delights as a despicable department store Santa, and of course, there's Bernie Mac and John Ritter's appearances, which are also major highlights. "Bad Santa" was dedicated in Ritter's memory following his death in September 2003, just under two months before the movie came out. "Bad Santa 2" was also dedicated to Mac and Ritter (via HuffPost).
Bad Santa movies can be found on YouTube, VUDU, iTunes, Amazon, Google Play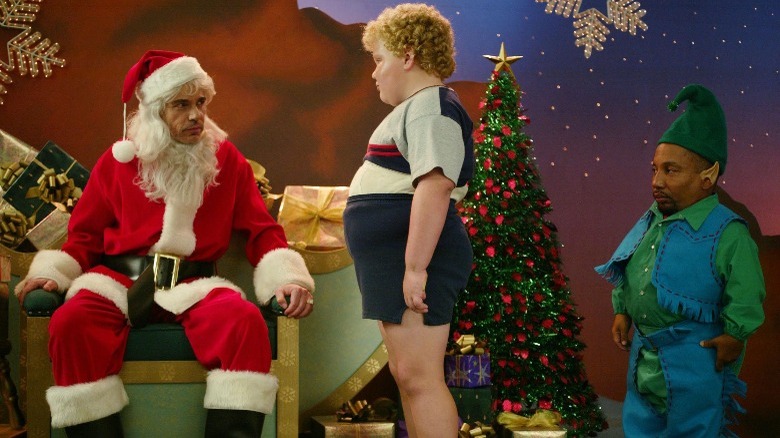 Miramax
As of December 9, both "Bad Santa" and "Bad Santa 2" are available to stream on YouTube, iTunes, and VUDU. The first film can also be found on Amazon and Google Play. Unfortunately, there's no option at the moment to watch the movies for free, but they won't cost much. 
"Bad Santa" is currently sitting at a rental price of $3.99 on iTunes, Amazon, Google Play, and VUDU. It's available to purchase on iTunes for $14.99, but VUDU, Google, and YouTube have it for $9.99. "Bad Santa 2" can be rented for $3.99 or bought for $9.99 on YouTube, as well as iTunes for the same price. VUDU offers a cheaper rental for $2.99, but sticks with the $9.99 price point for the full purchase.
With 2016's "Bad Santa 2" proving to be a bomb, it doesn't appear that there will be another outing for Billy Bob Thornton in the foreseeable future. But that doesn't mean people can't keep watching him do his thing each and every year.