Upstead Fans Are Losing It Thanks To The Chicago P.D. Season 9 Fall Finale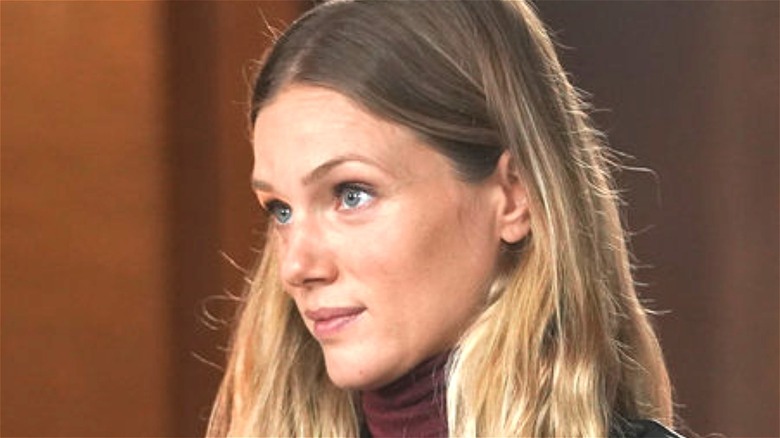 Lori Allen/NBC
Contains spoilers for "Chicago P.D." Season 9, Episode 9, "No Way Out"
There are many reasons why people tune into "Chicago P.D." Some just want to witness the level of courage those in emergency services exemplify on a daily basis. For others, it's all about shipping their favorite characters, and for a while now, people have waited to see what would transpire between Hailey Upton (Tracy Spiridakos) and Jay Halstead (Jesse Lee Soffer). The two aren't merely partners on the force; they're partners in love and have been engaged on the show for a while now. 
That is until they made a shocking decision for the fall finale of "Chicago P.D." At the end of the episode, when Jay returns home, he asks Hailey to marry him right then and there, and it's not long until the two elope at the courthouse. It was a stunning moment, and while it took viewers off-guard, it was a welcome sight.
Fans have rejoiced over social media due to the Upstead wedding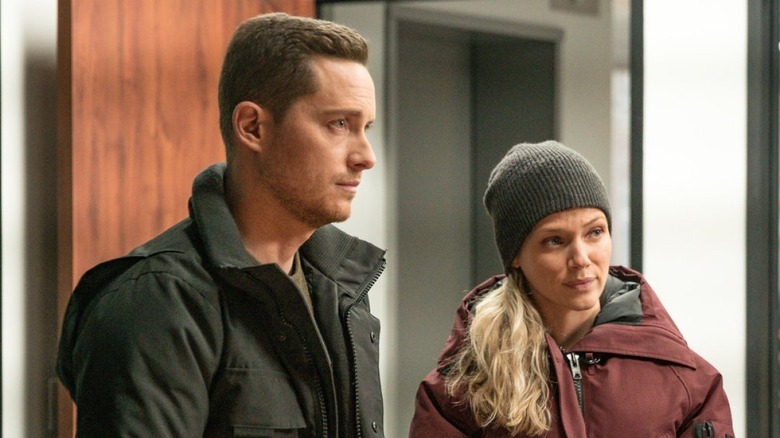 NBC
Fans may have initially expected Upstead to have a big, lavish wedding where familiar faces surround the two. Yet somehow, it feels oddly perfect that instead of that, they got married at a courthouse on a whim. It's clear on social media that fans thought the episode was an ideal way to cap off the Upstead engagement, as @JB3839 writes, "OMG MY UPSTEAD HEART IS DYING." @CassandraMcKown saw the moment ideal for reflecting on just how far the couple has come: "Watching the break room scene in 622 – oh to see how far #Upstead has came since then."
Of course, that courtroom kiss wasn't the only thing to get fans hot and heavy. It was followed by a steamy sex scene that made viewers feel all tingly inside, as @etherealbelle_x likely sums up a lot of people's feelings: "upstead sex as husband and wife hits some other way."
We know what fans' reactions are like to the wedding bells. But how will the rest of the team featured on "Chicago P.D." react? You'll just have to wait until new episodes resume on January 5, 2022 to find out.