Chicago Fire Showrunner Hints At The Fate Of Stellaride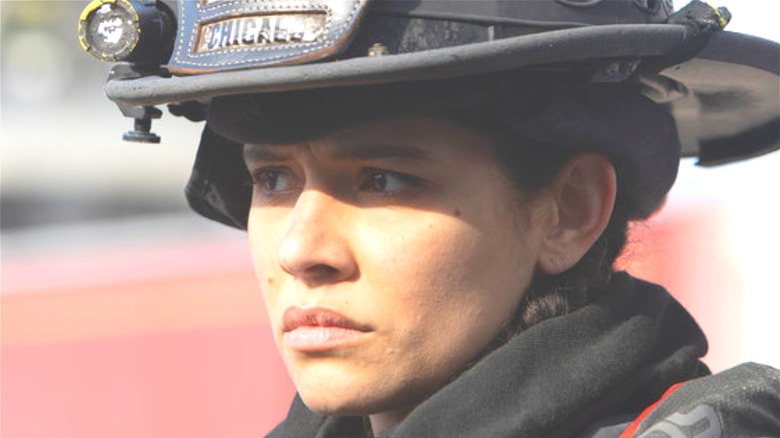 NBC
On Season 10 of "Chicago Fire," there have a been a lot of shake ups in both the personal and professional lives of the members of Firehouse 51. One of the biggest developments was that Matt Casey (Jesse Spencer) decided to relocate to Portland, Oregon so he could take care of his deceased friend Andy Darden's kids (Corey Sorenson). That was bad news for Matt's burgeoning relationship with Sylvie Brett (Kara Killmer).
More recently, Miranda Rae Mayo, who plays fan-favorite Stella Kidd, took an extended leave of absence from "Chicago Fire's" tenth season. On the show, Stella took an extended furlough so she could work on the local chapter of the Girls on Fire program, an organization that trains young women to be firefighters. While Stella's absence did have an explanation, many fans still speculated that Mayo might be leaving the show for good.
Stella finally returned this week for Season 10's winter finale. That was a relief for those worried fans, but Stella's behavior during her absence still raises questions, especially regarding her relationship with her fiance Severide (Taylor Kinney) — during her absence, Stella essentially ghosted him.  
Here's what showrunner Derek Haas said to expect for Stella after her return. 
Stella's mysterious absence is bad news for Stellaride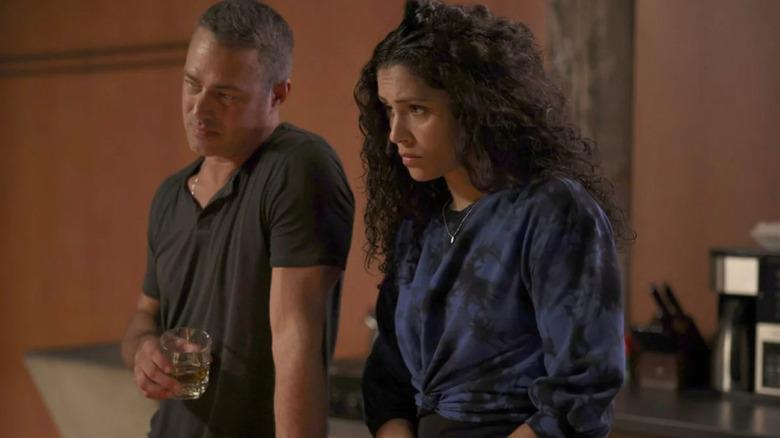 NBC
"The timing of her leaving wasn't ideal professionally with the open spot for the lieutenantship or with Severide," Haas explained to Entertainment Tonight. "Because Severide had a history of going a little off the reservation on her in the past. But she's never really done that to him. And so he doesn't know quite how to react to that situation of being ignored...or abandoned for the most part, even if the reasons were good and noble. This is going to be a source of concern going into the second half of the season."
Haas went on to tease what the second half of Season 10 might look like for Stellaride. "Unfortunately with Severide, communication is not his strong suit, so that's going to come back into play. True to his character is maybe not the best communication happening between him and Stella when she returns," Haas continued. "There's a lot to talk about — it's both her place at the firehouse and her place with her relationship with him that's going to need some major work-in-progress-type renovations. Major renovations." 
That sounds ominous, but it also doesn't necessarily sound like Stellaride is doomed. Renovations aren't quite the same thing as a total demolition. However, when ET asked Haas directly if fans should be worried about the couple, Haas responded, "Yeah, you should be for sure."
Like the other two shows that make up NBC's Chicago One, "Chicago Fire" aired its final episode before the winter break on December 8. It'll be back on January 5, 2022. Fortunately, that's not too long of a wait to see what's in store for Stellaride.