Billy Zane Joins Legends Of Tomorrow As P.T. Barnum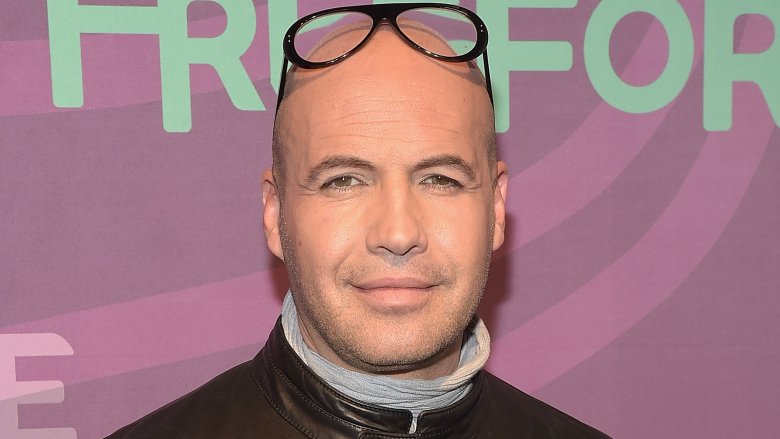 Getty Images
Back to the Future's Billy Zane will bring a circus pioneer to Legends of Tomorrow. Entertainment Weekly reports that Zane has joined the superhero series as P.T. Barnum, who will appear in one episode the show's upcoming third season. The role will reunite Zane with his Titanic co-star Victor Garber, who plays Professor Martin Stein on the series.
Executive producer Phil Klemperer told EW that he has been looking to get Zane on board with the series ever since he saw him a friend's comedy pilot. "I'm not sure that people know how funny Billy is, although we cast him as P.T. Barnum because we knew that he would be able to find the soul beneath the larger-than-life showman," he said. 
Klemperer described Barnum as the "father of modern advertising," saying that he had the ability to make things go viral before anyone even knew what viral meant. "Sure, in one sense, he's the villain of our story, but in another, he's just a guy who wants to put on a good show," he said. "Anyone who works in TV can relate to that, right?! Anyway, Billy seemed like the perfect guy to get that duality."
Apparently, historical figures like Barnum will play a big part in Legends' third season, with Klemperer teasing that other famous figures could show up to introduce audiences to the parts of their story that the history books left out. "We want to bring history to life by infusing it with heart, humor, and total absurdity (often at the same time)," Klemperer said.
American Odyssey actress Tala Ashe will join Legends' third season in the series regular role of Zari Adrianna Tomaz, a Muslim-American superhero from the year 2030 also known as Isis. She will join fellow cast members Garber, Brandon Routh, Arthur Darvill, Dominic Purcell, Caity Lotz, Franz Drameh, Nick Zano, Amy Pemberton, Matt Letscher, and Maisie Richardson-Sellers in the show, which comes from Greg Berlanti.
The Legends of Tomorrow will return to deal with the aftermath of their fight with the Legion of Doom on Tuesdays at 9 p.m. on The CW this fall, beginning on October 10. While we wait, see why Legends is a must-watch series.