Kelly Reilly Reveals What It's Really Like Working With Yellowstone Co-Star Cole Hauser - Exclusive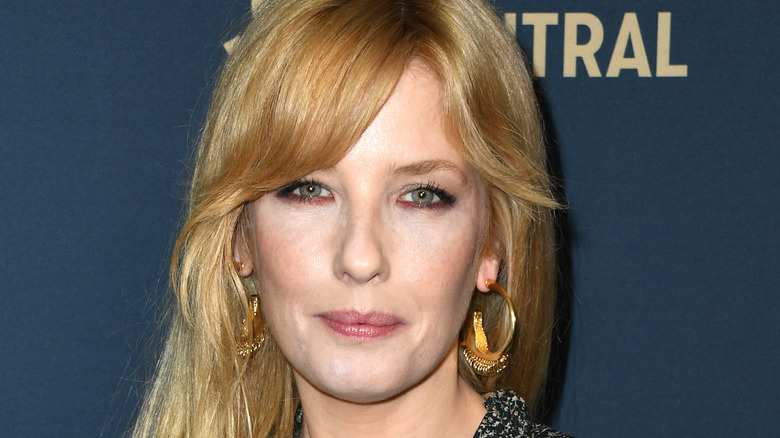 Jon Kopaloff/Getty Images
As Montana rancher John Dutton, Kevin Costner is indisputably the star of the hit series "Yellowstone." But following close behind him is Kelly Reilly, who plays his loose-cannon daughter Beth.
As Beth, Reilly gets to play the ultimate bad girl — one who's fiercely loyal to her father, whose ranch is under constant threat by land developers, casino moguls, and Natives who want to reclaim their land. Beneath the story of the ranch, there are the interpersonal family stories that are even more gripping.
One of those storylines is the steamy relationship between Beth and ranch hand Rip Wheeler, played by Cole Hauser. After some on-again, off-again scenarios, the two finally get engaged in Season 3, and fans are now anxiously awaiting the wedding.
What kind of relationship do Reilly and Hauser have off-screen? Reilly recently opened up to Looper during an exclusive interview about what it's really like working so closely — and intimately — with Hauser.
Kelly Reilly and Cole Hauser are 'lucky to have found each other'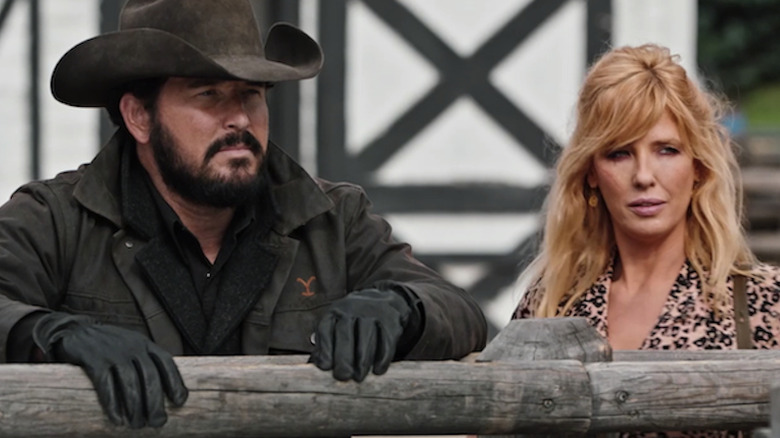 Paramount Network
"Oh, Cole's my buddy," says Reilly of her "Yellowstone" co-star. There's no doubt that their real-life friendship — which Hauser has also confirmed — makes their on-screen chemistry sizzle.
"We're such good friends," continues Reilly. "And, honestly, we're so lucky to have found each other. We get to go on this journey with these two incredible characters with each other. We're both really protective of them, and we're really passionate about the work. We're both at a point in our careers where we found roles that we could put our soul and heart into. We really feel blessed. We don't take it for granted. And we support each other and have fun."
For those wondering if there's any off-screen romantic entanglements between the two of them, Reilly is quick to point out that they're both happily married.
"We trust each other," says Reilly. "I've been married for ten years, and he's been married forever, and his wife's incredible and wonderful. We're all friends. So, it's, like, there's a level of trust there that allows us to really go as far as we go into the work with one another because we're friends, and I think that's really special."
Season 4 of "Yellowstone" airs exclusively on the Paramount Network on Sunday nights.