This Is How Much Gold Rush: White Water's Fred Hurt Is Worth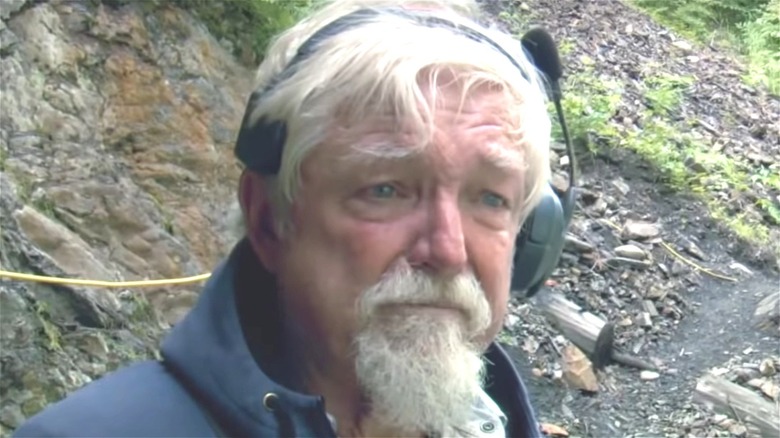 Discovery
Some people might think of the words "gold rush" and imagine Old West miners and panners of yesteryear, clutching to their bags of gold with one hand and their revolvers with the other. However, there are people out there who are still very much living the dream, such as it is. The harsh realities of modern-day gold-hunting are evident in Discovery's reality show "Gold Rush: White Water," which itself is a spinoff from the original "Gold Rush."
"White Water" follows "Gold Rush" veteran "Dakota" Fred Hurt, his son Dustin Hurt, and their team of fearless miners. Their preferred method for earning their living is the suction dredge, which is a machine that's used to locate and acquire tiny bits of gold from rivers. The problem, as the name of the show implies, is that the kind of waterway that's liable to transport gold around is no shallow, lazy stream. These are raging, unforgiving waters, and Hurt's team works under constant threat of being swept away by the rivers that hide the gold they so desire. Is it worth it, though? Has Fred Hurt actually earned much from his dangerous profession? Let's find out how much the "Gold Rush: White Water" star is worth.
Fred Hurt is a millionaire many times over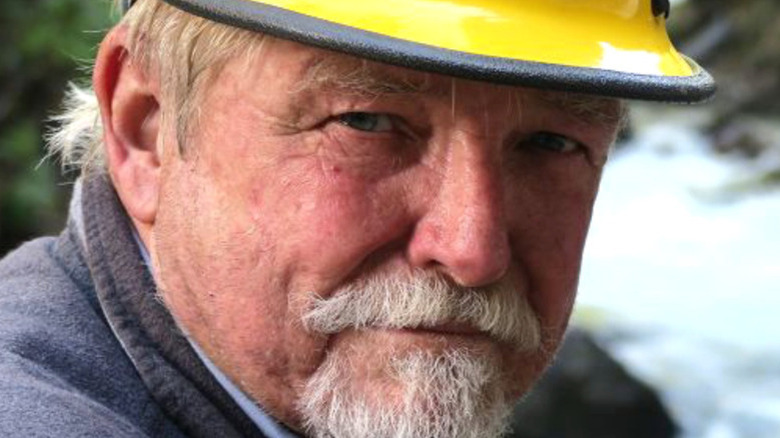 Discovery
As Fred's son Dustin Hurt told Looper in an exclusive interview, the Hurt family business is very much a hurt business. "No one does what we do. Anybody watches this TV show, and thinks that they can go into my claims and dig and do what we do? They're wrong, because this is harder than anyone ever will know until they try," he described the work.
 He also pointed out that despite the difficulties of the job, being a gold miner requires a solid work ethic, brought on by a healthy sense of greed. "There is never going to be a moment where a gold miner is satisfied with the amount of gold that they have," the younger Hurt said.
Perhaps this is what keeps "Dakota" Fred Hurt returning to the rivers time and time again, despite reportedly having more than enough to retire in comfort. In fact, according to wealth estimation site Celebrity Net Worth, Hurt's net worth is as high as $6 million.