What The Cast Of NYPD Blue Looks Like Today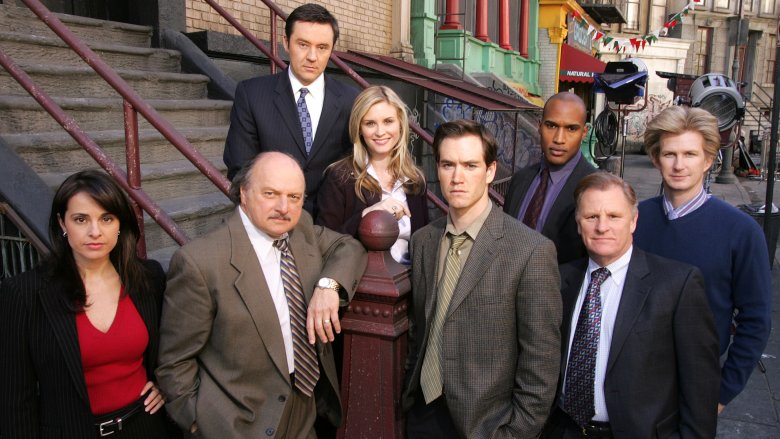 Getty Images
When it premiered on ABC in September of 1993, NYPD Blue made television history with its gritty portrayal of the exploits of Manhattan's 15th police precinct. Using documentary-style camerawork (and a healthy dollop of violence, partial nudity and profanity), creators Steven Bochco (Hill Street Blues, L.A. Law) and David Milch (Deadwood) ushered network television into a bold new era of creative storytelling.
Underneath the controversy the show courted during its 12-season run was a solid ensemble of talented actors, many of whom got their big break on the critically acclaimed series. Join us below for a look back at some of the most notable NYPD Blue cast members and discover what they've been up to since turning in their badges.
David Caruso (John Kelly)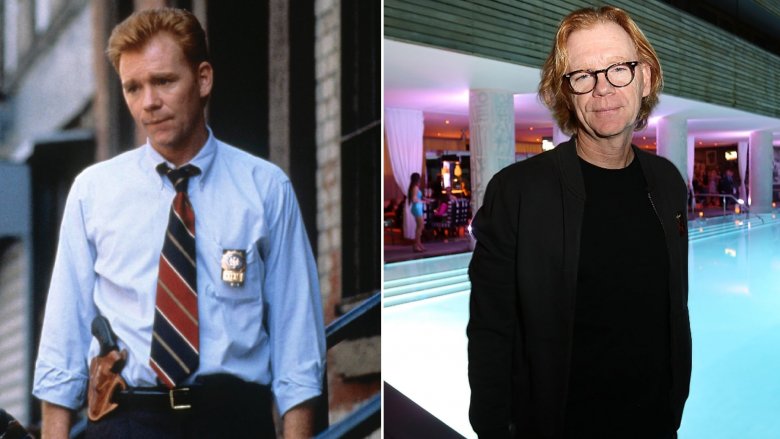 Getty Images
Prior to busting perps and flirting with a young Amy Brenneman as Det. John Kelly, David Caruso built a career as a supporting player with appearances in everything from Rambo: First Blood to Bochco's groundbreaking series Hill Street Blues. The lightning rod success of NYPD Blue launched Caruso onto the A list, and he famously left the show after the first season to star in forgettable films like Jade and Kiss of Death. (That last one proved prophetic for Caruso's big-screen career.) 
Post-Blue, Caruso found a second career wind by returning to TV to play yet another cop for 10 seasons on CSI: Miami. His character Lt. Horatio Caine's penchant for puns and dark sunglasses achieved meme status and was famously spoofed by Jim Carrey. Caruso has kept a low profile in recent years, retiring from showbiz when CSI: Miami ended in 2012. Steven Bochco later opened up about his tumultuous working relationship with Caruso, calling the star's behavior on the NYPD Blue set "cancerous" and alleging outrageous demands ($100,000 per episode, a 38-ft trailer) made during his one season on the show. 
Dennis Franz (Andy Sipowicz)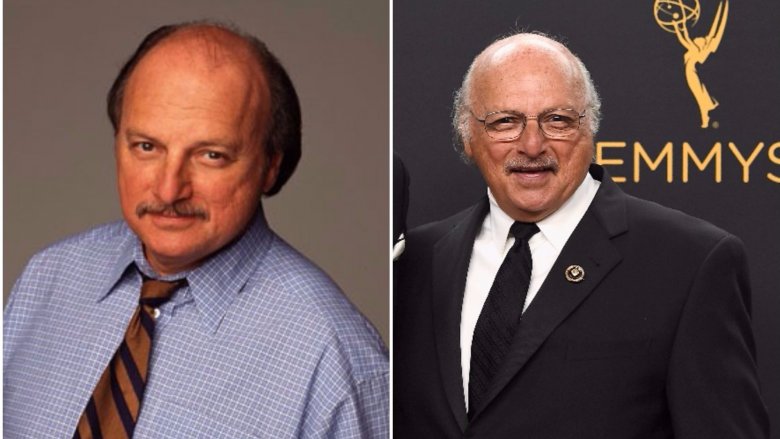 Getty Images
Though he's forever associated with cantankerous recovering alcoholic Det. Andy Sipowicz, Franz previously played the equally irritable Lt. Norman Buntz on Bochco's Hill Street Blues and its forgotten fish-out-of-water spinoff Beverly Hills Buntz. Bochco called on his pal to play lovable grump Sipowicz, a role that would score Franz four Emmys (not to mention a memorable nude shower scene we can never unsee.)
Following NYPD Blue's final season in 2005, Franz left showbiz to focus on a quiet life that presumably doesn't involve smacking suspects with phone books and rocking short-sleeved dress shirts with ties. He resurfaced at the 2016 Emmys, reuniting with former costar Jimmy Smits to the delight of fans. Maybe it's time for Netflix to greenlight Sipowicz: The Frickin' Golden Years. 
Jimmy Smits (Bobby Simone)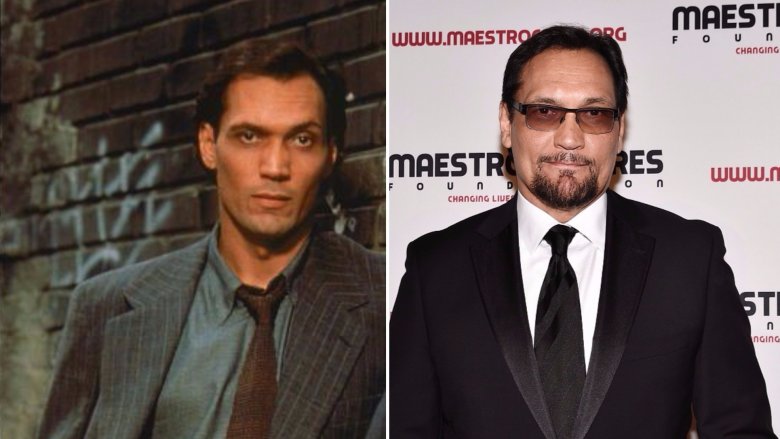 Getty Images
Following David Caruso's departure from the show, Steven Bochco called on his L.A. Law star Jimmy Smits to join the cast of NYPD Blue in season two. Fans and critics were initially skeptical of Det. Bobby Simone, who became Sipowicz's partner after Caruso's John Kelly resigned from the force. But thanks to Smits' strong performance and natural chemistry with Franz, Simone quickly blended into the precinct and remained until the sixth season. His tragic death from a heart condition made for one of the most moving episodes of the series. 
Smits, on the other hand, is alive and well, and recently appeared as Senator Donovan on 24: Legacy. Following Blue, Smits had memorable runs on shows like The West Wing (he had the not-easy task of being the other President on that show), Sons of Anarchy and Dexter. He also returned to the character he played in the Star Wars prequels, Senator Bail Organa, for last year's hit film Rogue One. 
Mark-Paul Gosselaar (John Clark)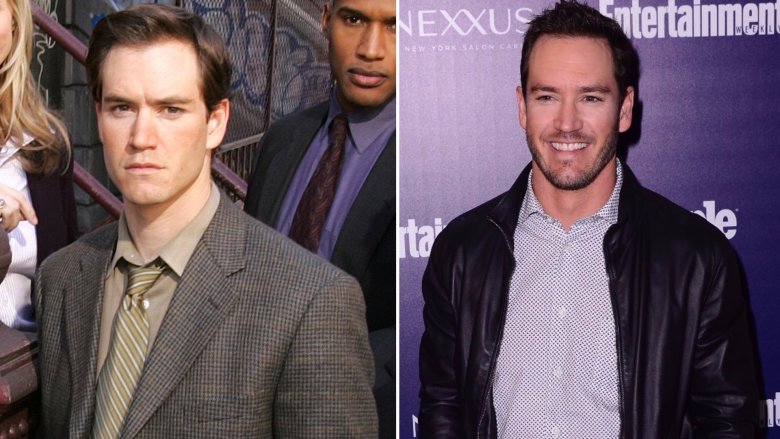 Getty Images
Fans were surprised when Zack Morris himself, Mark-Paul Gosselaar, joined NYPD Blue in season 9 as a replacement for departed cast member Rick Schroder. While Sipowicz took a while to warm up to Gosselaar's Det. John Clark, the former teen idol held his own opposite the cast and remained with the show until it came to an end in 2005. 
Who knew Gosselaar would prove to be the best actor among the Bayside bunch? With roles on everything from Franklin and Bash to the FOX baseball series Pitch, Gosselaar has remained a reliable presence on the small screen. He also relived his giant cellphone-toting days in a hilarious Saved by the Bell reunion on The Tonight Show with Jimmy Fallon. 
Gordon Clapp (Greg Medavoy)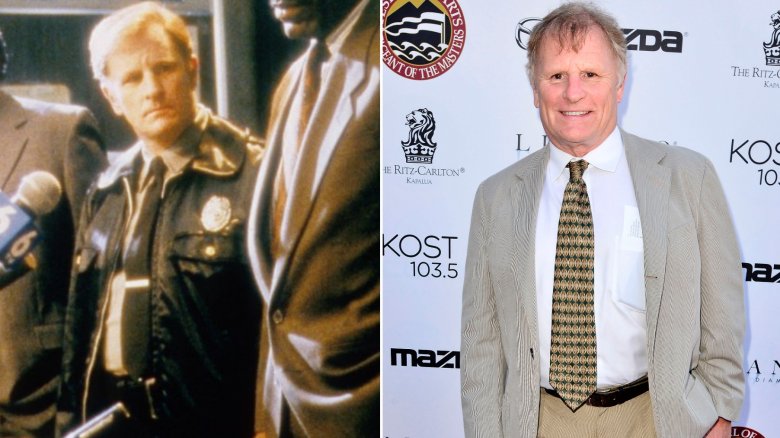 Getty Images
With his constant motormouth and awkward demeanor, Det. Medavoy brought comic relief to the 15th precinct. But he also proved to be a capable detective with a big heart, and was a valuable asset to his partners Martinez and Jones. A regular on NYPD Blue throughout its entire run, Medavoy grew to be a fan favorite. (We still wish he'd married Donna Abandando.) 
Gordon Clapp continues to work in theater (he scored a Tony nomination for Glengarry Glen Ross on Broadway) and on shows like Damages and Elementary. These days he's traded the Bochco-verse for the Dick Wolf-verse with his recurring role as Chaplain Orlovsky on Chicago Fire.  
Nicholas Turturro (James Martinez)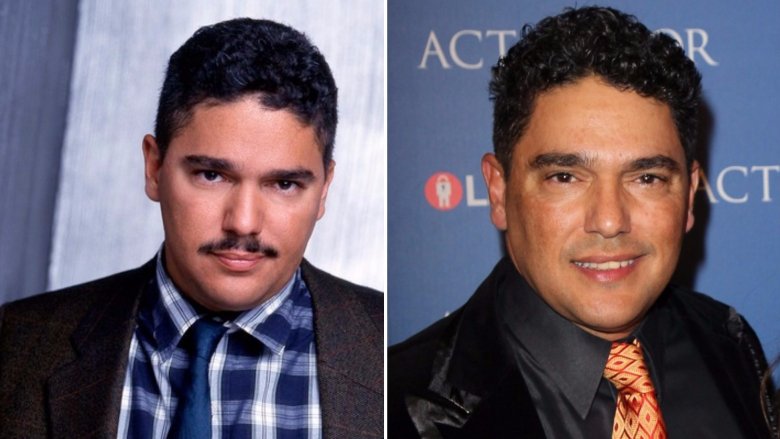 Getty Images
John Turturro's younger brother made a name for himself on NYPD Blue, scoring an Emmy nomination for his role as Det. James Martinez. Partnered with Medavoy, Martinez was a crucial part of the squad before being promoted to sergeant in season 7 and bidding the 15th precinct adieu. 
Turturro returned to the "blue" brotherhood for his role as Sgt. Renzulli on CBS' Blue Bloods. His voice can be heard as Deadman in the Justice League Dark animated movie, and he showed off his comedic chops in films like Paul Blart: Mall Cop 2 and Bucky Larson: Born to Be a Star. You can also catch him as the governor in the Eric Roberts flick Las Vegas Vietnam: The Movie, which sounds like something Medavoy would pitch to Martinez as a buddy cop vehicle. 
James McDaniel (Arthur Fancy)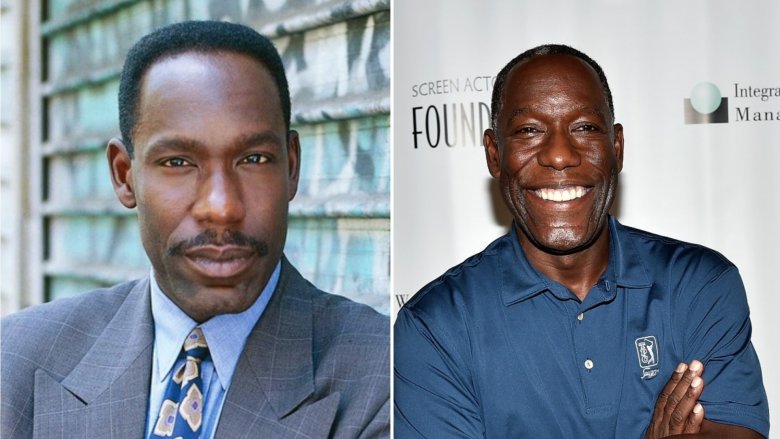 Getty Images
As Lt. (later Captain) Arthur Fancy, McDaniel held the 15th Precinct together with his calm yet commanding presence. (Not an easy task when you have to deal with that racist loudmouth Sipowicz.) McDaniel left the show after season eight, and while the precinct had other captains, they didn't hold a candle to McDaniel. 
With a deep resume that includes theater (Six Degrees of Separation), film (Malcolm X) and TV (Sleepy Hollow, The Good Wife), McDaniel has kept busy since hanging up his Blue gun and shield. He also has the dubious distinction of having starred on Steven Bochco's infamous musical police procedural Cop Rock. 
Henry Simmons (Det. Jones)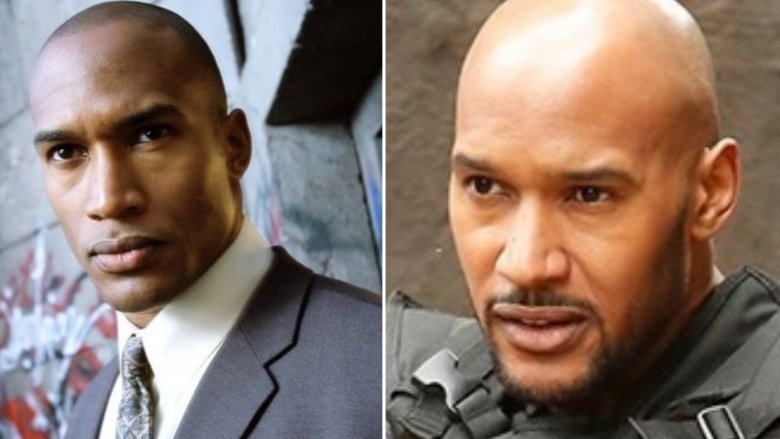 Henry Simmons joined Blue in its seventh season as Medavoy's new partner Baldwin Jones. The pair quickly grew to be a formidable team, with Jones' intensity and Medavoy's persistence working in tandem to get confessions out of "skels." 
Simmons is currently part of the Marvel TV universe as Mack on Agents of S.H.I.E.L.D. You may have also caught him on shows like Ravenswood, Man Up and Shark. 
Bill Brochtrup (John Irvin)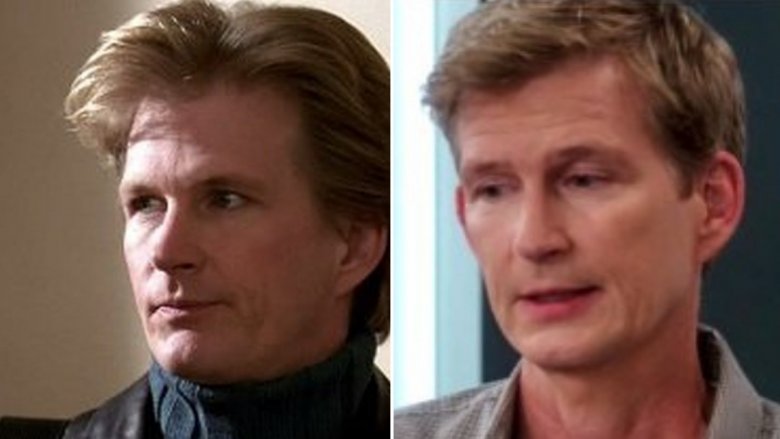 As P.A.A. John Irvin (or "Upstairs John" as Sipowicz called him), Bill Brochtrup brought heart and subtle humor to what could have been a thankless, forgettable role. The openly gay character (Brochtrup himself came out in People magazine in 1997) expanded Sipowicz's limited horizons and offered a rare, non-stereotypical portrayal of a homosexual person on network television. Prior to Blue, Brochtrup was a regular on Steven Bochco shows like Total Security and Public Morals. (Bochco had a bazillion shows during the '90s.) 
These days Brochtrup keeps busy in the theater world and brings the same sensitivity he brought to John to his role as psychologist Dr. Bowman on TNT's Major Crimes. 
Kim Delaney (Diane Russell)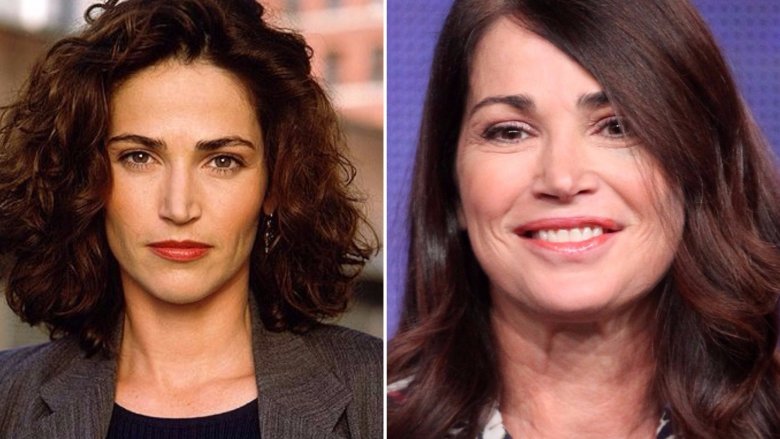 Getty Images
Delaney brought grit to the role of Det. Russell, whose battles with alcoholism and tumultuous relationships with fellow cops Simone and Sorenson made for some juicy storylines. The part earned Delaney an Emmy for Best Supporting Actress. 
After leaving Blue, Delaney took the lead role on Steven Bochco's short-lived legal drama Philly and had a brief run opposite David Caruso on CSI: Miami. Following six seasons on the Lifetime series Army Wives, Delaney again reunited with Bochco for a role on his TNT series Murder in the First. 
Sharon Lawrence (ADA Costas)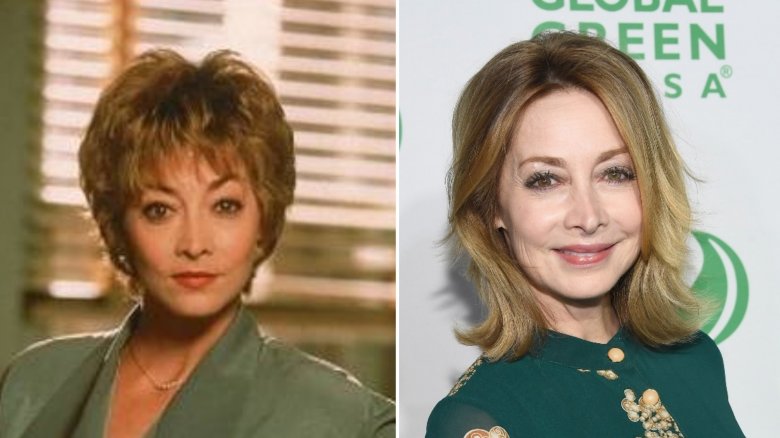 Getty Images
Sylvia Costas was on the receiving end of one of Sipowicz's most memorably profane rants ("Ipsa this, you pissy little b—h!") in the opening scene of the pilot episode of NYPD Blue. Costas eventually fell for Sipowicz's gruff charms and married the ol' lug. Sadly she was shot by the distraught father of a heroin junkie during season six and died, leaving Sipowicz to raise their infant son alone. 
Lawrence, who scored three Emmy Nominations for her role on NYPD Blue, left the series in 1996 to costar with Leah Remini on the short-lived NBC sitcom Fired Up. A TV vet, she's had memorable roles on shows like Desperate Housewives, Grey's Anatomy, Rizzoli & Isles, Shameless and the Amazon series The Last Tycoon. 
Charlotte Ross (Det McDowell)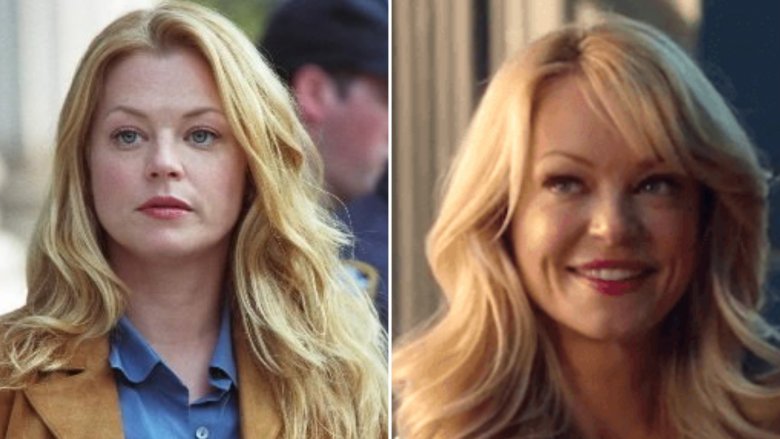 Prior to NYPD Blue, Ross cut her teeth in the soap opera world and starred on the short-lived FOX musical drama The Heights. She joined the cop drama in 2001, and made a splash when her character Connie McDowell appeared partially nude in a controversial 2004 episode. (ABC and affiliate stations were fined a whopping $1.2 million by the FCC after the episode aired, though the fine was thrown out by a Manhattan court in 2011.) The sweet-natured McDowell would eventually melt grumpy ol' Sipowicz's heart, and the pair married and raised kids in the later seasons. 
Ross has kept busy on television since Blue ended, with turns on shows like Glee and Nashville. Arrow fans will recognize her as Felicity Smoak's brassy mom Donna on the hit CW superhero show.