Sarah Paulson, Bob Odenkirk Join Steven Spielberg's Pentagon Papers Movie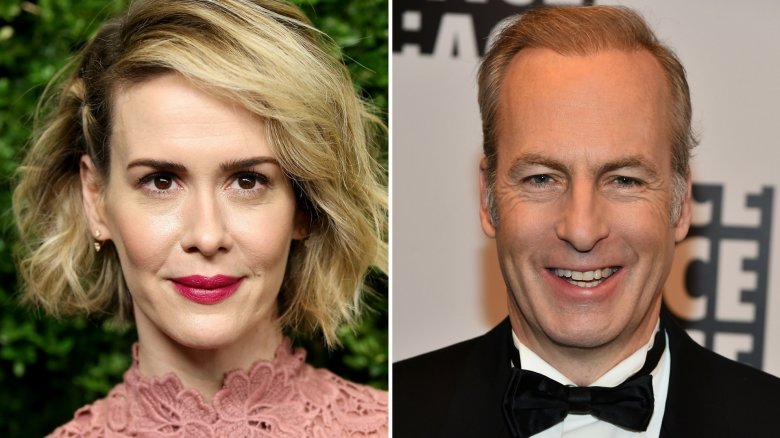 Getty Images
Steven Spielberg has recruited even more big names for his upcoming Pentagon Papers drama, with Variety reporting that the director has put together a supporting cast including Sarah Paulson, Bob Odenkirk, and more. 
The movie will star Tom Hanks and Meryl Streep as Washington Post editor Ben Bradlee and publisher Kay Graham, the people behind the publishing of the Pentagon Papers, which exposed top-secret decisions and previously unknown military actions undertaken by the U.S. government during the Vietnam War. The New York Times and The Washington Post joined together to fight the United States government for their right to publish the information, with the Supreme Court eventually ruling 6-3 that it was within their first amendment right of free press to publish the papers.
Spielberg has amassed quite a supporting cast for the timely drama, although no character details were given for any of the new actors. They include American Horror Story's Paulson, a recent Golden Globe winner; Better Call Saul's Odenkirk, a two-time Golden Globe nominee; The Americans' Matthew Rhys, also a Golden Globe nominee; The West Wing's Bradley Whitford, a three-time Golden Globe nominee who recently signed on to Godzilla: King of Monsters; Carrie Coon, fresh off of the series finale of The Leftovers and currently garnering awards season buzz for her role on Fargo; the second season of Fargo's Jesse Plemons, an Emmy nominee; Arrested Development's David Cross, an Emmy winner for his time writing for The Ben Stiller Show; Community's Alison Brie, set to lead Netflix's GLOW this summer; Star Trek's Bruce Greenwood; The Big Short's Tracy Letts; Arrival's Michael Stuhlbarg, a Golden Globe nominee; and The Office's Zach Woods.
The story of the Pentagon Papers was previously adapted into a 2003 film for FX starring James Spader as Daniel Ellsberg, the military analyst who released the papers as part of his opposition to the war. Bradlee has also been featured on screen before for his role in breaking the Watergate scandal, with Jason Robards earning a best supporting actor Oscar for playing the part in All the President's Men.
The Papers, formerly known as The Post, is being rushed forward for an awards season release, with the movie hitting theaters on Jan. 12, 2018 after a limited release on Dec. 22. With Spielberg at the helm, along with Hanks, Streep, and the great new supporting cast, the movie seems like it's a lock for the Academy's attentions. While we wait for The Papers to take over awards season, see some actors who turned down huge roles in Spielberg's movies.