Steven Spielberg Will Direct Tom Hanks, Meryl Streep In Pentagon Papers Drama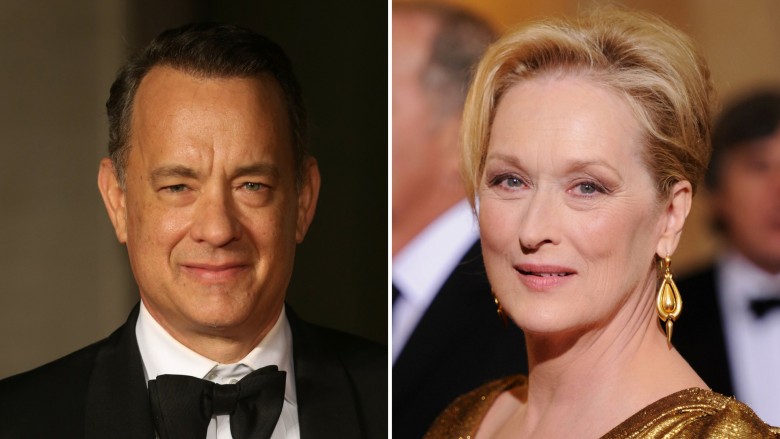 Getty Images
Someone call the Oscars, because Steven Spielberg's next movie is sure to be an awards show darling. According to Deadline, the legendary director has signed on to The Post, a drama about the Pentagon Papers with Tom Hanks and Meryl Streep.
The movie is about the fight of Washington Post editor Ben Bradlee (Hanks) and publisher Kay Graham (Streep) to publish the Pentagon Papers, which exposed top-secret decisions and previously unknown military actions undertaken by the U.S. government during the Vietnam War. The papers were released to the media by military analyst Daniel Ellsberg, who opposed the war. The New York Times and The Washington Post joined together to fight the United States government for their right to publish the information, with the Supreme Court eventually ruling 6-3 that it was within their first amendment right of free press to publish the papers.
The Pentagon Papers were previously adapted into a 2003 film for FX starring James Spader as Ellsberg. Bradlee has also been featured on screen before for his role in breaking the Watergate scandal, with Jason Robards earning a best supporting actor Oscar for playing the part in All the President's Men.
Deals for Hanks, Streep, and Spielberg are still being negotiated, but Deadline reports that producers are trying to fit the film into Spielberg's schedule soon. The movie would is one of many of Spielberg's collaborations with Hanks, which include Saving Private Ryan, Catch Me If You Can, The Terminal, and Bridge of Spies, and gives him another chance to work with Streep, who he directed in an uncredited vocal cameo in A.I. Artificial Intelligence. While we wait for the trio to rack up even more Academy Award nominations, see the actors who turned down huge roles in Spielberg's movies.