Here's How The Wonder Woman Script Came Together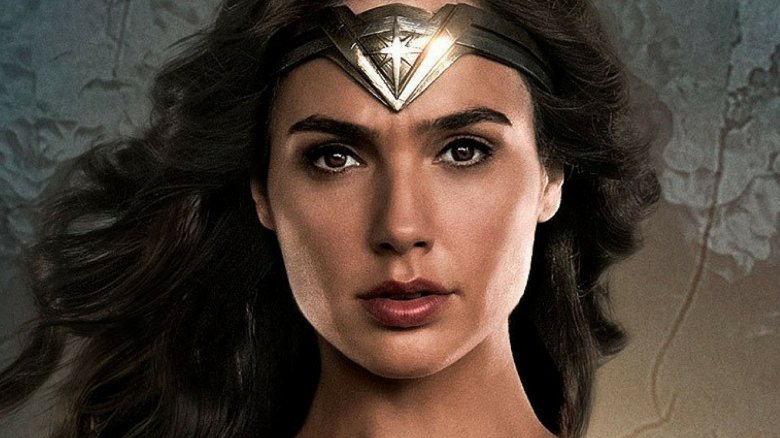 Wonder Woman went through many iterations before it made it to the big screen. After Joss Whedon's failed script, Wonder Woman saw a whole host of other writers try their hand at the superhero, but, in the end, it was a script from Allan Heinberg, with help from director Patty Jenkins, DC COO Geoff Johns, Justice League's Zack Snyder, and Pan's Jason Fuchs that stuck. Producer Charles Roven recently revealed the long journey to get the script big screen ready to Collider, and it provides a lot of interesting insight into just how much work went into getting Diana just right.
Roven said that the process began with just two writers, when the project was being directed by Michelle MacLaren, not Jenkins. Apparently, one set their story in the Crimean War, while another set their's in World War I, but told a different story than the final product. "For our Wonder Woman, we didn't like the ultimate take on those scripts, even though they're talented guys, and Zack [Snyder] and Allan Heinberg then collaborated on a story," he said. MacLaren then brought a number of other writers on, with Roven saying that they had more writers working on the story at the same time than he'd ever seen before. 
In the end, though, Heinberg is the only one with a writing credit on the film, while Snyder and Fuchs have story credits. Roven says that there are things from most of the other writers in the final script, but not enough to get a credit. Two people who he says helped quite a bit are Johns and Jenkins, who finished up the script when Heinberg went back to work on the TV series The Catch. "Scene-to-scene, it really came together when Patty got involved," he said, adding that Jenkins' contributions to the script really brought out the humor inherent in the "naivete" Diana had from being raised on the sheltered island of Themyscira. 
Roven said that all of the scripts they received focused on Diana as a hero, even from a young age. "The thing that I think that [Christopher Reeve's] Superman had that our Wonder Woman has is the genuine compassion for man," he said. "Wanting to see the best in him, and wanting to help mankind, men and women, human beings. But what our character also had in every incarnation was her desire from the time that she was a young girl to be a hero. Her mother was a hero, her aunt was a hero, and she felt it was a destiny of herself and the other Amazons to be heroic, and so she wanted to fulfill that destiny from the very beginning, from the time she was a little girl. That was always there. How she was gonna go about doing it wasn't always there." 
Wonder Woman will follow Diana (Gal Gadot) from her time as a princess of the Amazons, as she is trained to be an unconquerable warrior on the sheltered island paradise on which she was raised. When an American pilot (Chris Pine) crashes on the shores of her homeland and tells her of a massive conflict raging in the outside world, Diana leaves her home, convinced she can stop the threat. Fighting alongside man in a war to end all wars, Diana will discover her full powers... and her true destiny.
Robin Wright, Connie Nielsen, Lucy Davis, Elena Anaya, Danny Huston, and David Thewlis also star in the movie, which is currently headed towards a $100 million opening weekend after getting stellar reviews. While we wait for Wonder Woman to premiere, see how Gadot got in shape to play the big screen superhero.