Krysten Ritter Says Jessica Jones Season 2 Is More Bingeable Than The First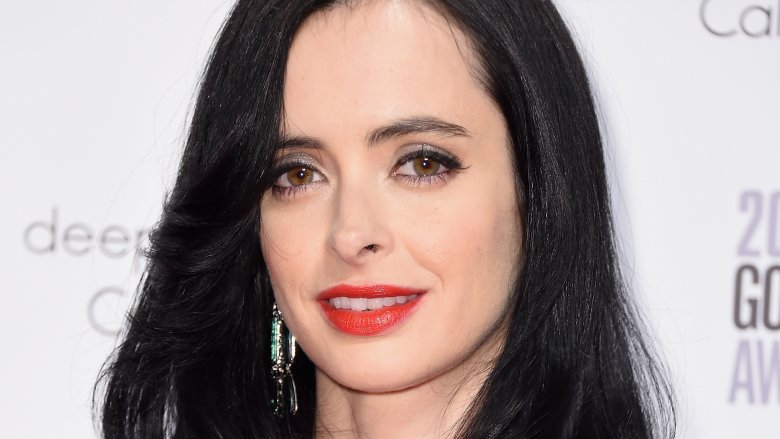 Getty Images
Get ready to binge after the release of Jessica Jones season two. Star Krysten Ritter called the second season of her Marvel superhero show more bingeable than the first in a recent interview of Rotten Tomatoes, suggesting that fans get ready to watch it all in one sitting. 
"I feel like it's a binge show big time," she said. "This season even more so than the last. Even as I'm getting the episodes and reading them on the page, they ramp up so much at the end that it's kinda hard to not want to just dive into the next one! So maybe try and savor it, but be prepared to cancel your weekend plans."
Ritter will be likely joined in season two by Rachael Taylor's Trish, Carrie-Anne Moss' Jeri Hogarth, Eka Darville's Malcolm, and Wil Traval's Will Simpson, although it's unknown for sure what cast members from the first season will appear. She will also have the back-up of Oscar winner Janet McTeer, who will play a character who has had "an enormous impact on Jessica's life," and rumor has it that the series is looking to add four other main characters, all with comic book connections. It's unknown if any of her fellow Defenders will make an appearance, although season two will premiere after the team unites on August 18, so it should be easier for one of Jessica's new superpowered friends to stop by.
New allies and enemies are something that Ritter teased in an interview with Digital Spy (via Collider) last year, saying, "I'm excited to see what happens next for Jessica, and the end of season one left a lot of doors open and questions unanswered. Kilgrave was her reason for getting up every morning. Saving people gave her purpose. I wonder how emotionally taxed she's going to be now. That opens a lot of doors as to who will come out and play. We all live in the same universe, so there are endless possibilities."
Jessica Jones' second season is expected to debut in 2018; while we wait, see why Ritter looks so familiar.