Jessica Jones Season 2 May Introduce Four New Main Characters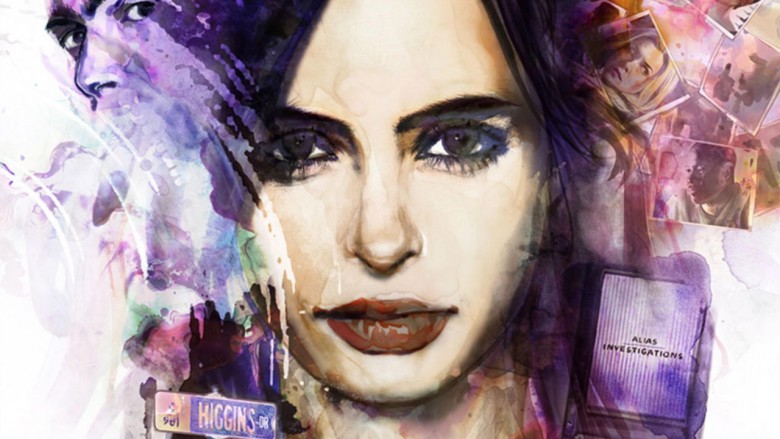 A quartet of fresh faces could be joining the Jessica Jones during the second season.
Though casting announcements have yet to be officially unveiled, a joint report from MCU Exchange and the YouTube series That Hashtag Show suggests that four new characters will be introduced to the fold. Names have, of course, been altered to avoid revealing the identities behind the roles. However, many have speculated that the alias "Ingrid" refers to Typhoid Mary, a well-known villain in the Daredevil world. What's doubly interesting is that all four characters are billed as series regulars, indicating that (whether they're friends or foes) they'll be at the forefront of season 2.
Take a look at the full list of roles (via ScreenCrush) all billed as series regulars, below:
[DR. KIRBY] 60s, male, open ethnicity, scientist & freethinker. Series regular (one-year deal)
[PRESLEY] Late 30s, Male, African American, intelligent, driven, self-assured. (fractional series regular)
[OLIVER] 34-38, male, Latino, artistic, paternal, smart, scruffy and hip. (series regular)
[INGRID] Early-mid 30s, 5'8 – 5'11, female, dark hair, attractive and edgy, has a history of living on the streets. Educated as a nurse, but street-wise. She is attracted to men and women. (series regular)
In addition to the Ingrid/Typhoid Mary connection rumors, those at MCU Exchange have theorized that Dr. Kirby could be Dr. Karl Malus, founder of the Institute for Supernormality Research and a mastermind manipulator specializing in genetics. Similarly, Presley may link with Paul Denning, better known as Paladin, a private investigator who gets tangled up in endeavors with the Defenders. Oliver is believed to be the codename for Otis "Danger" Johnson, an administrative assistant who was mutated after an accident involving, you guessed it, dangerous chemicals.
Only time will tell if these speculations are true. For now, the only new player joining Jessica Jones for the second season is Damages actress Janet McTeer—and her role is pretty ambiguous, too. She'll be playing an "undisclosed character who will have an enormous impact on Jessica's life." Guess we'll just have to wait and see how the roster for the coming season fills out.
There's currently no set release date for Jessica Jones season 2. However, fans can catch Krysten Ritter as the crime-fighting character when The Defenders hits Netflix on August 18. While we wait for concrete details, check out the biggest easter eggs in Jessica Jones.