Mark-Paul Gosselaar To Star In Ridley Scott, Matt Reeves-Produced Vampire Series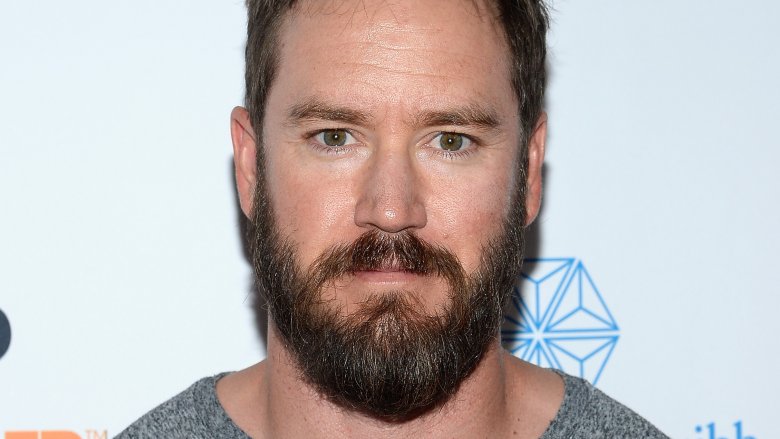 Getty Images
Mark-Paul Gosselaar is going supernatural for his next role. According to The Hollywood Reporter, the former Saved by the Bell star is set to lead Fox's upcoming vampire drama The Passage, which is executive produced by The Batman's Matt Reeves and Alien: Covenant's Ridley Scott.
The Passage, which is based on the best-selling 2010 novel of the same name, is told in two separate timelines. The ambitious series will first follow the present timeline, in which life as we know it has changed as the world is overtaken by virals, monsters who live on human blood. The 10-year-old Amy (Hidden Figures' Saniyya Sidney) runs out into the night, but is rescued by a young couple, who soon discover that she has special powers that allow her to communicate with the virals.
The second timeline will come through Amy's flashbacks, which tell about her time in Project Noah, a secret government-funded research facility in Colorado which is testing a drug that turns former death row inmates into lethal killing machines, aiming to weaponize them in a war against global terrorism. However, things don't go as planned for the researchers, as they soon discover that the drug gives the patients psychic abilities, which they use to manipulate their captors. 
This is where Gosselaar's Brad Wolgast, an FBI agent with a tragic past, comes in. Project Noah's administrators decide that they might have better luck experimenting on a child, so they send Wolgast to get Amy from foster care. However, the two bond along the way, and they eventually flee, almost making it across the border to Canada before being caught. As the story follows Amy throughout both timelines, it becomes clear that she may be the key to saving humanity.
The rest of the cast for the drama was also recently filled out, as the pilot gets ready to begin production in Atlanta. UnREAL's BJ Britt will play Peter, a weary young man who takes on a leadership role in stopping the threat to mankind, even when it means he has to shoot and kill his own loved ones. Time After Time's Genesis Rodriguez will play Alicia, Peter's friend and love interest who battles by his side. Scream Queens' Brianne Howey will play Shauna, a convicted murderer and one of Project Noah's experimentees. Hell on Wheels' Jennifer Ferrin fills out the cast as Sarah, a nurse at the hospital where the infected and dying are being treated; she, along with Peter and Alicia, uses Amy's knowledge to fight to stop the infection.
Friday Night Lights' Liz Heldens will write the pilot for the show, which was pushed off-cycle due to its scale. For Gosselaar, the series comes as a chance to bounce back after the cancelation of his baseball drama Pitch, which is one of many well-received shows that won't be returning in the fall.