The Old-School Challenge Twist Some Fans Wish Would Come Back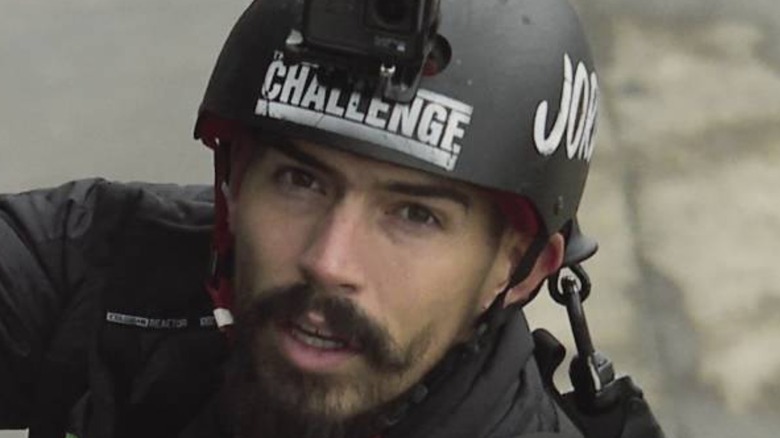 MTV
MTV's "The Challenge" has seen its fair share of rule changes and new stunts over the years, but there's one particular caveat from seasons' past that many fans wish would return to the longtime reality competition. 
Since 1998, "The Challenge" has pitted contestants from various MTV reality shows, such as "The Real World" and "Road Rules" — and sometimes regular members of the public — in extreme challenges to remain on the show and eventually win a chunky cash prize. Viacom's most recent iteration, "The Challenge: All Stars 2" just premiered on Paramount+ in early November and is currently in full swing. It features players from past seasons competing for $500,000 in Cancún, Mexico. 
Since the debut of "All Stars 2," fans have started taking to social media to voice their opinions on the new season, with many feeling like it's missing one major thing that used to make "The Challenge" so great.
Fans miss the old elimination rules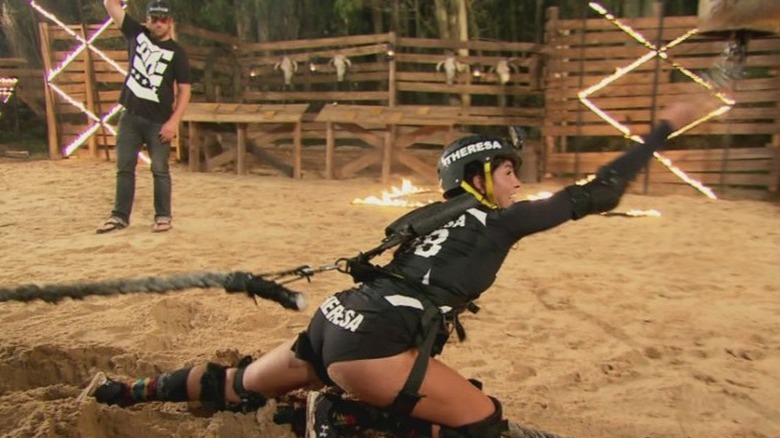 MTV
In prior seasons of "The Challenge," players would compete against each other in day contests to determine who would be sent into the elimination round.  Teams were often split up into pairs and whichever one finished last during the day contest would automatically be sent to the elimination challenge. The other teams would then vote on who would go up against them. Many fans feel like this is a concept that needs to return to the show to motivate competitors more during the day contests. 
"I miss when the loser of the day challenge was automatically sent into elimination and then they vote on the opponent," wrote one fan in a Reddit discussion. "I feel like this made the day challenge more important and made everyone work," they said. Numerous people agreed. "I was just thinking this the other day when I was watching the gauntlet for the first time," replied u/Momma-meltothebox. "You can win by just having a lot of friends now." Redditor u/austynking pointed out a similar rule that's also been ditched. "I miss when eliminations were set before they saw what it was," they wrote. "It allowed for more upsets." 
Like the first season, "The Challenge: All Stars 2" is airing exclusively on Paramount+. It features a number of popular cast members from "The Real World," including Brad Fiorenza from the 2004 San Diego season, Cohutta Grindstaff from 2007's Sydney season, and Nehemiah Clark from 2005's Austin season.