The Two Challenge Vets Fans Won't See In Season 38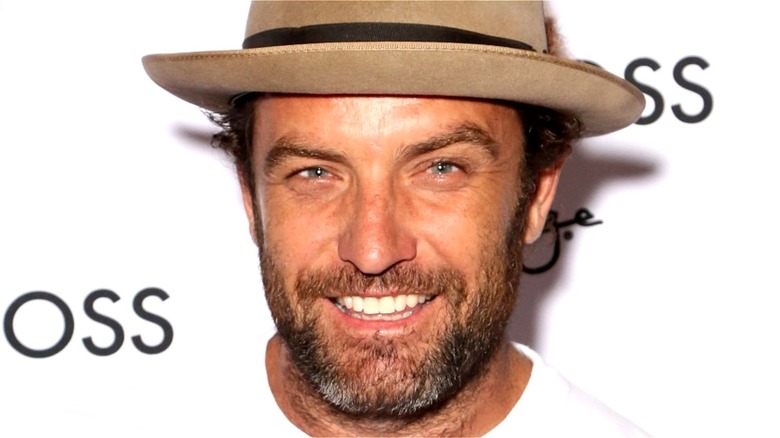 Gabe Ginsberg/Getty Images
MTV's "The Challenge" has lasted for 37 seasons, which is quite a feat for any game show. The series originally pitted competitors from the MTV game show "Road Rules" and the network's equally long-lived docuseries "The Real World" against one another in a series of physically intensive stunts and challenges. Each week, players are eliminated until the last person standing earns a substantial cash prize. 
Since its first season, the scope of "The Challenge" has expanded to include former cast members from other reality shows like "Are You The One?" and "The Circle." Among that group of competitors are multi-time veterans who have appeared on several editions of "The Challenge," in some cases two seasons in a row. Judging from some comments recently made by two of these veterans, there will likely be some familiar faces missing from next season's competition. Which two "The Challenge" vets might skip Season 38? Here's what we know so far.
Cory and Big T may be done with the show for awhile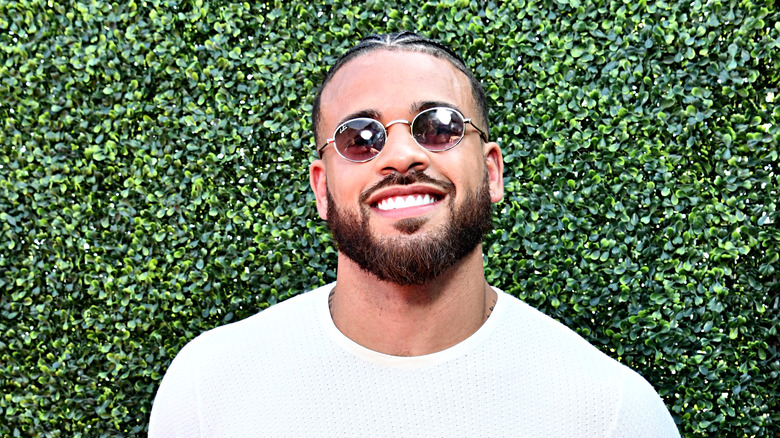 Emma Mcintyre/Getty Images
Via a post on his Instagram, Cory Wharton announced he will likely be taking Season 38 of "The Challenge" off. Wharton is a multi-time finalist on the program and has appeared on 10 different editions of "The Challenge" after being a cast member on "The Real World: Ex-Plosion." Wharton did seasons 36 and 37 of the show consecutively, and his intensive work schedule has apparently influenced his plan to take a break.
Wharton's daughters, 4-year-old Ryder and 1-year-old Mila, also appear to be a deciding factor in his choice. "I just remember picking up that dandelion with Ryder and asking, OK now we have to blow on it and make a wish. I just remember Ryder blowing on it and her saying 'I hope you don't go back on the challenge,'" Wharton wrote in his caption. He added that Mila "could barely even recognize [him]" after he came back from filming the show's "Double Agents" season in 2020. But Wharton doesn't seem to be throwing the towel in entirely when it comes to "The Challenge," concluding the post with, "Please believe WHEN I do come back I'm coming to WIN IT ALL!!!"
Meanwhile, during a Q&A on her own Instagram, Tula "Big T" Fazakerley has announced that she won't be a part of Season 38 either. Fazakerley has appeared on four different editions of "The Challenge" and was originally a cast member on "Shipwrecked: Battle of the Islands" in 2019. Fazakerley also took a "never say never" approach to the notion of doing more seasons, but said she would "like to return at [her] optimum fitness level." She also added that she just applied to culinary school. Good luck to them both.