Seth Rogen's Santa Inc. Controversy Explained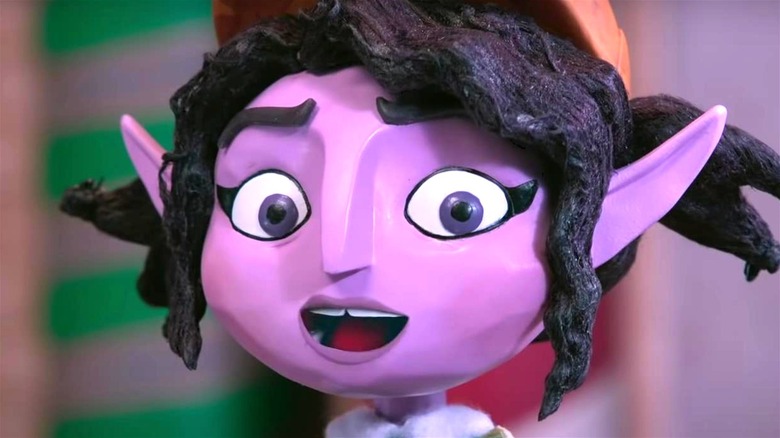 HBO Max
Anyone familiar with Seth Rogen's sense of humor knows that it doesn't appeal to everyone, so it's not all that surprising to see his 2021 Christmas project embroiled in controversy. Rogen, who is best known for his comedic roles in "Knocked Up," "Superbad," and "Pineapple Express," recently released his raunchy holiday-centric claymation series, "Santa Inc." on HBO Max.
The not-so-wholesome Christmas show follows Candy Smalls (voiced by Sarah Silverman) as she fights to become the first female Santa Claus, with the titular character voiced by Rogen. Leslie Grossman, Gabourey Sidibe, Craig Robinson, Nicholas Braun, Maria Bamford, and Joel Kim Booster also lend their voices to the adult comedy.
With heaps of sexual humor, drug-addicted reindeer, and a variety of gross-out boys club activities, it's easy to see why certain people might be offended by the show. However, "Santa Inc." isn't in any controversy for its provocative jokes or crude depictions.
Seth Rogen took to Twitter to explain why the show has been making headlines.
Rogen says Santa Inc.'s ratings were tanked by white supremacists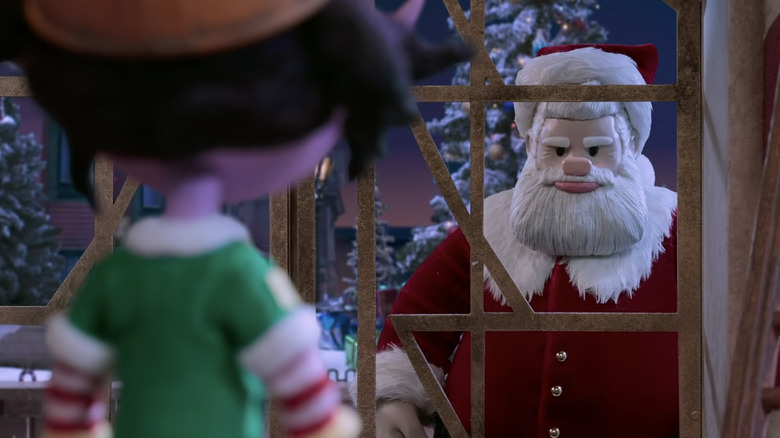 HBO Max
Before "Santa Inc." was released on December 2, 2021, the YouTube comment section beneath its trailer was filled with antisemitism. The Daily Dot covered the incident, explaining that "Antisemites and Holocaust deniers" criticized the show's "wokeness," as well as Seth Rogen and Sarah Silverman for making a Christmas show despite the fact that both actors are Jewish.
The article, published on November 30, states that "more than 25,000" people had commented on the trailer. YouTube disabled comments the following day, but the damage had already been done. The Daily Dot explains that "white nationalist and far-right groups" were "delighted" by the collective hatred and continued the "Santa Inc." attacks on other platforms.
On December 2, Rogen tweeted, "We really p***** off tens of thousands of white supremacists with our new show #SantaInc which is now available on HBOMAX! (Please read the responses to this tweet for confirmation)."
This tweet came after the show's ratings on popular aggregator sites like Rotten Tomatoes and IMDb suddenly tanked, implying that groups had banded together to cause the drastic dip in numbers. Though some claim that Rogen is "deflecting" from genuine criticism of "Santa Inc.," one look at the comment sections on his various social media platforms proves his point.