The Controversial Seth Rogen Comedy Leaving Netflix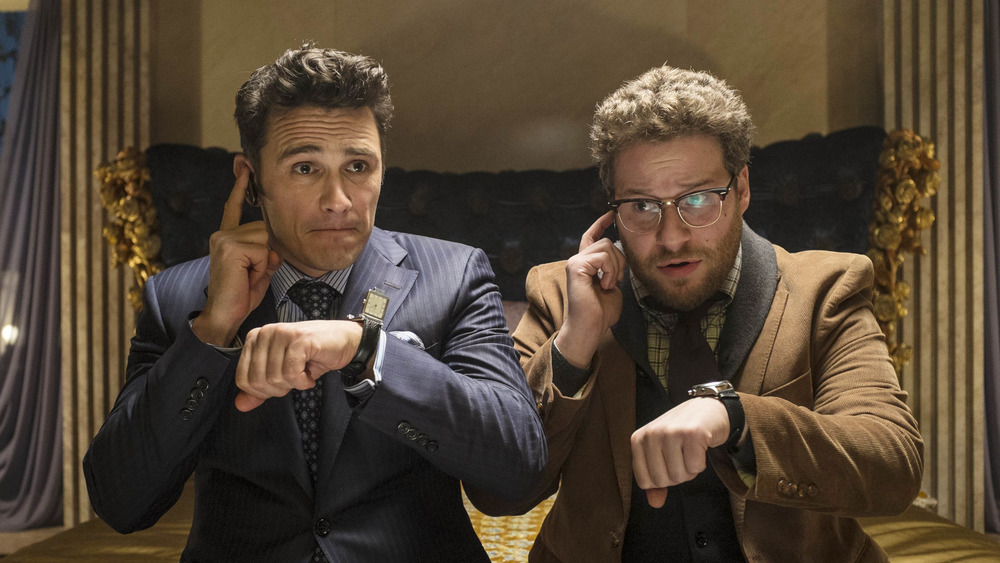 Sony Pictures
In 2014, Seth Rogen's signature raunchy and hapless comedy style peaked with Sony's infamous The Interview. 
Fresh off a box office success with the celebrity-filled apocalyptic comedy This Is the End, Rogen and his Superbad writing partner Evan Goldberg geared up to deliver their second directorial effort with a script written by Dan Sterling (The Office, Long Shot). Based on a Vice documentary, The Interview's premise was simple: Rogen and Golden Globes winner James Franco were to star as two American journalists planning to interview North Korean leader Kim Jong-un, played by Randall Park. Desperate to prove their show is an actual news program and not just news-lite to their colleagues, they agree to travel to meet Jong-un, a fan of their celebrity and gossip program Skylark Tonight. Their plans, however, are upended when the CIA recruits them to assassinate the leader instead. After reluctantly agreeing, chaos ensues as the duo morally and physically struggles with the task of killing the North Korean leader while also trying to get an exclusive and hard-hitting interview. 
Produced by Columbia Pictures, LStar Capital, and Point Grey Pictures — Rogen and Goldberg's company — The Interview filmed in 2013, with an expected 2014 release. But the film never got a traditional theatrical rollout. In June 2014, the film's distributor Sony was forced to re-edit the film after the North Korean government threatened action against the United States over the film. By November, a hacker group known as "Guardians of Peace" and widely believed to be linked to the North Korean government got into Sony's computer systems and took sensitive information, while also threatening terrorist attacks at theaters showing the film. 
The Interview received middling reviews while causing major fallout at Sony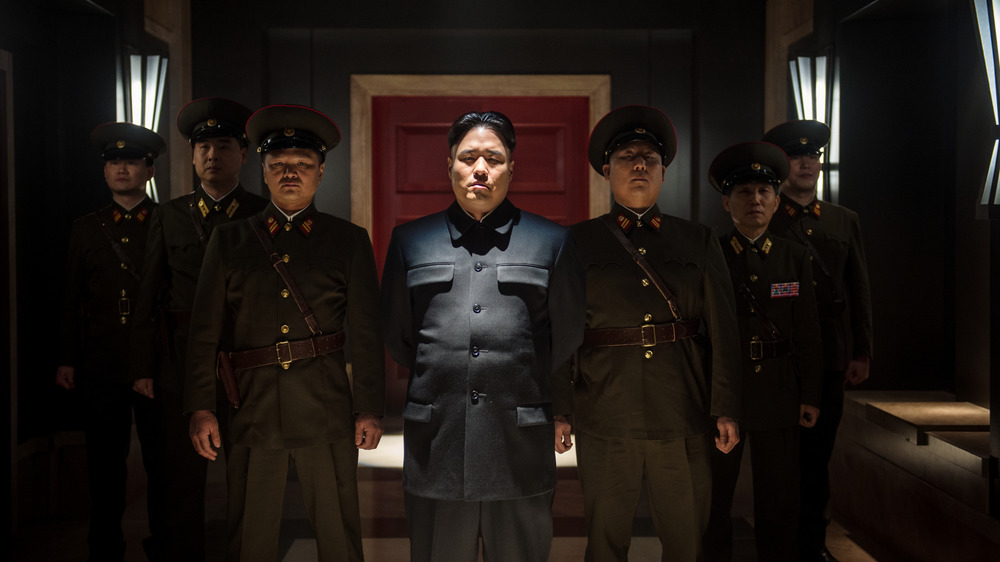 Sony Pictures
As a result of the threats, theater chains passed on a wide release of The Interview, forcing Sony to debut it on digital, followed by limited 2014 Christmas Day showings at select theaters. But the political satire's subject matter didn't only result in a months-long international political drama. The hacker group also leaked what it had taken from Sony's computer system, revealing, among other things, a bundle of sensitive and embarrassing emails (via Defamer). Some of those communications revealed a culture of pay discrimination, trash-talking, lying, and more that went all the way to the studio's top (via Slate). The leaks lead to several key Sony executives departing the studio. 
All for a movie that, ultimately, only scored a 52% critical rating on Rotten Tomatoes and earned just short of $12 million at the international box office, according to Box Office Mojo. In IGN's review of The Interview, critic Roth Cornet stated that "though it's unlikely to stand out as one of the shrewdest political satires of its time, [it] is a clever, unrestrained and—most importantly—sidesplitting parody that pokes fun at both a vapid media and one of the world's most dangerous dictators." Variety's take on the film was a little harsher, with Scott Foundas describing it as "cinematic waterboarding" and The Independent's Geoffrey Macnab calling it "strangely misconceived, tasteless and only very intermittently funny." 
But don't just take the critics' words for it. With so much controversy around its release and Rogen being a go-to for cleaning up other Hollywood scripts, it only seems fair that audiences make their own judgment call on The Interview's success before it leaves Netflix on December 31.