How Close Is The NCIS: New Orleans Cast In Real Life?
After airing continuously for just over seven years, CBS announced in February that "NCIS" spinoff "NCIS: New Orleans" would end upon the conclusion of its then-ongoing seventh season. The May 2021 Season 7 finale of "NCIS: New Orleans," then, also doubled as the last episode of the spinoff series entirely.
Its cancellation was due at least in part to a mixed reception among fans. Some viewers, for example, found its protagonist Dwayne Pride (Scott Bakula) too similar to onetime "NCIS" lead Special Agent Leroy Jethro Gibbs (Mark Harmon), and thus hard to appreciate on his own terms. Others simply reported the series failing to grab them for reasons perhaps more cerebral.
The quality of a series, of course, is entirely independent of the bonds or lack thereof among its cast. "NCIS: New Orleans" haters and super fans alike, then, may be equally curious about the extent to which its cast members get along with one another off-camera and in their everyday lives.
Cast relationships range from longtime colleagues to romantic partners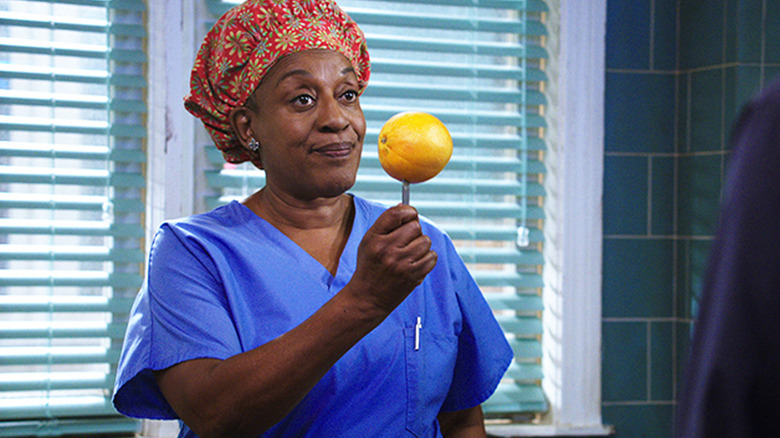 CBS
While many members of the primary cast of "NCIS: New Orleans" have provided little insight into their private interactions with one another, a few key relationships strongly suggest or all-but-confirm various degrees of closeness between certain pairs of key actors.
Arguably the least impactful of these is a longtime working relationship between Scott Bakula and Loretta Wade actor CCH Pounder. Back in 1990, Pounder appeared in an episode of "Quantum Leap," a series featuring Scott Bakula as its lead. While the extent of their friendship may be unclear, they're at the very least colleagues who have worked with one another for decades. Far more indicative of a certain degree of intimacy is Bakula's marriage to Chelsea Field, who portrays Rita Deveraux on "NCIS: New Orleans." Most recently, Bakula appeared alongside their son on Field's Instagram on December 1.
Furthermore, Sebastian Lund actor Rob Kerkovich and Christopher LaSalle actor Lucas Black seem to be genuine friends with each other, posing together in a couple of photos shared to Kerkovich's Twitter account, one of which is in a markedly non-work setting. So, while by all appearances, some cast members may have shown up to set simply to do a job, others remain closely linked to one another to this day.