The Real Reason Stella Left CSI: NY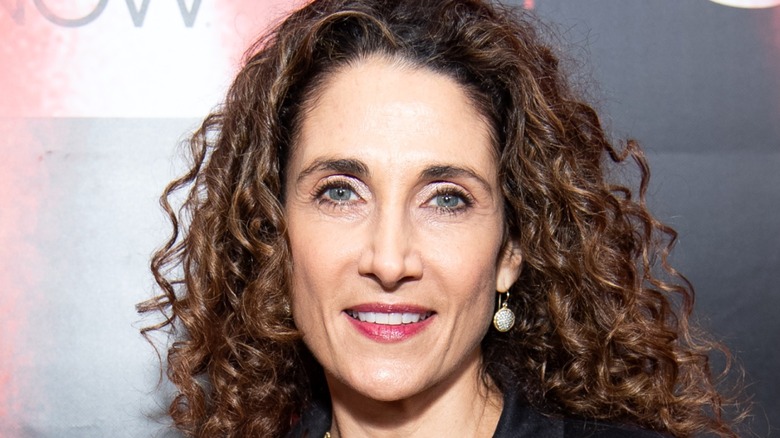 Emma Mcintyre/Getty Images
The third entry in the "CSI" television franchise, "CSI: NY" took things to New York City after "CSI: Crime Scene Investigation" and "CSI: Miami" respectively focused on cases in Las Vegas and Florida. The Big Apple-centered series didn't last as long as its sister shows, but the crime drama still had a very strong nine-season run of 197 episodes that ended in 2013.
Gary Sinise starred as Mac Taylor, the determined leader and supervisor of the NYPD Crime Lab, alongside his partner, Stella Bonasera (Melina Kanakaredes). Together, the pair supervised several other forensic investigators as they solve cased across the city, from Brooklyn and Bushwick to the Upper West Side.
However, Stella — and Melina Kanakaredes — left the show before the start of Season 7 and was replaced by former FBI criminalist Jo Danville (Sela Ward), who becomes Mac's new partner. Here's the real reason Kanakeredes left after six seasons playing the role of Stella on "CSI: NY."
The actress' contract was up after six seasons on CSI:NY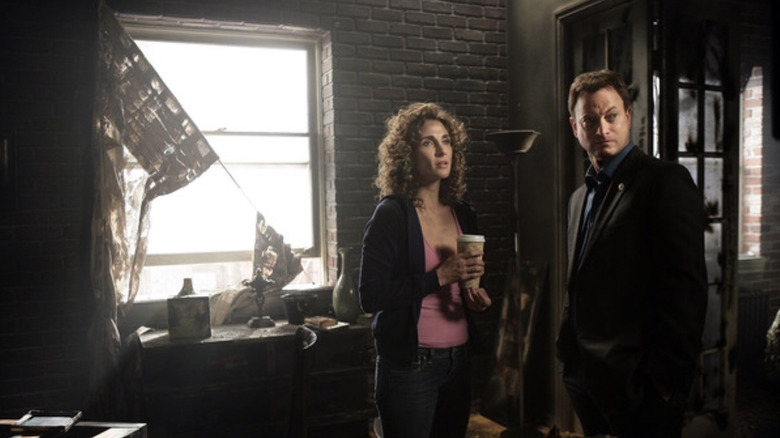 CBS Television
While some actors leave shows because of behind-the-scenes drama or creative turmoil, Melina Kanakaredes' motives for walking off "CSI: NY" appear to have been simple. According to The Hollywood Reporter, the actress' contract was up after six seasons, and she was ready to move on.
On the other hand, Forbes alleged that Kanakeredes' motivations may have been financial in nature as well, as she wasn't making as much money as her co-star Gary Sinise — the site's sources claimed that she was making just $200,000 per episode while Sinise was earning $250,000. When CBS wasn't willing to give her the deal she wanted, she reportedly decided not to continue with the series. Stella was then written out of the show in Season 7, having moved to New Orleans to run the crime lab. Instead, Sela Ward's character Jo took on a similar role until the series finally ended in 2013.
However, it doesn't appear that there was any bad blood between Kanakeredes and the network either. The former "CSI: NY" star issued a statement that said she "made some amazing and lifelong friendships during my six seasons on 'CSI: NY' and I will treasure them forever!" CBS, meanwhile, wrote in their own release that Kanakeredes "will forever remain a friend to the network and studio."