Netflix Has Some Exciting News For Outer Banks Fans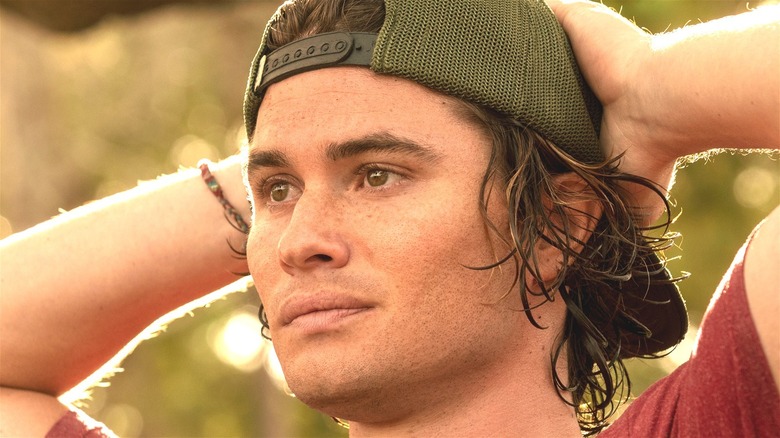 Jackson Lee Davis/Netflix
Warning: spoilers for "Outer Banks" below
If you enjoy soapy teen dramas with sky-high stakes, you're probably already a huge fan of "Outer Banks." Described as "Friday Night Lights" meets "Dawson's Creek" meets "Ozark," the show follows a group of teens who hang out together in a beach community in the Outer Banks, North Carolina. They call themselves "The Pogues," and they've already developed a robust fan following since the show premiered in April 2020. 
Season 1 saw the Pogues searching for the legendary Cross of Santo Domingo, a golden artifact estimated to be worth $400 million, all while staying ahead of the law and greedy, wealthy locals – and having plenty of interpersonal drama along the way. In Season 2, after John B (Chase Stokes) and Sarah (Madelyn Cline) narrowly survived a boat sinking, the show headed to the Bahamas, where the Pogues continued their search for the cross. At the end of Season 2, the Cross of Santo Domingo wound up at the bottom of the ocean, while Sarah's father Ward (Charles Esten) vowed to track down his daughter and her friends. Even more shocking, John B's father, Big John Routledge (Charles Halford), who was long thought to be dead, turned out to still be alive.
That's obviously a lot of plot for a potential Season 3 to cover, but since Season 2 dropped on July 31, 2021, Netflix has kept fans in the dark about whether "Outer Banks" would be renewed. Fortunately, we now have the answer. 
It's official: Outer Banks will be back for Season 3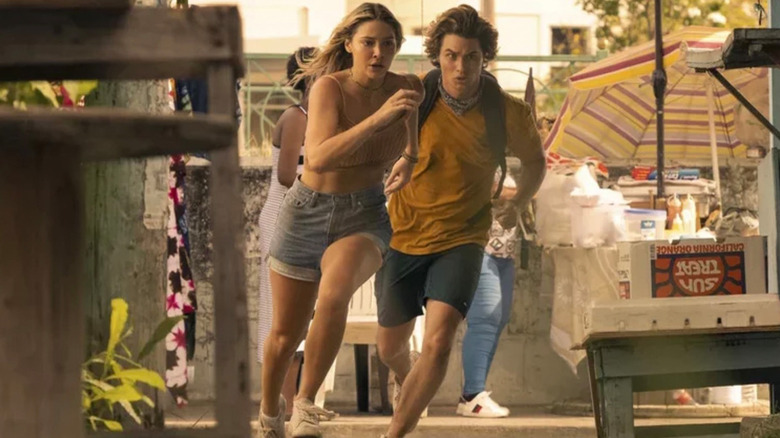 Netflix
As reported by Deadline, on December 7, 2021 Netflix officially renewed "Outer Banks" for a third season.
Deadline also reported that the main cast members will all be back for the next go-round. That includes Chase Stokes, Madelyn Cline, Madison Bailey, Jonathan Daviss, Rudy Pankow, Austin North, Drew Starkey, and Charles Esten. Additionally, Carlacia Grant, who played Cleo in Season 2, has been promoted to a series-regular role.
Netflix hasn't announced a release date yet for the third season, but based on the previous release schedule we should be able to make an educated guess for when that might happen. "Outer Banks" was renewed for Season 2 back in July 2020 and premiered in July 2021 (via Deadline). If Netflix follows that timeline, that would put Season 3's premiere at the end of 2022. However, Season 2 was filmed in a foreign country under pandemic conditions, so it's possible that "Outer Banks" won't need quite as much time to produce going forward. The outlet Small Screen reported that "Outer Banks" will be back in the "middle" of 2022, although it's worth noting that this report is unconfirmed and is based on an anonymous source close to production.