Why Blue Bloods Fans Do Not Want Danny And Baez Together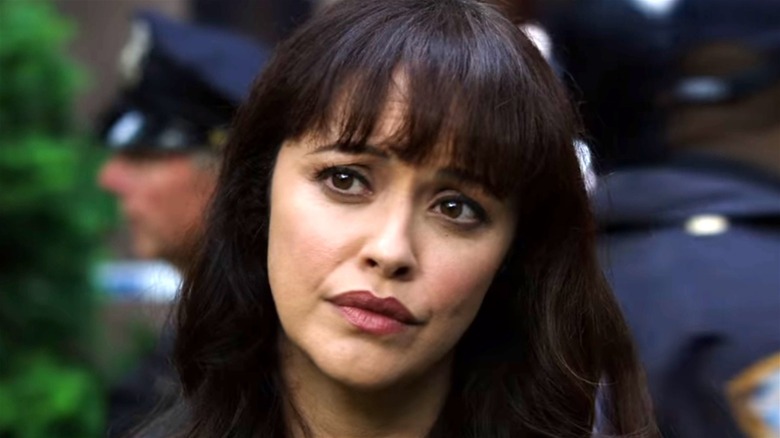 CBS's cop drama "Blue Bloods," set and filmed in New York City, has been entertaining fans since 2010. The show, which centers around the Reagan family and their various ties to law enforcement, stars Tom Selleck as police commissioner Frank Reagan, and Donnie Wahlberg, Will Estes, and Bridget Moynahan as his three children who work as a detective, police officer, and prosecutor, respectively. "Blue Bloods" has already reached the 200 episode milestone, and while the COVID-19 pandemic led to some difficult production stalls for the show, Season 12 finally premiered on October 1 and it's already getting fans talking. 
Specifically, there's a division among fans whether or not a romantic relationship between Danny Reagan (Wahlberg) and Maria Baez (Marisa Ramirez) is about to blossom. The two characters have worked well together for a long time, and the coworkers-becoming-lovers trope is not uncommon in popular network television. But not all fans are on board with the SS Dannaez romantic ship — and they have some interesting reasons for opposing this hypothetical couple. 
Even the showrunners agree that Baez and Danny shouldn't get together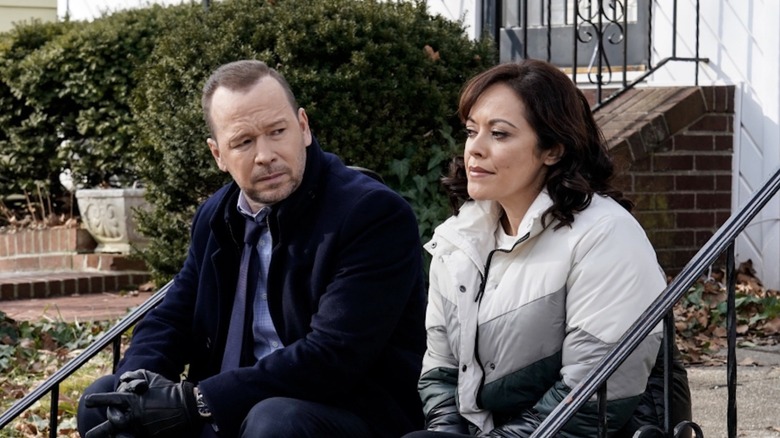 CBS
One Reddit thread has seen a lot of traction in recent weeks. User r/Powerful_Factor1887 asked the question: "Am I the only one who doesn't want to see Danny and Baez get together?", provoking a robust debate among fans. There are a few dissenters in there who think that Baez and Danny would be great together, but the rest strongly disapprove. They cite their age difference, the fact that a similar storyline was already done with Jamie (Will Estes) and Eddie (Vanessa Ray), and their reverence for the two characters' platonic relationship as reasons for wanting things to stay professional.  
According to an interview with TV Insider, it looks like these anti-shippers are going to get their wish. Writer and showrunner Kevin Wade dashed all hopes when he talked about how little "real estate" exists in re-hashing that trope within the same show, especially between Baez and Danny. "There really aren't stories in happy couples," he commented, implying that the happily-ever-after storyline which some fans are clamoring for would essentially be a snooze fest in subsequent seasons. As a series finale storyline, it might be a neat little bow to wrap up their story with. But with no end to the show in sight, this might not be the right time — if there ever is a "right" time — for these characters to get together.