Why Blue Bloods's Marisa Ramirez Gets Emotional Around Tom Selleck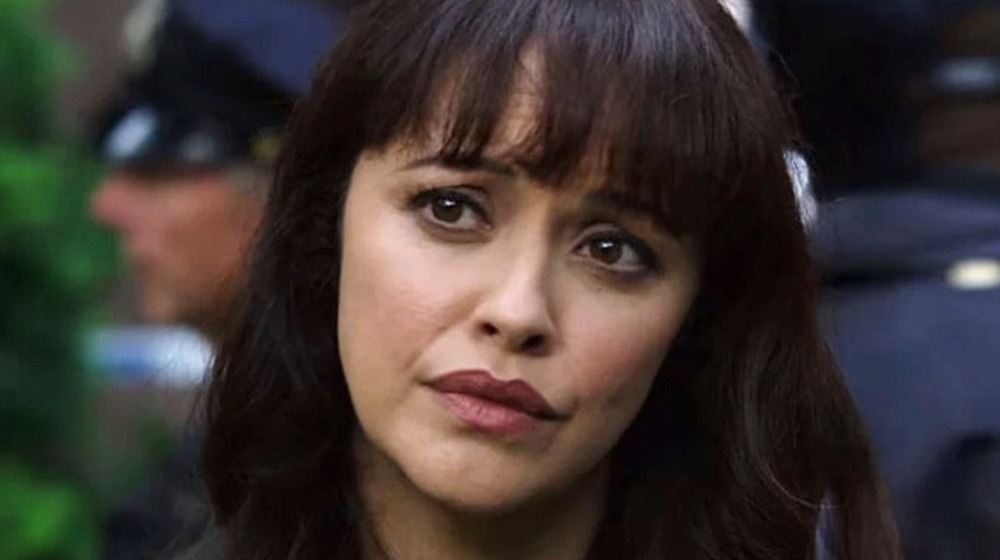 CBS
Acclaimed crime drama Blue Bloods, starring Tom Selleck as New York City Police Commissioner Frank Reagan, has centered on his Irish-American Catholic family for 11 seasons. Other actor portraying members of the Reagan family, many of whom work in law enforcement as well, include Bridget Moynahan as Erin, Will Estes as Jamie, Len Cariou as Henry, and Donnie Wahlberg as Danny.
Another lead cast member — although not a Reagan family member — is Marisa Ramirez, who came into the show in the third season. Ramirez plays Detective Maria Baez, Danny's partner on the job. The bulk of Ramirez's scenes are, of course, opposite Wahlberg, since their characters are partners. But she occasionally ends up around Selleck on set, who, as it turns out, produced an emotional reaction in Ramirez. In a recent interview, Ramirez spoke about her co-star, Selleck, and revealed the very specific reason she got emotional around him on set.
Ramirez's grandmother was a big Tom Selleck fan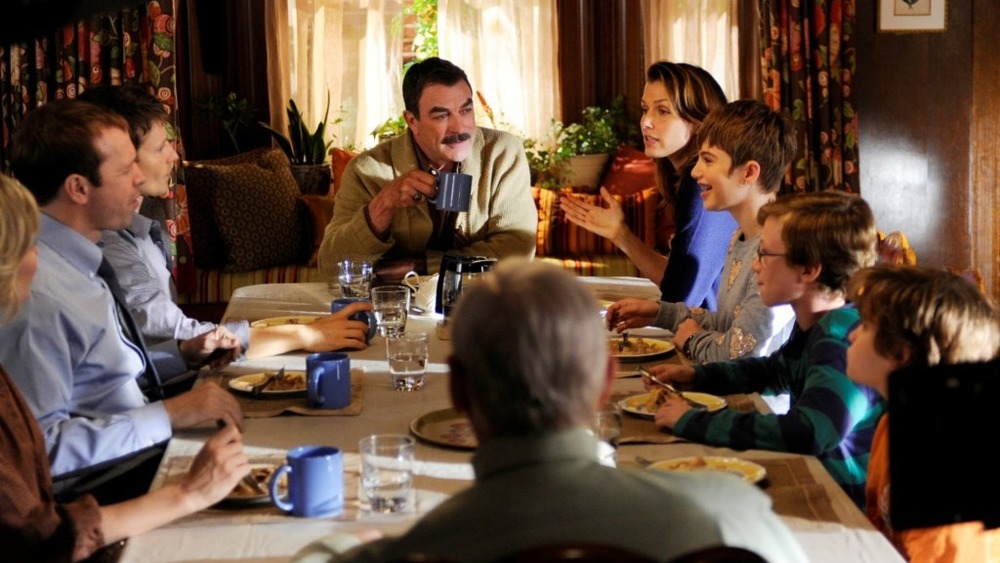 CBS
Fans know that the Sunday family dinners on Blue Bloods are a major part of the show. And, after being on the show since 2013, Ramirez's character was finally written into one of these Sunday dinners, meaning she would be filming a pivotal scene with all of the most vital cast members — including Selleck, with whom she had only had a few scenes over the years.
In an interview, Ramirez told PopCulture.com that her grandmother, whom she was very close to, had just passed away two weeks prior. Her grandmother was a huge fan of Blue Bloods and Selleck, so filming this scene with him made Ramirez quite emotional. "I so badly wanted to say something to Tom about the fact that, 'My grandmother was such a huge fan of yours. But I knew I wouldn't have been able to get out the words without crying," Ramirez said. Still, she admitted that her grandmother was on her mind the entire time, adding "It almost made me feel more comfortable and calm, and just was able to really take in the surroundings and the warmth and the fact that they welcomed me there. But again, the fact that she wasn't going to be seeing that episode, it was touching a rough spot in my heart."