Here's Where You Can Stream Every Season Of Grey's Anatomy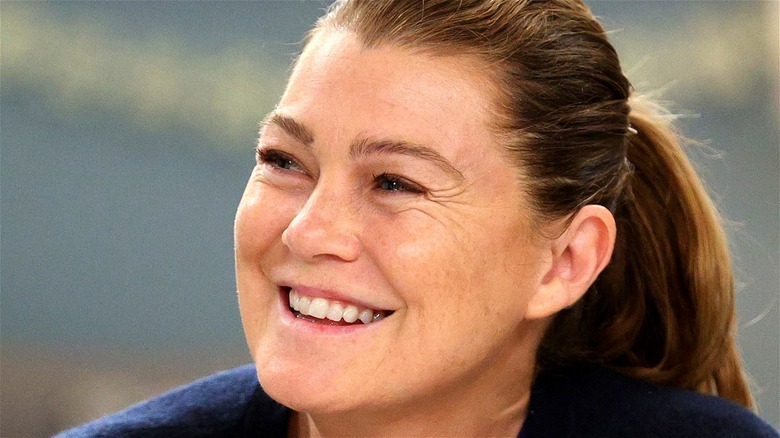 ABC/Raymond Liu
When "Grey's Anatomy" first premiered in March 2005 on ABC (per TV Guide), viewers couldn't have known how much the show would impact pop culture. "Grey's Anatomy" is still on the air after 18 seasons and 386 episodes, and the success of the medical drama also propelled the career of creator Shonda Rhimes. Rhimes' media empire Shondaland now includes other hit shows, such as "Scandal" and "Bridgerton."
Ellen Pompeo plays the lead character and narrator of the show, Dr. Meredith Grey. She begins the series as a surgical intern at Seattle Grace Hospital before becoming a surgical resident and eventually Chief of General Surgery. The series depicts how Meredith and her physician friends, like Cristina Yang (Sandra Oh) and Izzie Stevens (Katherine Heigl), balance their strenuous work life with the demands of being young and single. This is especially true for Meredith, as her relationship with attending neurosurgeon, Derek Shepherd (Patrick Dempsey), gets increasingly complicated.
Catching up on 18 seasons of an hour-long show seems like a daunting task, but it may be worth it considering how much steamy romance and melodrama "Grey's Anatomy" contains. This is how you can watch every episode of the famous medical drama.
You can watch the first 17 seasons of Grey's Anatomy on Netflix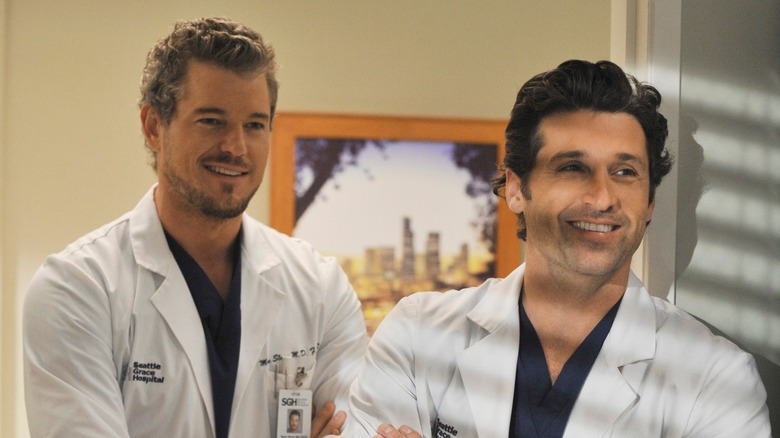 ABC Networks
Attempting to stream every episode of "Grey's Anatomy" can be difficult because many services, such as Hulu, Fubo, and DirecTV, only offer the most recent season of the show to audiences. Luckily Netflix is streaming all 17 seasons of the medical drama prior to the one currently airing, so that is the best option currently for catching up on the show. 
If you want to have every episode available to you forever, you can purchase individual seasons or episodes on iTunes. The season and episode prices do vary. Season 1 costs $19.99 but all other seasons are priced at $24.99. Individual high-definition episodes are all priced at $2.99 an episode, while standard-definition episodes are fixed at $1.99.
Similarly, you can purchase HD episodes on Amazon for $2.99, or $24.99 a season, and like iTunes, Season 1 is priced at $19.99. Vudu has similar prices per episode and per season, but on their platform, later seasons are priced at a higher rate. Season 17 for instance costs $29.99 to buy in HD.