How NCIS: New Orleans' CCH Pounder Really Feels About Dr. Wade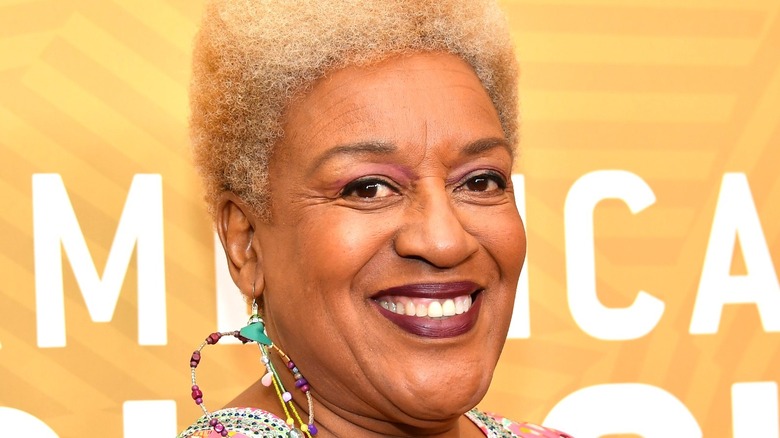 Amy Sussman/Getty
From 2014 until the show's cancellation in 2021, actress CCH Pounder has been co-starring in the crime procedural "NCIS: New Orleans." Pounder plays the Jefferson Parish coroner Dr. Loretta Wade, who assists the NCIS agents with autopsies and forensics that help them crack their cases. Loretta is a stern but kind-hearted professional whose insights into investigations are invaluable to her friend and colleague, Special Agent Pride (Scott Bakula). 
Loretta's life took several turns over the course of the show's seven seasons, from adopting two children who were involved in a major case to struggling to find a healthy way to cope with the onslaught of the COVID-19 pandemic. However, when Pounder was originally offered the role, she was reluctant to take it. The actress wasn't sure about the character or about the prospect of yet another "NCIS" spin-off, according to AARP. Here's what the veteran actress now thinks of the character she played for nearly a decade.
CCH Pounder loves how three-dimensional Loretta is
While some actors outright dislike the characters that bring them notoriety, CCH Pounder actually likes Loretta Wade and the direction in which the show took the role.
The actress appreciates that Wade has unexpected depths as both a woman of color and a caring mother. During an interview with CBS Minnesota, she said, "I'm able to be a sassy coroner and a woman who adopts two kids because they need a home. In other shows you are relegated to a box, you're the doctor, the nurse, the lawyer. So far it has been an exciting journey." 
At first, Pounder thought "NCIS: New Orleans" would be more of a predictable procedural. But that ended up not being the case, and she enjoyed her time on the series enormously. During her interview with CBS Minnesota, Pounder credited the setting with bringing energy to the show. "New Orleans is a character," she said, "that creates different types of characters and beings and this show has paid attention to where they are." She even bought a home in The Big Easy itself after she began filming the series, according to CBS New Orleans.
It sounds like "NCIS: New Orleans" was ultimately an experience that gave CCH Pounder far more than she was expecting.