Everything We Know About The 6666 Ranch In Yellowstone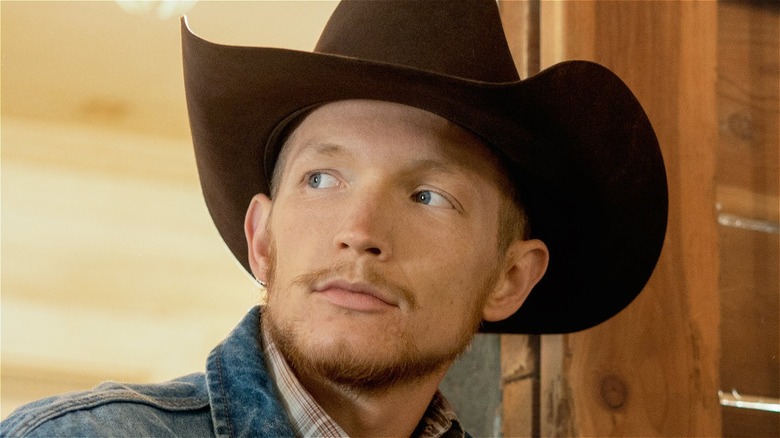 Paramount Network
There's little doubt that the Paramount Network's runaway hit, "Yellowstone," has done a lot to revitalize the TV Western genre. Putting an edgy, contemporary spin on the genre, the series has rounded up spectacular ratings and a passionate posse of adoring fans over the past few years. Now in its fourth season, the show chronicles the lives of the Dutton family and its wily, occasionally brutal patriarch, John Dutton (Kevin Costner), in their fight to keep control of their sprawling ranch and maintain their legacy. Boasting an impressive 85% audience score on Rotten Tomatoes, the show has spawned the creation of two new spin-off series, "Y: 1883" and "6666."
What may come as a surprise to fans is the stunning move that executive producer, showrunner, and "Yellowstone" creator Taylor Sheridan made in order to get "6666" up and running. The fact is, Sheridan didn't just set the show on a whole new ranch, but he actually bought the series' central location. One of the largest existing properties in Texas, the location in question is none other than the fabled, 260,000+ acre Four Sixes Ranch (via Parade). 
Here's the story behind the ranch that will play host to all the action and drama that is sure to be riding viewers' way in the "Yellowstone" spin-off.
The historic Four Sixes Ranch has been around since 1870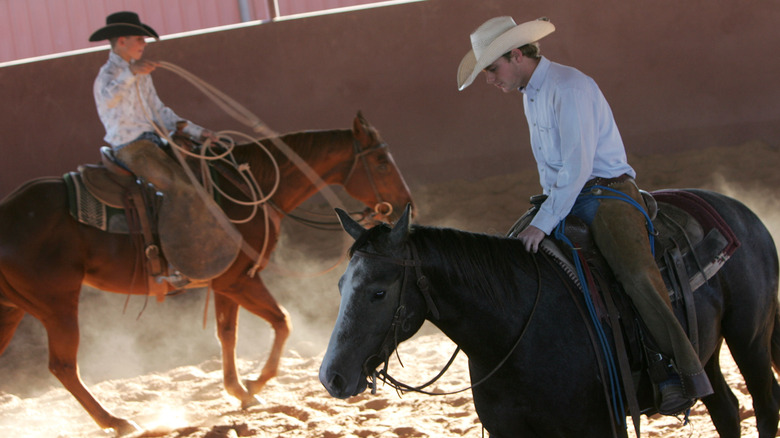 Rick Gershon/Getty Images
According to 6666ranch.com, the Four Sixes Ranch encompasses several different properties in the Texas Panhandle region, including the Four Sixes headquarters near Guthrie, Texas, and the Dixon Creek Ranch close to Borger. Established in 1870 by rancher Samuel "Burk" Burnett, the ranch remains fully operational, raising cattle and breeding high-quality quarter horses for both racing and use on other cattle ranches (via Quarter Horse News). In addition, the ranch also provides a variety of state-of-the-art equine veterinary services.
With a total of 119 pastures ranging from small acreages to horizon-spanning, 16,000-acre spreads, the property has earned a reputation for its best-in-class water and range management practices. The ranch's staff is even focused on reclaiming areas for native plants and grasses as well as improving natural water sources.
The property's staff maintains everything through carefully monitored grazing, which is done in order to ensure completely optimal use of ranch resources. All in all, the Four Sixes Ranch should prove to be an appropriately epic backdrop for "6666," which will help usher in the next thrilling phase of the growing "Yellowstone" franchise.