William Shatner's Space Trip Has Been Documented For A TV Special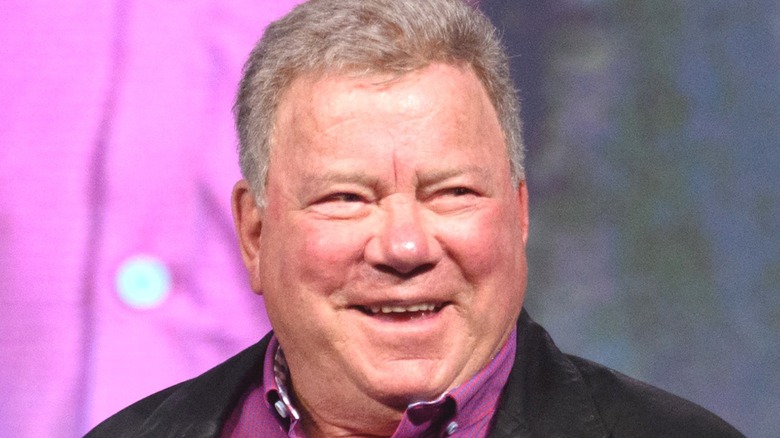 Daniel Boczarski/Getty Images
William Shatner's portrayal of Captain James Tiberius Kirk in the classic TV series "Star Trek" made him a worldwide superstar and sci-fi icon, so it only made sense that he was asked to travel to space when the opportunity presented itself. And while the chance to blast off in a rocket is a pipe dream to most people on the planet, Shatner surprised the world when he announced in September 2021 that he was part of the crew of Amazon founder Jeff Bezos' second Blue Origin space flight.
The Blue Origin New Shepard spacecraft flight — where Shatner's life morphed from science fiction into science fact — happened on October 13. The flight was extra eventful in the realm of science in that Shatner became the oldest person to ever travel to space at age 90.
"I am so filled with emotion about what just happened. It's extraordinary. I hope I never recover from this," Shatner told Bezos after the flight (via CNET) on the verge of tears. "I hope that I can maintain what I feel now; I don't want to lose it. It's so much larger than me and life; it hasn't got anything to do with the little green and blue orb. It has to do with the enormity and the quickness, and the suddenness of life and death. Oh, my God, it's unbelievable."
Naturally, coverage of the historic occasion was covered by the news media worldwide, but it appears that Amazon has some inside details about the flight that will be featured in an upcoming documentary special.
Shatner in Space will give a comprehensive look at the actor's space flight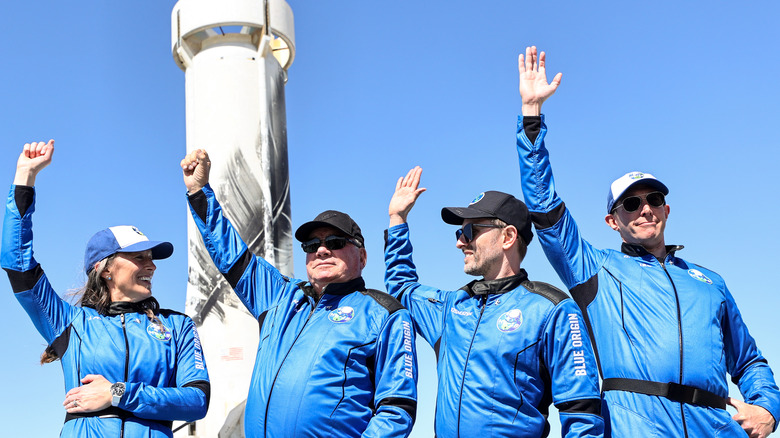 Mario Tama/Getty Images
According to Deadline, William Shatner announced an hour-long Amazon streaming special titled "Shatner in Space" during a virtual panel Sunday for CCXP Worlds. The outlet said the special promises to give a comprehensive look at the events before, during, and after the conclusion of the space trek.
Shatner issued a statement about the special, noting, "My time in space was the most profound experience I could have ever imagined. This special documenting my journey gives a dramatic view of that experience, and my hope is that it inspires the world to see we must go to space to save Earth."
Shatner's space flight included three other civilians: Chris Boshuizen, Glen de Vries, and Audrey Powers. Sadly, de Vries died in a small plane crash on November 14, 2021, according to NBC New York.
Shatner's space flight reaction was mostly positive, apart from some criticism by the actor's former "Star Trek" co-star George Takei. Continuing their longtime feud, Takei took a swipe at Shatner's space flight by saying he was a 90-year-old "guinea pig." "So, 90 years old is going to show a great deal more on the wear and tear on the human body, so he'll be a good specimen to study," Takei told the New York Post's Page Six. "Although he's not the fittest specimen of 90 years old, so he'll be a specimen that's unfit!"
Shatner playfully reacted to Takei's criticism on Twitter, saying, among other things, "Don't hate George. The only time he gets press is when he talks bad about me." The tweet was punctuated by a pig emoji — an apparent reference to Takei's "guinea pig" remark.
"Shatner in Space" will begin streaming on Amazon on December 15.