The Surprising Thriller Harrison Ford Regrets Turning Down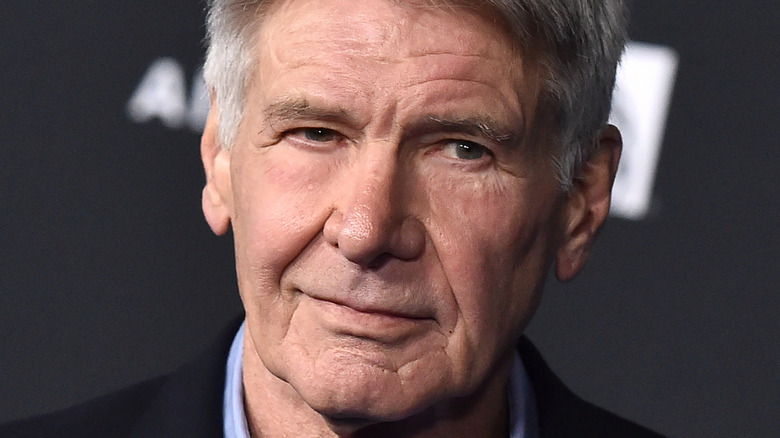 DFree/Shutterstock
There aren't many actors working today who have accomplished more than the great Harrison Ford. Throughout his decades-long career, the grizzled veteran has lent his talents to some of the most popular, beloved, and acclaimed franchises of all time, including "Star Wars," "Indiana Jones," and "Blade Runner."
Elsewhere, Ford has portrayed the iconic literary character, Jack Ryan, on the screen in "Patriot Games" and "Clear and Present Danger," fought Russian terrorists in "Air Force One" and went on the run in "The Fugitive." That's a resume any actor would be proud of, yet it's only a small snapshot of the memorable roles that Ford has brought to life since arriving on the scene.
Ford's success has also enabled him to be picky about the projects he graces with his indelible presence. That being said, even the most selective actors turn down parts and regret doing so later on. Ford is no different. The veteran performer was offered a starring role in a political thriller that subsequently went to George Clooney, and he wishes that he was more receptive to the opportunity when he had the chance.
Harrison Ford regrets turning down Syriana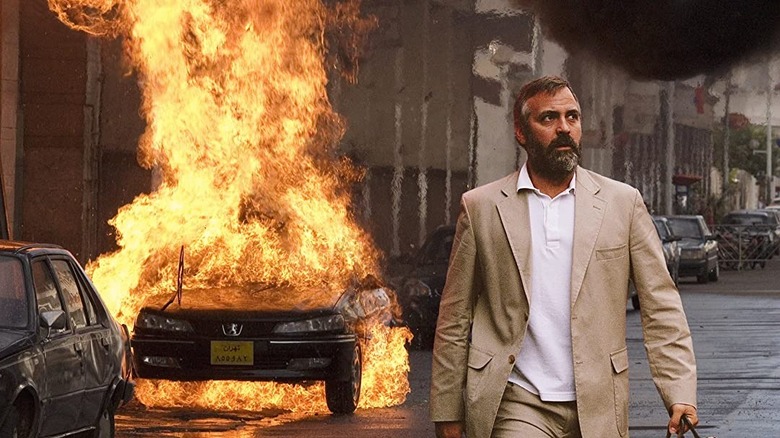 Warner Bros.
Back in 2005, George Clooney starred in the critically acclaimed "Syriana," a politically-charged, globetrotting thriller about the oil industry and corruption in the CIA. Clooney plays an agent who uncovers an assassination plot in the movie, but the role would have been Harrison Ford's if he wanted it. So, what prompted Ford to reject the offer?
While recalling his decision to turn down "Syriana," Ford revealed that he had reservations about the script and the film's intentions at the time. "I didn't feel strongly enough about the truth of the material and I think I made a mistake," Ford told The Irish Examiner. "I think the film underwent some changes and I think a lot of it is very truthful. The things that I thought weren't, were obviated after I left the table."
Ford is no stranger to material with a political edge, having played everyone from Jack Ryan to the president of the United States. "Syriana" would have undoubtedly been in his wheelhouse. However, passing on the role might have been the right call in the end, given that the movie almost ruined Clooney's career.