Could Season 10 Of Impractical Jokers Be The End Of The Show?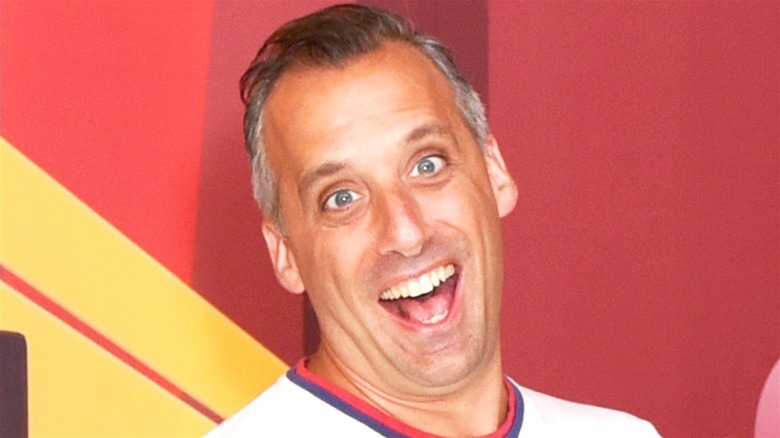 Presley Ann/Getty Images for Pizza Hut
If you see some weird stuff going on around New York City, then you better watch to see if there are any hidden cameras around. The guys on truTV's "Impractical Jokers" have kept the hijinks going strong for nearly a decade now. The show's in the midst of its ninth season, and the network has already picked it up for Season 10. After all this time, you would think the jokers would run out of steam or ideas on how to humiliate one another, but they continue finding ways to top themselves. 
As is the case with any show that starts getting into double digits, there's always the question of how much longer it can stick around. After 10 seasons and a movie, the unscripted comedy has more than left its mark on the zeitgeist. Plus, the cast is busier than ever before now that they're hosting their own game show, "The Misery Index," alongside Jameela Jamil. It's only natural to wonder if Season 10 could be the end of the road for Joe Gatto, Brian Quinn, James Murray, and Sal Vulcano.
Impractical Jokers is still a major draw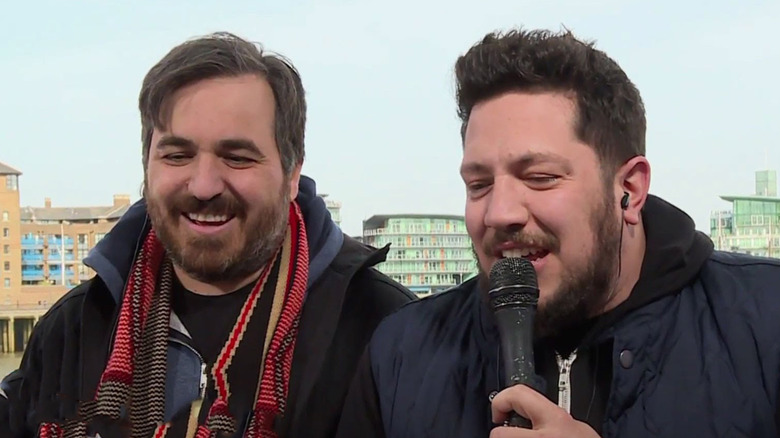 truTV
As long as a TV show continues making money for the network, it tends to stay around for as long as possible. According to a Deadline report commenting on the Season 10 renewal, General Manager of truTV Brett Weitz expressed his pleasure at the long-running success of the series, stating, "Here we are, greenlighting a tenth season. We're proud to be the home, where the guys can continue to flex their creative muscles, continue to evolve their comedy and build new IP that we can introduce into the larger WarnerMedia family."
The ratings indicate the show still draws in plenty of viewers when it airs new episodes. Showbuzz Daily released its nightly report on February 4, 2021, when the Season 9 premiere aired. The series came in at number 14 for original telecasts, getting more viewers than "The Daily Show" and "BattleBots."
That's not even considering the kind of viewership the show could take in on streaming platforms. The first eight seasons are available to view on HBO Max, and more seasons equal more content for the app to have. From all of those numbers, it's clear the network would probably keep the show going for as long as humanly possible. But the castmates may have different ideas in mind.
Joe Gatto says he think the show could go up to 12 seasons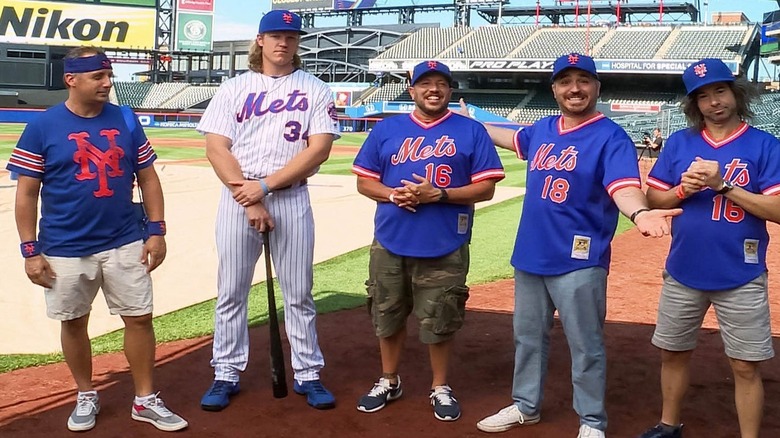 truTV
A decade of doing the same thing may become repetitive for some, but by all accounts, the crew behind "Impractical Jokers" haven't lost their sense of humor yet. In March 2021, Joe Gatto sat down with the Celebrity GamerZ YouTube channel to talk about his reflections on the series up until this point. As he puts it, "We always said we would stop making it when we stopped having fun, and honestly, we haven't stopped having fun ever."
While that sounds reassuring for fans, he goes on to talk about how an end date may be in sight: "I don't know if I could be, like, a 50-year-old guy doing that stuff." Seeing how Gatto is 45 years old as of this writing, that doesn't give fans much time left, and the prankster goes on to mention a more specific finish line. He clarifies, "I always said, '12 seasons.' For some reason, 12 always stuck in my head. When we got 10, when we were talking with the network, I said, 'I could see it going 12.'"
Gatto's statement is far from an official confirmation, but audiences can at least take solace in the fact they won't have to say goodbye to The Tenderloins any time soon. Even if "Impractical Jokers" does end after Season 12, you can rest assured knowing it won't be the last time we see this funny troupe.