Get A Wide-Eyed Look At Riverdale's Retro Makeover For Episode 100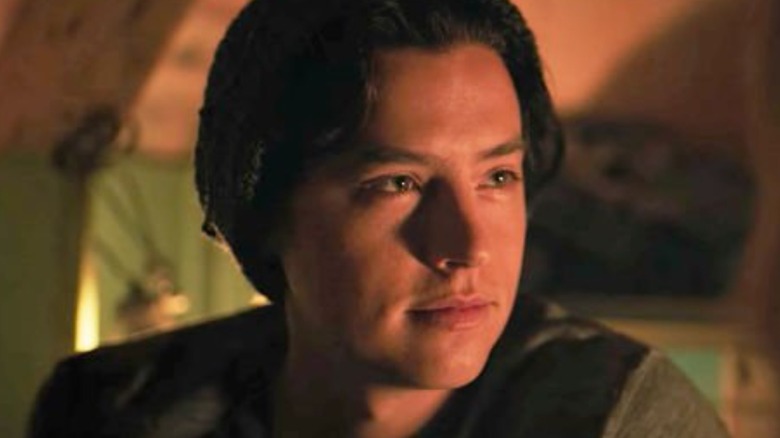 The CW
The inaugural episode of "Riverdale" arrived on The CW in January of 2017, courtesy of Roberto Aguirre-Sacasa. Starring the likes of K.J. Apa, Camila Mendes, and Cole Sprouse, among numerous others, the series follows a group of ordinary kids as they unravel the unsavory secrets hidden behind the titular town's clean-cut image. To say the show became an overnight success would be an understatement considering that it's currently one of The CW's most recognizable and popular titles. Therefore, it should come as no surprise that it's now up to five released seasons, with the sixth in progress.
At the time of this writing, only the first three entries in "Riverdale" Season 6 have reached the small screen, with the fourth, titled "Chapter Ninety-Nine: The Witching Hour(s)," set to air on December 7, 2021. This episode will feature the long-awaited "Chilling Adventures of Sabrina" crossover as a part of the spooky "Rivervale" event, with Kiernan Shipka confirmed to return to the Sabrina Spellman role. However, this isn't the only installment that'll find a special place in the history books since its successor — "Chapter One Hundred: The Jughead Paradox" will forever be known as the 100th episode of "Riverdale."
To commemorate such an important occasion, the "Riverdale" team has put together something special for the fans. The show will go retro for "The Jughead Paradox," and we just got a good look at the new sets, costumes, and more.
Riverdale is going back to its roots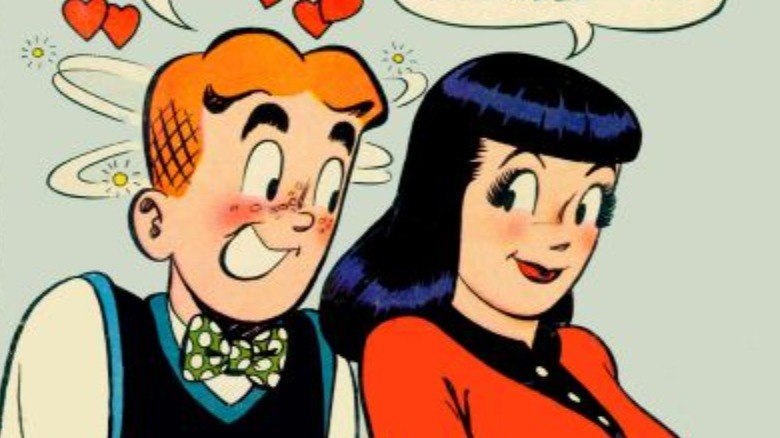 Dan DeCarlo/Archie Comics
It's no secret that "Riverdale" is all about keeping things dark, brooding, and edgy to appeal to its modern teen audience. However, the source material it stems from couldn't be further from such an image. The Archie comic book line that began way back in 1942 is full of bright colors and toothy grins wrapped in a peppy art style that's very much of its era. Try as it might, "Riverdale" can no longer ignore the drastically different aesthetic of its print origins, hence why "The Jughead Paradox" is finally leaning into it.
As revealed by Comic Book, the 100th episode of "Riverdale" is following the visual trend that the likes of Marvel and DC have recently made popular: comic book-accurate costumes. The CW's photos include shots of Jughead Jones (Sprouse), Betty Cooper (Lili Reinhart), and Reggie Mantle (Ross Butler), to name a few, rocking some retro threads. What's more, the episode will also include the appearance of physical Archie Comics issues and some from the catalog of the now-defunct Pep Comics, as well as classic-looking sets that look like they jumped right off the page.
Even if you're not a fan of how "Riverdale" has adapted the Archie canon up to this point, "The Jughead Paradox" is one episode you will not want to miss.