Fans Of Lego Masters Just Got Some Great News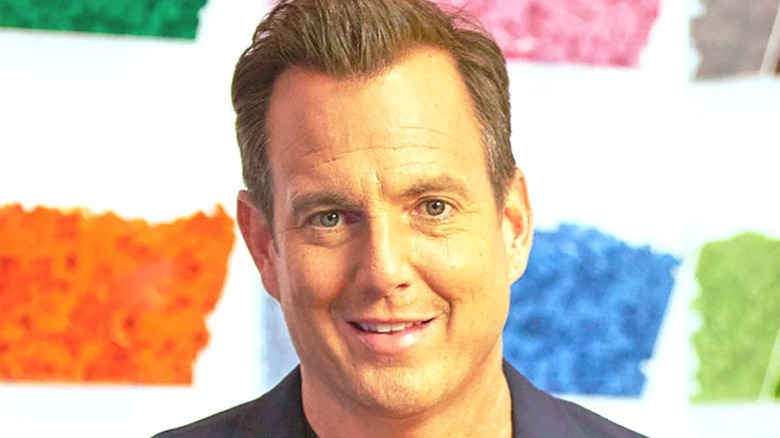 Tom Griscom/Fox
While it may occasionally dabble in creating movies, TV shows, and amusement parks, it's worth remembering that Lego is, first and foremost, a toy company. In fact, it's the largest toy company in the world — earning more than $7.2 billion in revenue in 2020 (via Statista). While many Lego products primarily cater to younger demographics as well, the company's signature interlocking bricks actually appeal to people of all ages.
In fact, one need not look any further for proof of the company's popularity than "Lego Masters," an international competitive reality show where teams compete under tight deadlines to build unique, themed Lego creations. The U.S. edition of the series is hosted by Will Arnett and judged by brickmasters Amy Corbett and Jamie Berard, two of the Lego Group's creative designers.
Now, coming off the conclusion of the show's second season in September, fans of "Lego Masters" just got an exciting update about the series.
Lego Masters will be back for Season 3
"Lego Masters" fans are in luck as Fox has officially renewed the competition show for a third season. The "Lego Masters" Instagram page shared the news with a post that excitedly proclaimed, "Let's get brickin' building!"
Executive producer Will Arnett will be returning as the show's host. Commenting on the series' renewal, Arnett said (via THR), "I'm excited to be a part of TV's longest-running, unscripted, Danish toy building show." Meanwhile, Rob Wade, president of alternative entertainment and specials at Fox, said the series "builds bridges between the generations," and it's hard to disagree with him.
After all, who hasn't attempted to build their dream home out of Legos, or felt the unspeakable pain of stepping on one? The toys manage to remain nostalgic without feeling like they belong to a single generation.
"Thanks to our amazing and hilarious host, Will Arnett; our immensely talented crew; and our fantastic producing partners, the love of the Lego brand keeps growing," Wade added. "Last summer's creations were even more spectacular than those in our debut season, and we will continue to raise the bar of creativity with Season 3."
"Lego Masters" Season 3 will premiere sometime in 2022.