Who Is Brickmaster Amy From LEGO Masters?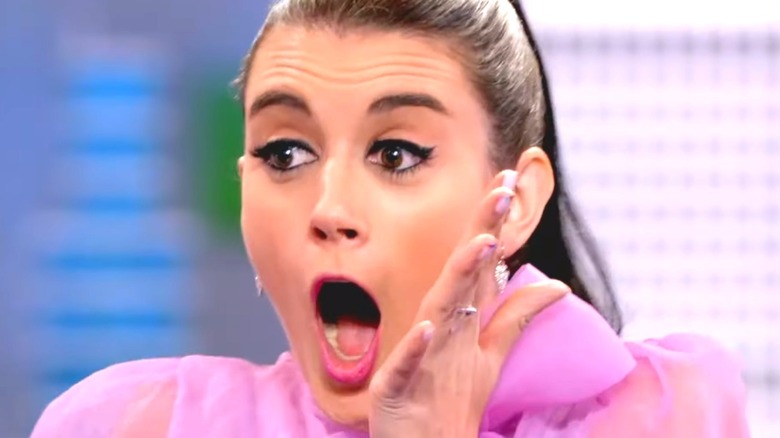 Fox
"LEGO Masters" is the popular Fox reality series featuring LEGO fans from around America taking part in a LEGO building elimination competition for a fat cash prize and the honor of calling themselves LEGO Masters. Currently in its second season, "LEGO Masters" is hosted by Will Arnett, who voiced the LEGO version of Batman in both of the LEGO movies and "The LEGO Batman Movie." The show is ultimately judged by just two people — Brickmasters Amy and Jamie, engineers who compare the completed projects and determine who will be going home for the week.
Of the two hosts, Brickmaster Amy presents herself as someone who's very interested in the original nature of the contestant's work. With engineering experience on her side and full knowledge of the world of LEGO at the tips of her fingers, she and Jamie manage to encourage and motivate the contestants to do their best and are sometimes stunned by the results.
Who is Brickmaster Amy, and what has she gotten up to both before and after "LEGO Masters?" Keep reading to find out.
Amy has some build team experience of her own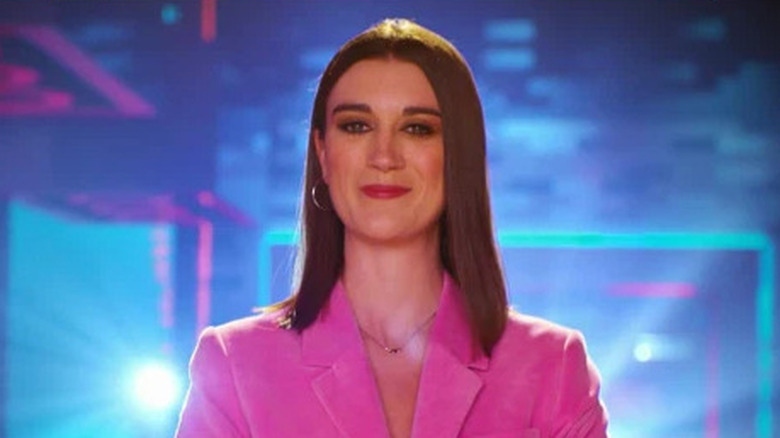 Fox
Brickmaster Amy definitely knows her way around a LEGO set — according to The Brothers Brick, in real life she's Amy Corbett, Senior Design Manager and product lead at the LEGO Group. After working with Engineers Without Boarders to help farmers process their own coffee crops in 2011 (via TV Overmind), she joined LEGO Group as a manager and has worked with the company for over seven years. She has a background in product design engineering, according to an interview with Decider. 
Among Amy's duties at LEGO is helping the company design product lines; she worked on the LEGO Friends line, and did some concept level work on "The LEGO Movie Part 2: The Second Part." She also worked on the LEGO Disney line and currently works on Dots, LEGO's arts and crafts line which lets kids make such objects as bracelets and picture frames.
"As soon as I saw it was on the TV I was like, I want to do this if an opportunity comes up. It's just so amazing to see people outside of LEGO and their passion for the bricks, and the amazing creations that they can make," Amy told Decider about viewing the UK version of the show and wanting to be on the American version of the series. When her bosses brought her name up for the role, she said yes, which made her a national face for the brand. Not a bad deal for someone who just wanted to make some toys.