The Character Everyone Forgets George Clooney Played In Roseanne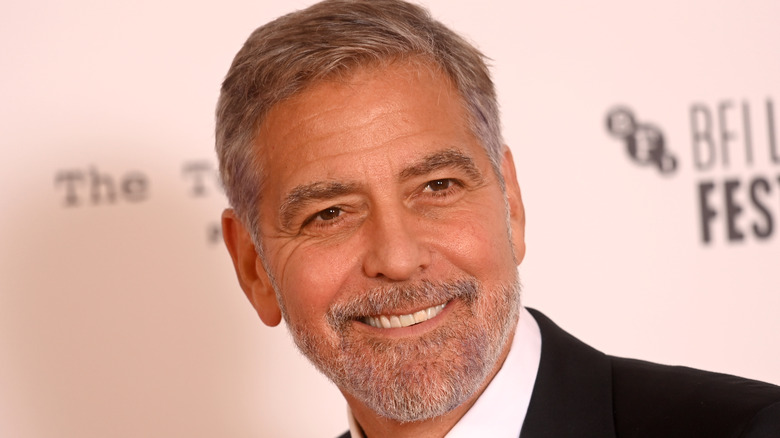 Dave J Hogan/Getty Images
Though he spends more of his time behind the camera than in front these days, George Clooney is still regarded as one of the biggest movie stars in the world. There's good reason for that, as he's spent the better part of the past few decades fronting some of the best-loved film and television projects in release. And among the actor's impressive credits, you'll find small screen hits like "ER", a couple of the best heist movies you've never seen, and blockbuster franchises alike. Clooney, of course, also netted a Best Supporting Actor Oscar for his work in 2005's "Syriana," and has directed a handful of critically-adored films including Best Picture nominee "Good Night, and Good Luck" (per IMDb). 
Just like pretty much every actor who's ever made it big in Hollywood, Clooney's path to stardom was charted by way of appearances in several, shall we say, colorful minor roles, including spots in B-horror classics like "Return to Horror High" and "Return of the Killer Tomatoes." It's safe to say, however, most viewers first took notice of George Clooney in 1988, when he turned up as a recurring character on ABC's hit sitcom "Roseanne." But just in case you've forgotten about his time on the landmark series, here's who Clooney played on "Roseanne."   
Clooney played Roseanne and Jackie's boss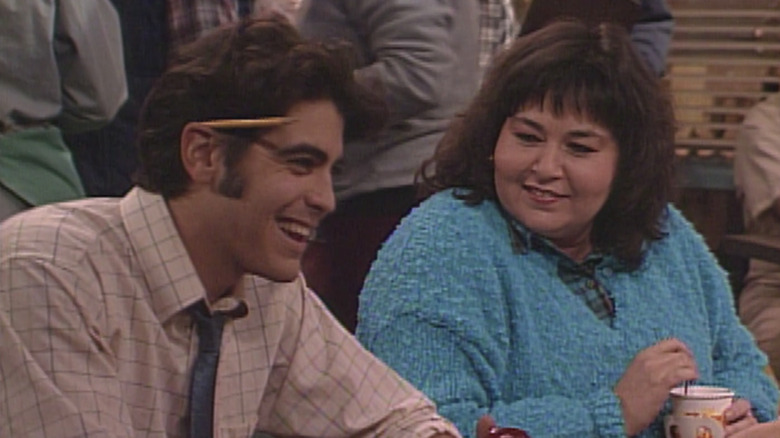 ABC
For those who need a brief refresher on "Roseanne," the series found then stand-up sensation turned actor Roseanne Barr portraying the very opinionated matriarch of the working-class Conner family. "Roseanne" became a major ratings hit upon release (per The New York Times), with many praising the show as much for its refreshingly grounded depiction of the struggles of Middle America as for its crackling sense of humor. Barr herself was, naturally, the star of the show, with her as the titular working mom who served as the pivot-point for virtually every narrative entanglement.
If you're still trying to place George Clooney's face in that narrative landscape, the actor played a big part in Roseanne's working life throughout the series' first season. He did so portraying Booker Brooks, the affable foreman of the plastics manufacturer that employed both Roseanne and her sister Jackie (Laurie Metcalf). Booker would go on to be more than just a boss to Jackie, however, with the pair briefly dating, but eventually breaking up after Booker got canned.
In total, Clooney's "Roseanne" tenure lasted a mere 11 episodes, including a one-off return during the show's fourth season on the air. But the actor was able to leverage his "Roseanne" exposure into far more significant roles. And just a few years later, he'd become a small-screen superstar for his standout work among the marvelous "ER" ensemble, thus proving the age-old adage that there really are no small parts.